CBS premiered Salvation in the summer and it has been a refreshing summer series. This show is captivating, dramatic, funny, well-written and well acted. CBS did an excellent promotional execution with Salvation as well because they teamed up with Amazon Prime. A few days after each episode aired on CBS, they would go live on Amazon Prime allowing more people to watch it and giving people who don't have the CBS All Access Pass another way to check in.
The premise of Salvation seems simple at first but as the 13 episodes air, it gets much more complicated. The basis of the show is that an asteroid of extinction level proportions is coming to Earth in less then 200 days and the Government knows but then an MIT student, Liam (Charlie Rowe), figures it out as well. The student gives the data to his revered professor who gets abducted and forces him to turn to Darius Tanz (Santiago Cabrera), a tech genius who may be able to help.
Salvation is outstanding and here are 7 reasons why:
7) The writing is excellent. Salvation is an intelligent show because of its subject matter but the writing level matches the show. The writer's have done an excellent job keeping the show realistic while also making us love the characters and keeping those characters within their personalities.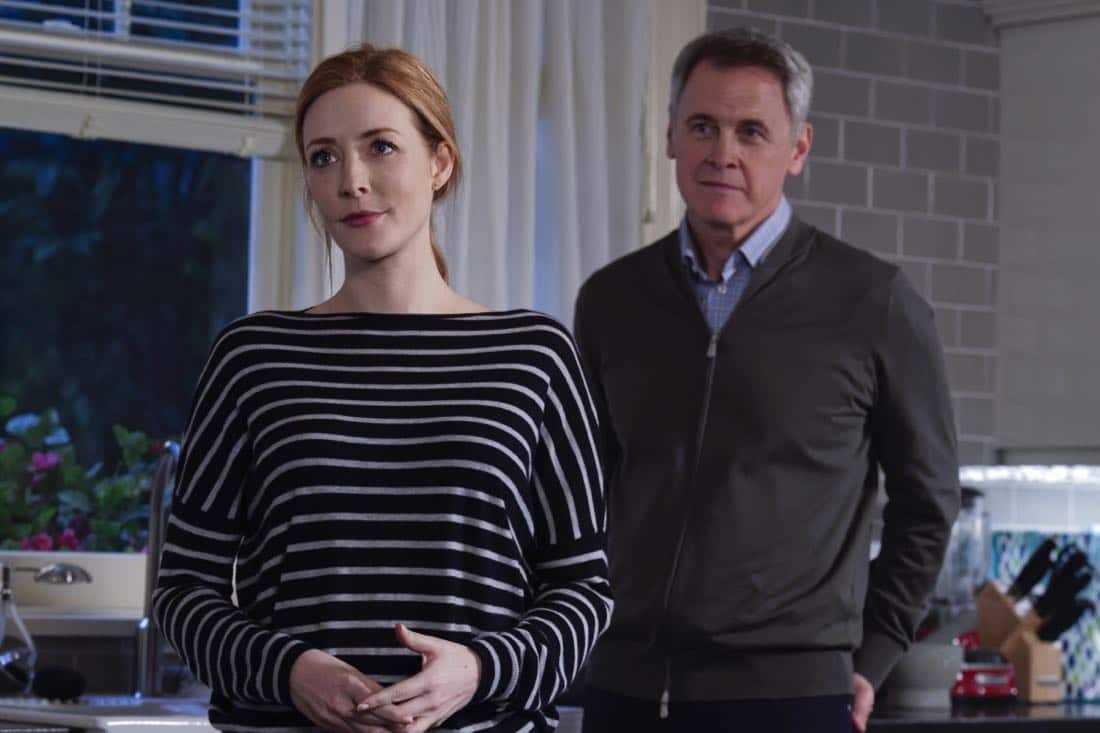 6) The guest stars who have been on the show are grade 'A' actors which shows just how great this show and its team is. Professor Malcolm Croft is played by the extremely talented Dennis Boutsikaris and his character is complex and amazing. Boutsikaris brings and amazing level to every scene he's involved in. Grace Barrows' (Jennifer Finnigan) Father is played by the incomparable Mark Moses. His character, Hugh Keating, is a jack of all trades and he plays it so well. We were so sad when Moses' character died on The Last Ship, but he is back.
5) The guest stars are amazing but they wouldn't be as good if it weren't for the main cast who are all beyond excellent. The main four stars of this show are all terrific and make the show that much more believable. These people make you care. Liam, the MIT student who discovers the big problem is played by newcomer Charlie Rowe and he is great. He makes you care about his ploy and he plays the role of the man with the terrible secret so well. His main job is to carry a burden while trying to help fix it and he is amazing. He turns to Darius Tanz, who is a genius, played by Santiago Cabrera and he is arrogant but with a deep level of caring. Cabrera does an amazing job toying between the line of hated and loved as he makes moves to save the world, or some of it. Darius' biggest ally is Press Secretary Grace Barrows (Jennifer Finnigan). Finnigan's cry face will bring you to tears because she is that good. Her role is hard to play and she does it so well. Lastly, Grace's boyfriend and Secretary of Defense Harris Edwards played by Ian Anthony Dale also plays the role of the guy you love to hate and hate to love. The chemistry between this cast is exceptional and it makes it even better.
4) The story is based off of Secret Hideout by Alex Kurtzman and the producers who took this story and brought it to life includes Liz Kruger, Craig Shapiro, and Matt Wheeler. The producers have a huge list of successful work between them. A few are Extant and Necessary Roughness. CBS has a talented group making this show possible and their hard work shows.
3) Another great successful decision made from the Salvation team is the joint venture between Amazon and CBS. As we mentioned above, this decision widens the scope that Salvation can reach but it also means that the budget is shared and no one company has to hold the burden. Saving money along with the shows success should make it easy for them to greenlight a second season, assuming everyone survives and the Earth isn't wiped out in the season finale.
2) Salvation has a strong fan following who calls themselves the 'Salvies' and they are always on social media praising the show and keeping the viewing numbers high. When there is a strong fan following, a second season makes sense because they will watch and keep all the execs happy with high numbers. This show is smart, fun and intense and its fans, including us, deserve more story.
1) Lastly, summertime deserves good shows too. So many of us get lost after the fall and spring shows end because there are rarely shows on in the summer that are so good, we make sure to catch them. Salvation is that show. It's on the same level as summer greats like The Last Ship and if they stop the asteroid, there is so much more territory to cover.
The entire season is available on CBS All Access and Amazon Prime and the finale airs on September 20th at 9/8c. You should catch up and then watch the final chapter live. It is that good. Here's to hoping CBS gives us more. If you watch the show already, what are your thoughts? Did we miss any good reasons to keep it around for another year?