Apple has always been about making the latest and greatest technology. We've gone from the click wheel iPod to the iPod Touch and now to the iPhone and iPad models -- holding more than just games and music. The MacBook Pro is no different.
Like other Apple products, the MacBook has gone through several upgrades since it was first dreamed into existence in 2006. It may only be a decade ago, but, in technology years, that's ancient!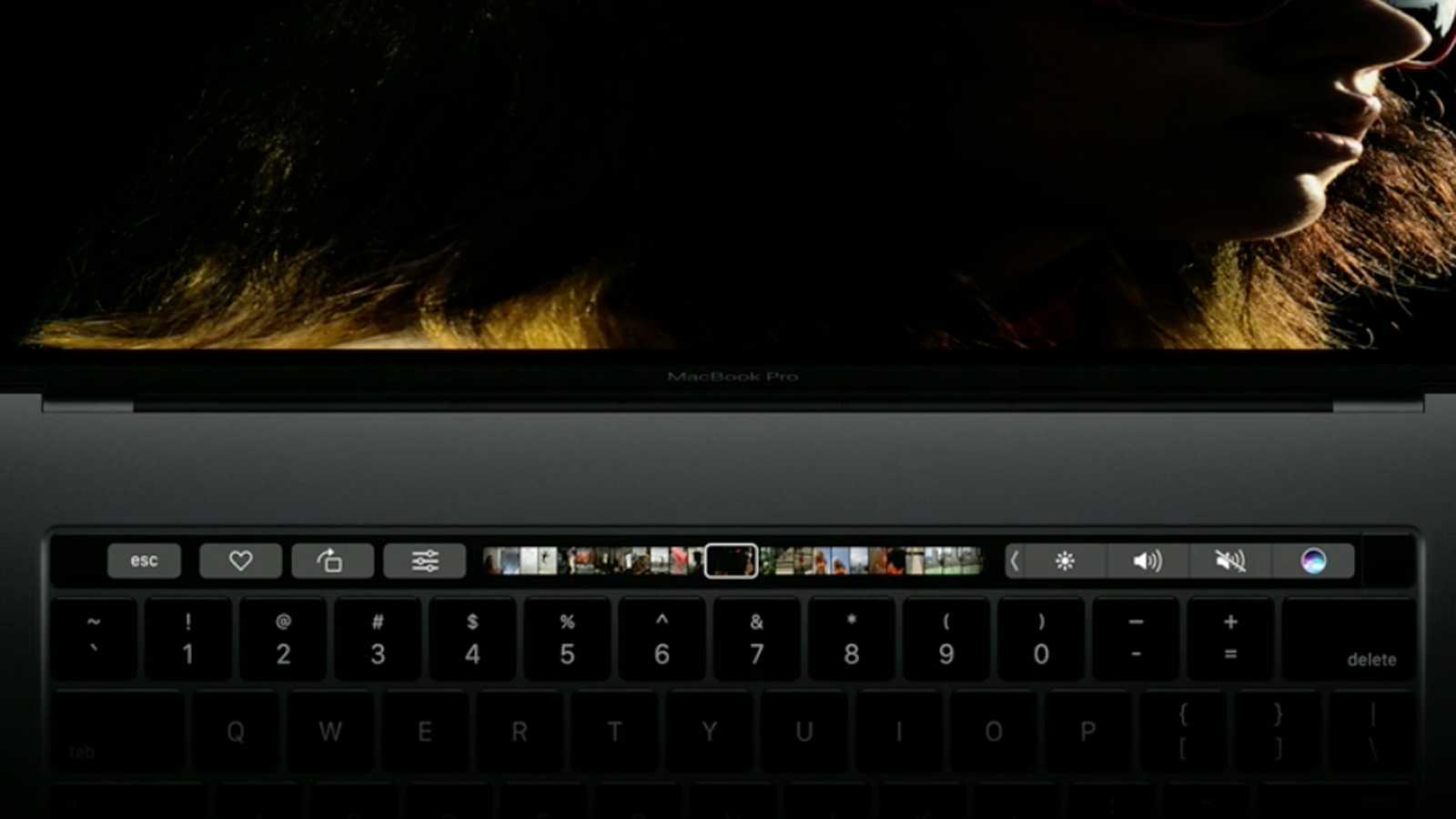 CNET
The newest MacBook Pro is sleeker than previous models, but the most interesting new feature is its Touch Bar, which rests just above the row of numbers. Depending on your screen content, you can choose an emoji for your text message, answer a call, pick a color from the color wheel, select a link from your browser's bookmarks, and access hot keys in Mail (compose, delete, reply, forward, etc.).
Of course, every upgrade comes with a flaw or two. In order to make room for the Touch Bar, Apple has removed the buttons we've grown accustomed to seeing above our number keys. Some users are mainly upset over the removal of the Esc key – but don't worry, it will be on the corner of the Touch Bar!
And, if you need those Function (Fn) keys, just hold down the "fn" button, which will still be located in the bottom left corner of the keyboard.
Another nifty thing the Touch Bar will do is give us access to Touch ID. This will be located at the far right of the Touch Bar.
But what about some of the other new MacBook features?
When compared to the previous generation, Apple's newest MacBook Pro has a screen that is 67% brighter and has 25% more color. The panel is also as slim as a 12" MacBook. Both the 13" and 15" models will come with trackpads that are twice as big as the older models, while the keyboard will still maintain its "butterfly" design.
Each new computer will also come with four (4) USB-C ports alongside the headphone jack. This means more power and flexibility for storage drives. Unfortunately, this means traditional USB devices and SD card readers may need an external adapter.
Sorry, tech friends.
This newest Pro model is definitely in steep competition with the MacBook Air 13". With both devices coming in around three (3) pounds, the 13" Pro is already showing 12% less volume than its Air equivalent.
Could we be seeing the last of the MacBook Air line?
Apple's newest MacBook Pros will start at $1,799 for the 13" and $2,399 for the 15". Another 13" Pro model is also coming onto the market at $1,499, sans Touch Bar.