Pop quiz, what would you say if I said "You remind me of the babe?"
If your response is "what babe?" then I have some very exciting news for you.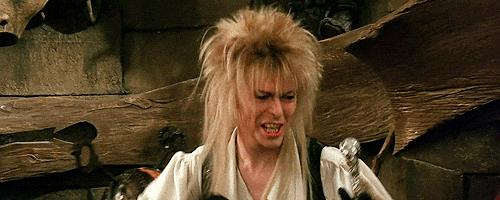 While Labyrinth may not have been a smash hit when it was first released, the combination of Jim Henson creatures, David Bowie, and David Bowie's incredibly tight pants it has become a much-quoted cult classic. The memorable music and the copious amounts of glitter certainly make it a childhood staple that people continue to love to this day…and may continue to love, in a totally different form.
Brian Henson, the current CEO of the Henson Company and son of Jim Henson, recently announced that a Labyrinth musical may be on the table, saying that "we are working on a theatrical adaptation of the original movie for the stage."
Not much was released other than the announcement that a musical is in the planning stages, but Henson did share that a musical does not necessarily mean a Broadway debut. "It could be for London's West End, but it will be a stage show, a big theatrical version. It's very exciting."
Along with this announcement came confirmation that a sequel to the original film is also in the works, something that has only been a rumor that's circulated over the years. The real question is, whether stage or screen, who on earth could possibly fill Bowie's role and dance the magic dance? We'll let you know when casting for Jareth, Sarah, and all your favorite characters are announced, so you can rejoice…or judge accordingly.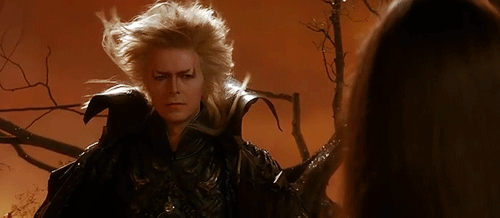 Look, those are some incredibly tight pants to fill! You can't blame us for being a bit skeptical. Still, stay tuned for more news.