Actor Bill Paxton has died, aged 61. The actor passed unexpectedly on Saturday, following complications during heart surgery. Reports confirm that a stroke occurred during the procedure and is what ultimately led to his untimely death.
In a statement, a representative for the Paxton family shared, "It is with heavy hearts we share the news that Bill Paxton has passed away due to complications from surgery. A loving husband and father, Bill began his career in Hollywood working on films in the art department and went on to have an illustrious career spanning four decades as a beloved and prolific actor and filmmaker. Bill's passion for the arts was felt by all who knew him, and his warmth and tireless energy were undeniable. We ask to please respect the family's wish for privacy as they mourn the loss of their adored husband and father."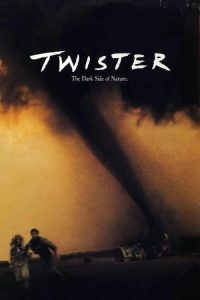 metro.co.uk (Warner Bros Pictures)
Paxton's career started in 1975, working his way up the ranks in Hollywood. Some might remember his role as Chet Donnelly in the 1985 John Hughes film, Weird Science. As he rose to fame throughout the 1980s, Paxton held smaller roles in action films like The Terminator and Aliens. It wasn't until the early 1990s that he was recognized for the talented actor that he was. He starred in huge blockbuster films such as Tombstone (1993), Ron Howard's Apollo 13 (1995), and as the lead character Bill Harding in the 1996 film, Twister. He also landed a role in James Cameron's Titanic in 1997.
He continued to work on various films and television shows, most notably the HBO series Big Love. The show ran for five years and earned three Golden Globe nominations. In 2012, he starred as Randall McCoy in the mini-series Hatfields & McCoys and was nominated for an Emmy for the "Outstanding Lead Actor in a Miniseries or Movie" category.
Paxton was currently working on two projects before he passed. The new CBS television series Training Day, in which he portrayed Detective Frank Rourke, is the follow-up to the 2001 film that starred Denzel Washington. He also finished filming The Circle, currently in post-production, according to IMDb.
Paxton is survived by his wife Louise Newbury, and two children, James and Lydia Paxton.