How did facist neo-nazi, Chris Cantwell, become famous so quickly? And what will be his fate? As the face of the white supremacist rally in Charlottesville, Cantwell rose to a great height before his demise.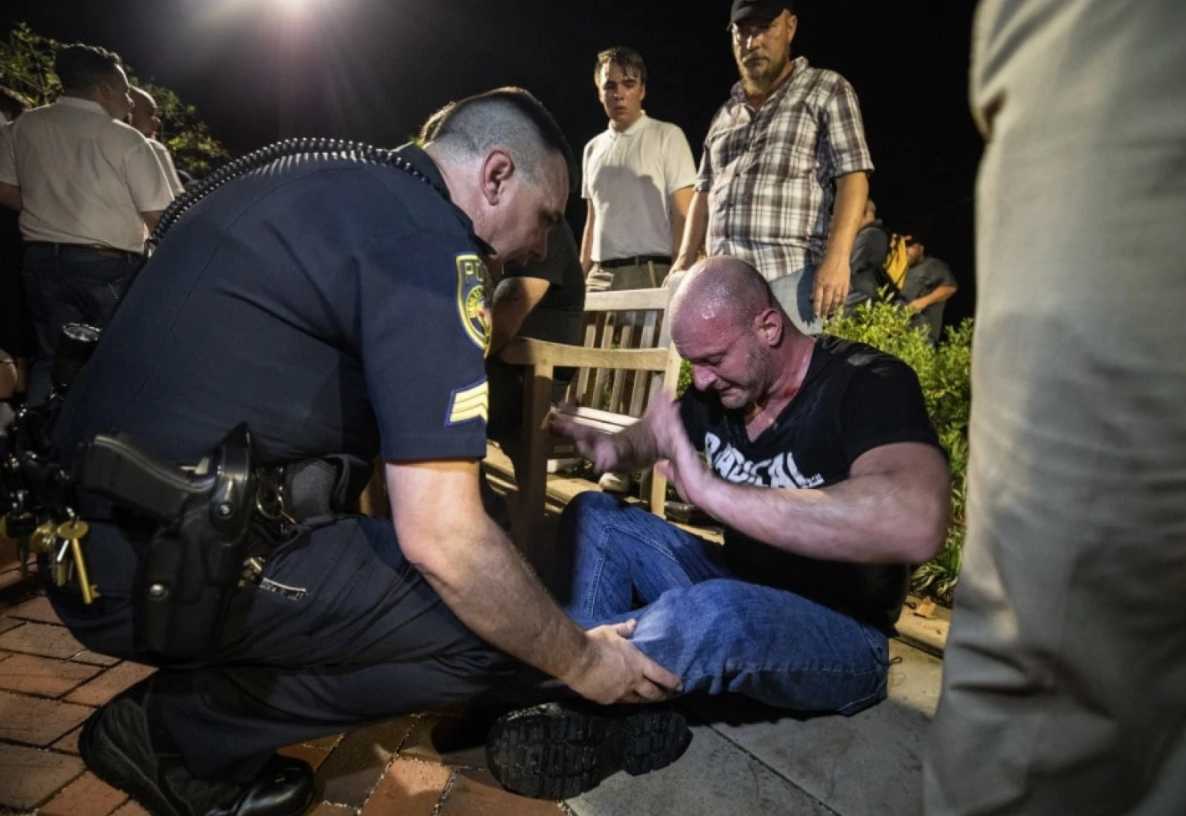 Chris Cantwell is originally a comedian from Keene, N.H. He is a former member of a "Robin Hood" group which would harasses parking meter attendants in the name of of freedom. He has been described as "an unapologetic fascist," seeks a whites only state, and spews white nationalist propaganda.
Chris Cantwell's fame came from Vice and HBO's
documentary
about the Charlottesville violence.
The documentary gave Cantwell a voice and brought him to the foreground of white supremacists. The documentary, which opens with chants reflecting Natzi beliefs, focuses on Cantwell's reaction and thoughts following the death of Heather Heyer. The video has been viewed more than 30 million times. Cantwell is depicted as the head of the white supremacist/neo-nazi people participating in the rally which turned violent. During his interviews with Vice reporter Elle Reeve, Cantwell was asked if he wanted someone to "come along" who was "more racist than Donald Trump." To this he responds "A lot more racist."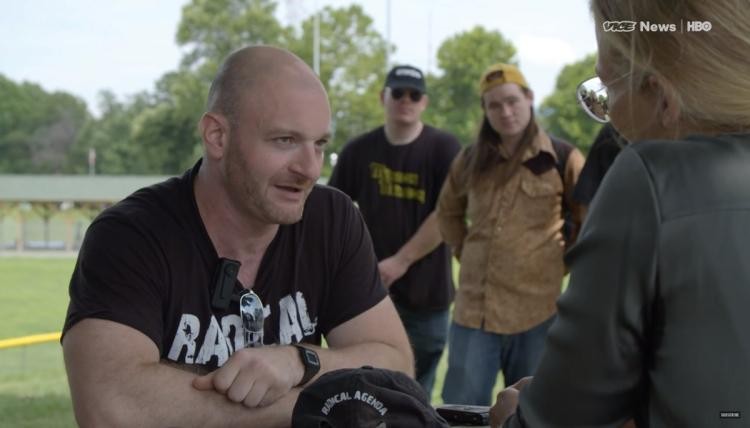 The documentary goes on to show him as a torch bearing leader of the alt-right movement. Other white supremacists say "Heil Cantwell" when he is maced. When he disarms himself during an interview, he removes three guns and one knife from his person, as well as having two AK-47s in the room. Earlier during the protest, he was captured on video saying "We will f-cking kill these people if we have to."
After disarming himself, Chris Cantwell reiterates his feelings about the events of the week. He notes "The fact that none of our people killed people unjustly is a plus for us." Cantwell describes the death of Heather Hayer and injury of others as "someone striking the vehicle...and when the animals attacked him again he saw no way to get away from them except to hit the gas." Only one death to Cantwell is an "amount of restraint" his side showed and he adds "a lot more people are gonna die before we're done here."
After the events had passed, a video surfaced showing Cantwell in tears in his Charlottesville hotel room.
He addresses the rumor of a warrant that is out for his arrest and voices his fear of leaving the hotel to physically visit a courthouse to investigate the rumor. Cantwell also recounts his feelings after seeing the news portrayal of the protest as violent. "We have done everything in our power to keep this peaceful, you know." He insists white supremacists have done everything to keep the protest peaceful and says they have no options because their "enemies will not stop." Cantwell then provides his phone number for the police to contact him for information and arrest, as well as voicing his fear of violence or death.
The video was reposted countless times across the internet and mocked by both the left and right. The Boston Globe later reported Chris Cantwell was wanted for the use of illegal gas and injury be chemical or explosive.
Chris Cantwell only faced more lashback for his actions in the week following the rally.
Cantwell's OkCupid account was banned, despite no evidence of violence on his profile. It featured a mirror selfie from the gym and he declared himself a podcaster "specializing in political satire." He named typical Friday night activities as his hobbies--such as bowling--rather than violent ethnic cleansing rallies.
OkCupid, upon learning of his profile, banned him for life.
We were alerted that white supremacist Chris Cantwell was on OkCupid. Within 10 minutes we banned him for life.

— OkCupid (@okcupid) August 17, 2017
When Tinder also removed Cantwell from their database, he wrote a blog post declaring "Jews will stop at nothing." Following the dating apps, other social media began to remove Cantwell from their sites. His Facebook, Twitter, and YouTube accounts were all deleted and Cantwell was forced to voice his grievances from a Tumblr account and his personal blog. "Depending on who you listen to," Cantwell wrote, "I'm either a hero, terrorist, or a crybaby...which should tell you something about the reliability of the media."
That Thursday, Cantwell hired a lawyer. Later, he turned himself in to Virginia police. Cantwell is being held without bond and being charged with one count of malicious bodily injury by means of a caustic substance and two felony counts of illegal use of tear gas.