In an unexpected turn of events, Coach now has a line of purses, wallets, and various accessories that are dinosaurs (tyrannosaurus Rex to be exact). A stark difference to the refined stagecoach mascot, Dino Rexy made her debut in 2015 on the runway and gained her own collection in 2016. For all the dinosaur lovers out there, here is a rundown of the amazing items the Dino Rexy line carries:
For anyone who loves the faux fur pom-pom keychain trend, Dino Rexy has an item for you. The dinosaur skeleton mohawked keychain is definitely a conversation starter.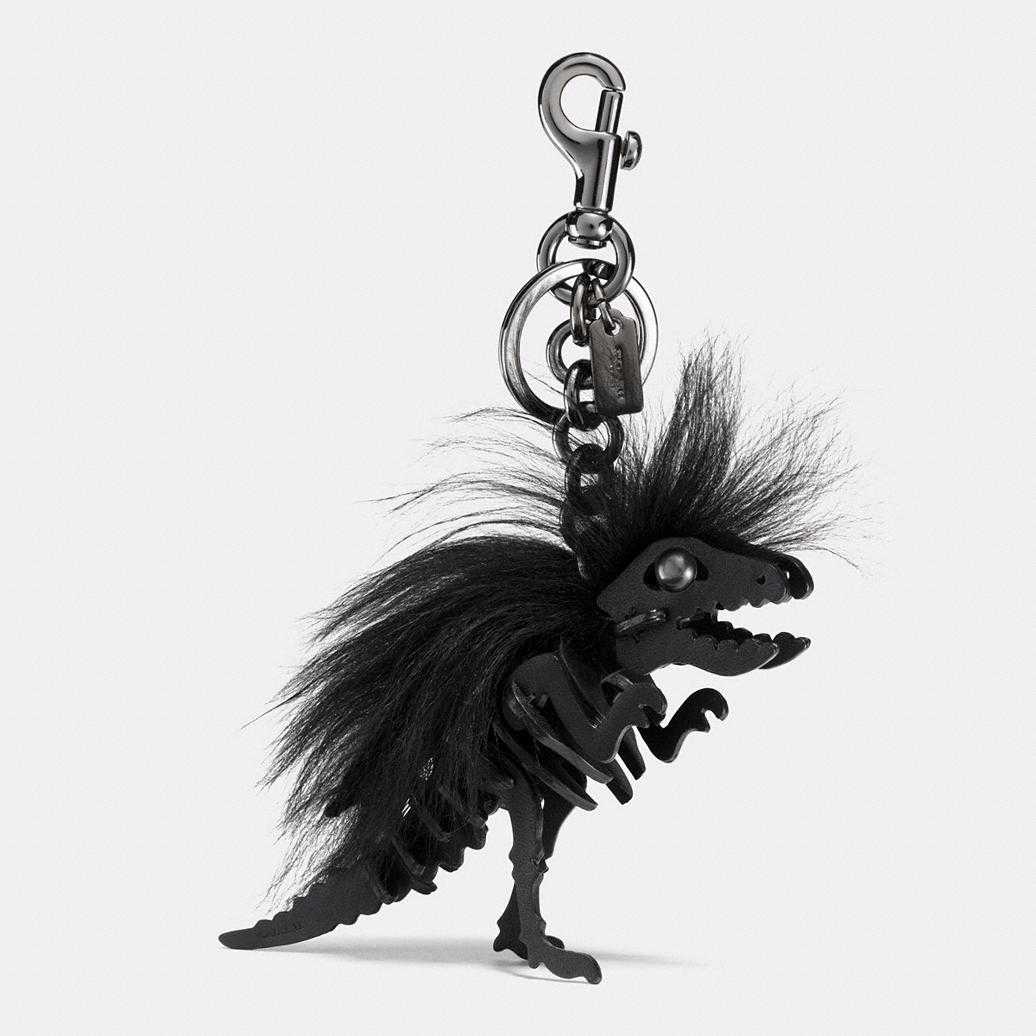 There are a number of other accessories to adorn bags of all kinds. From leather pins to gold keychains, luggage tags, and astronaut helmet adorned Rexy, there are dinosaur additions for every item.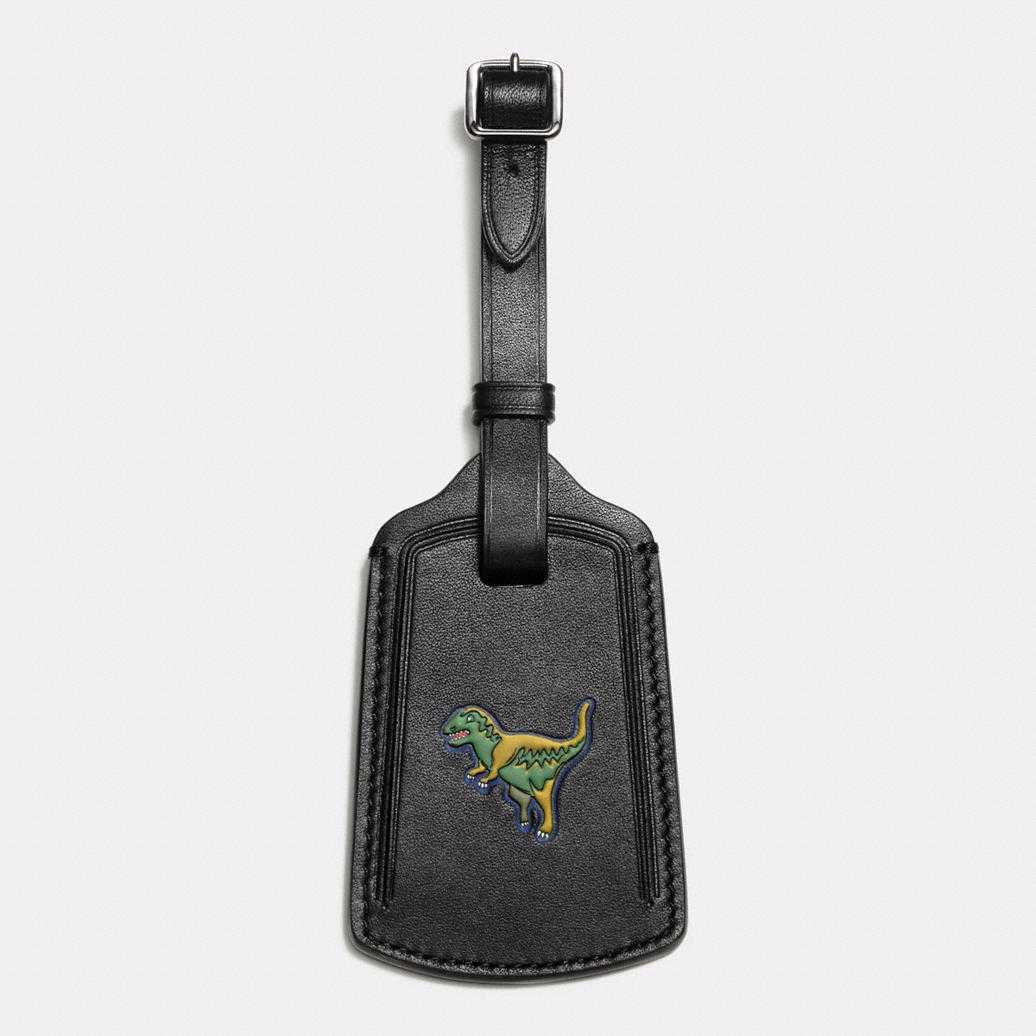 Dino Rexy also boasts a jewelry line. Charm bracelets reminiscent of the Alex and Ani trend feature charms of Rexy and an initial (or a skull for the more edgy consumer). There are also necklaces and earrings in the jewelry range. If you have an Apple watch, they even have an accessory for you!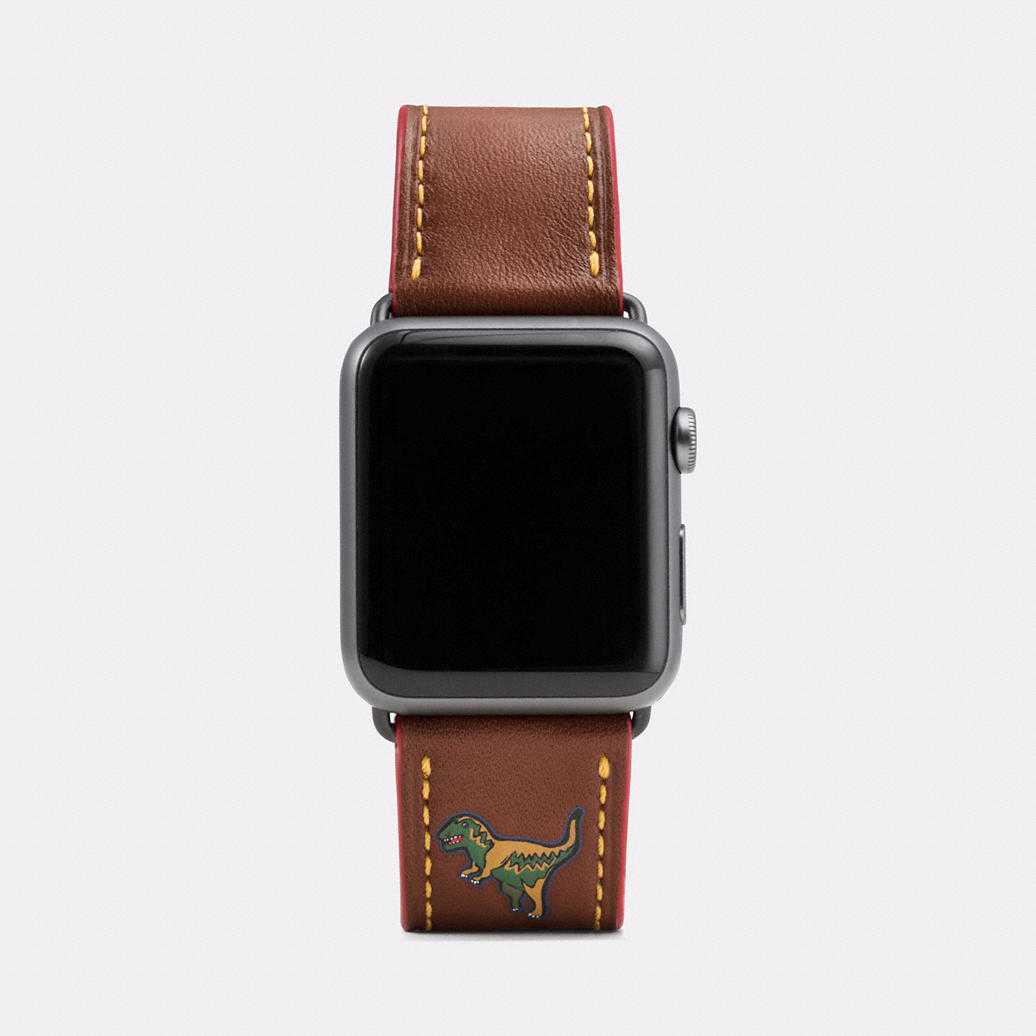 Need a wallet or a coin purse? Coach carries wallets adorned with Rexy in both their men and women ranges, as well as coin purses that are literally the body of a dinosaur. How can you resist?!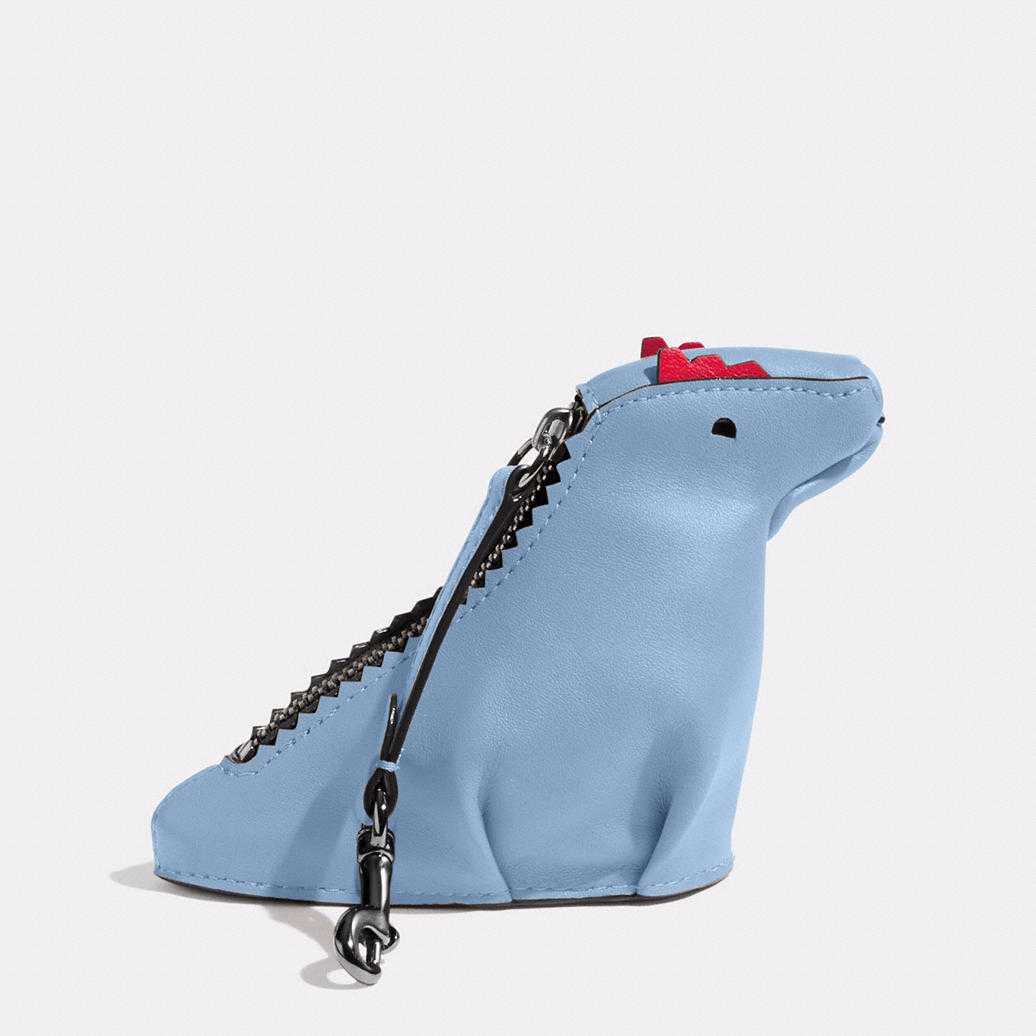 Purses of all sizes and styles showcase the dinosaur as well. Saddle purses, totes, and clutches are all included. Some even feature the NASA/Rexy crossover of the t-rex wearing an astronaut helmet.
Perhaps most exciting are the clothes however. Sweaters, scarves, t-shirts, and vests are all carried in Rexy's line. You might recognize the sweater from YouTuber Tanya Burr's videos.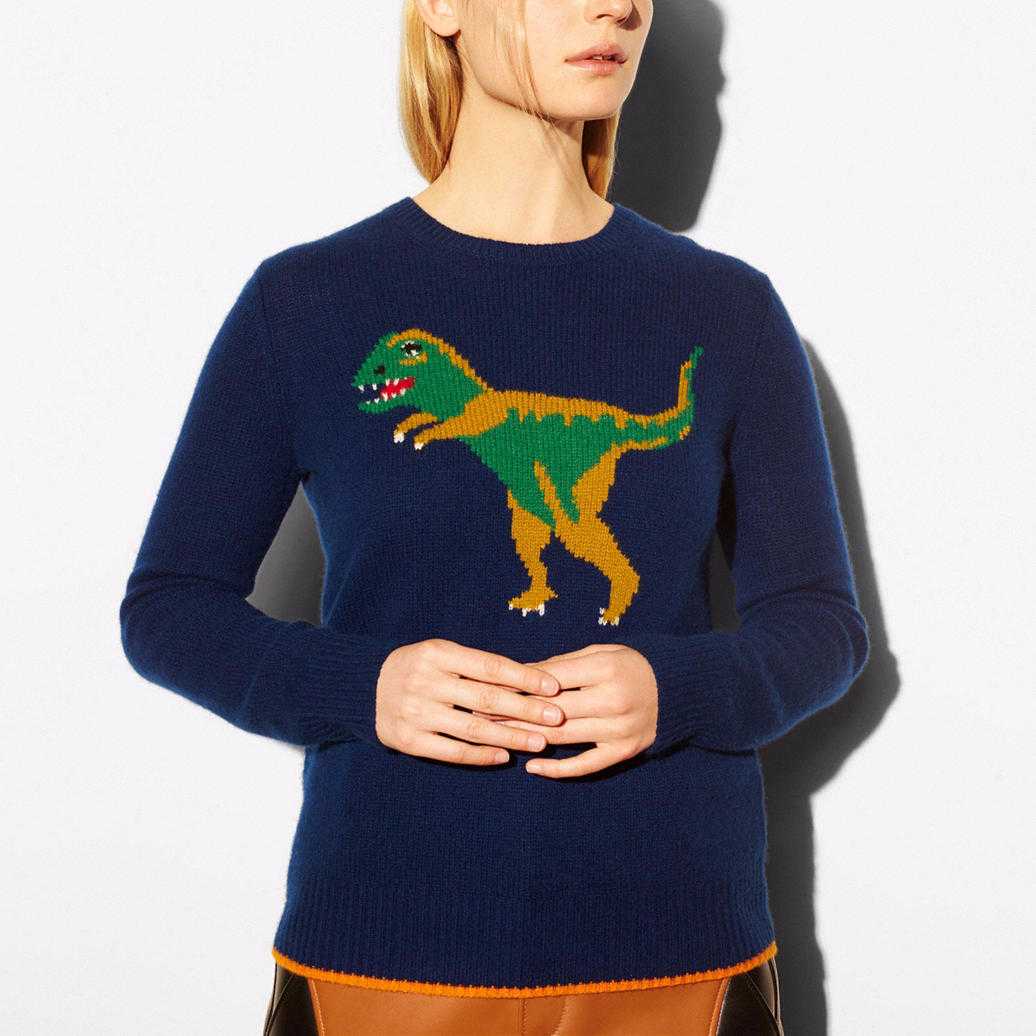 In current fashion, there is an overwhelming number of companies turning to fun trends and more outrageous embroidery and patchwork, such as Dino Rexy. Designer brands like Gucci and Yves Saint Laurent have embraced the trend too. Dino Rexy might be the most unique of the high end embroidery lines (others feature more easily accepted flowers or traditional patchwork) but all of them have a whimsical fun that people can't seem to get enough of!