TV shows come and go, and although Son of Zorn was not granted a second season, we can still enjoy the first season and relive the capers of the animated barbarian as he tries desperately to win back the affections of his ex-wife, Edie, and his son, Alan. While the show had its shining moments, it wasn't enough for FOX to renew for a second season. The one great thing that came out of the show, aside from the cretive concept of the story, was the epic music behind the series.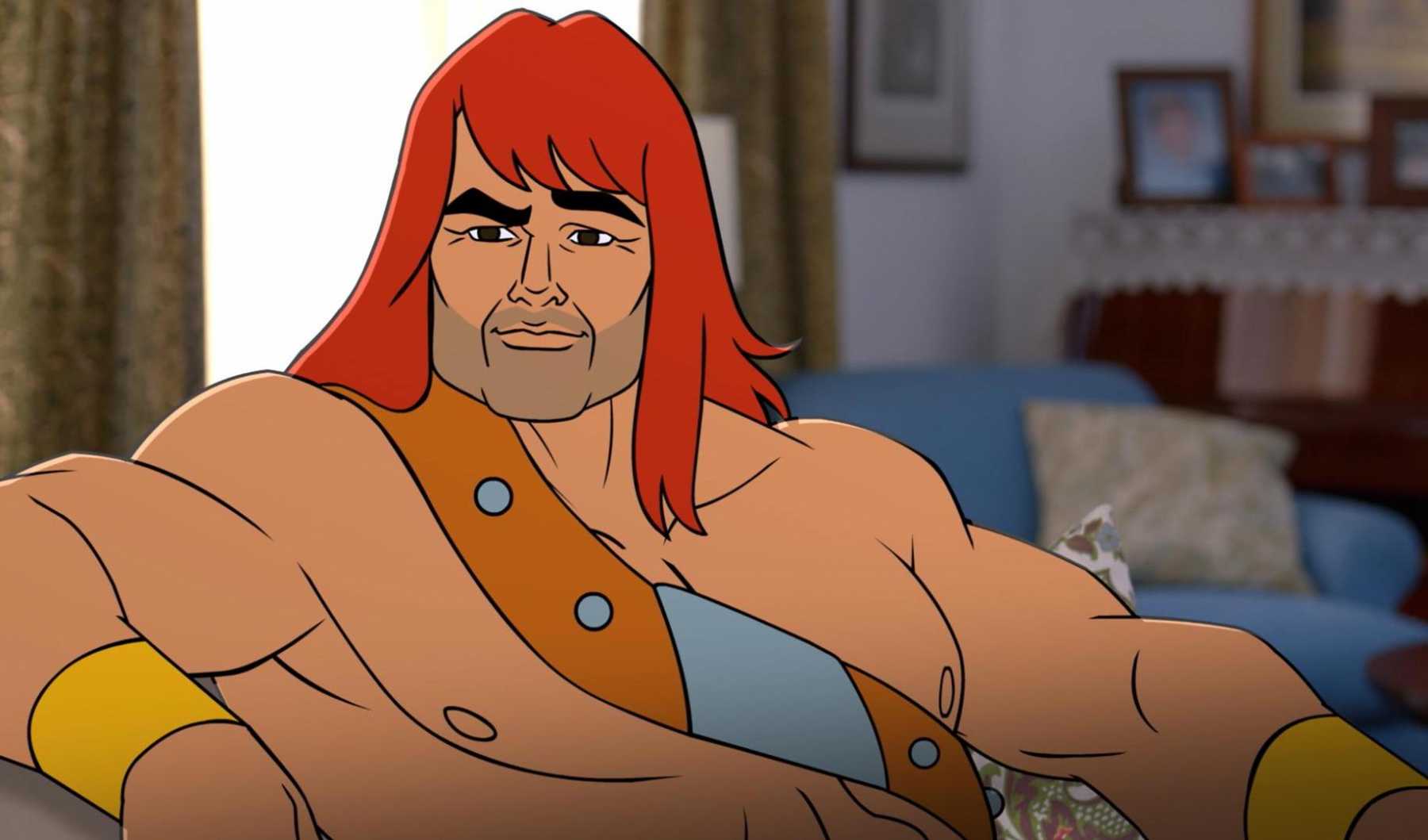 PopWrapped was given the amazing privilege of sitting down with the show's music composer, Leo Birenberg, whose credits were already incredibly impressive before adding his flair to Son of Zorn. Leo Birenberg shared insights about his writing process and his inspiration for the music on Son of Zorn, as well as his other projects.
PopWrapped: Hello Leo! Thank you for joining me today. So, when I first saw a spot on TV for Son of Zorn, I thought that it looked hilarious and very original. We've seen the fusion of cartoon and live action in films like Who Framed Roger Rabbit?, but a show with a barbaric warrior trying to win back the affection of his ex-wife, while trying to become accustomed to this world? What an interesting concept! When you were approached for this project, what were your initial thoughts? Did you immediately have ideas for what thematic soundscapes would be effective in communicating the emotions of this series?
Leo Birenberg: First thought: "Fun!" I was so stoked to be a part of this crazy concept. From my initial conversations, it was clear we were going to have to cover a lot of sonic ground-- barbarian Zephyria, quirky family stuff, dad jokes, emotional moment-- so I wanted to put together a main theme that was sort of reflective of all of that in one piece. They were just getting start on the pilot and I went home and wrote this catchy tune that used electric sitar and all of these barbarian drums and grunts, but was otherwise pretty conventional, and it just sounded like Zorn. So we used that as a launching point.
PW: Wow! Yes, it is apparent that there are a lot of different soundtracks setting the tone, from the family scenes to the more epic sounds for Zorn. What were your challenges as far as creating a seamless marriage between the two, very different, worlds?
LB: The key for us always was keeping the show grounded in real human emotion. Sure, on the surface Zorn is an animated barbarian whose daily life in Zephyria is unrelatable, but underneath he's human just like all of us. He has the same stresses and emotions-- family, job, pride-- that we all grapple with. So we always wanted to make sure that musically the tone of the show reflected that. There's a lot of over-the-top epic music throughout the series, but I always enjoy those moments where things are just boiled down to a father-son story.
PW: What are some of your favorite instruments to use while you were developing the scenes with Zorn?
LB: Drums, drums, drums! I tried to put skin drums everywhere to reflect our barbarian hero. And I have a nasty habit of buying instruments whenever I travel, even if it's incredibly inconvenient to get them home, so I have a couple fun ones in the studio that I was always banging on. And every once in awhile we felt the need to give a nod back to the 70s animation style and busted out some retro synthesizers to mix into some of the action scenes. I also love using voices. Sometimes that just means me doing some crazy chanting into a microphone at like 3am, but for the holiday episode, we recorded a full choir!
PW: That sounds like it was fun! I could definitely hear the wide variety of styles throughout the series, and you even threw some country music in there! So, before this series you worked on a number of huge productions. What can you tell me about your experience with each one and how have they helped to shape you and help you grow as a composer?
LB: I had the good fortune to spend a few years working closely with Christophe Beck, who was/is an amazing mentor and friend to me. That experience exposed me to an unbelievable range of styles an genres, which is really important when working in film/tv, especially comedy. There's a lot of components to film scoring and working with someone who really knows what they are doing is the only way to really become fluent in that type of thinking and problem-solving.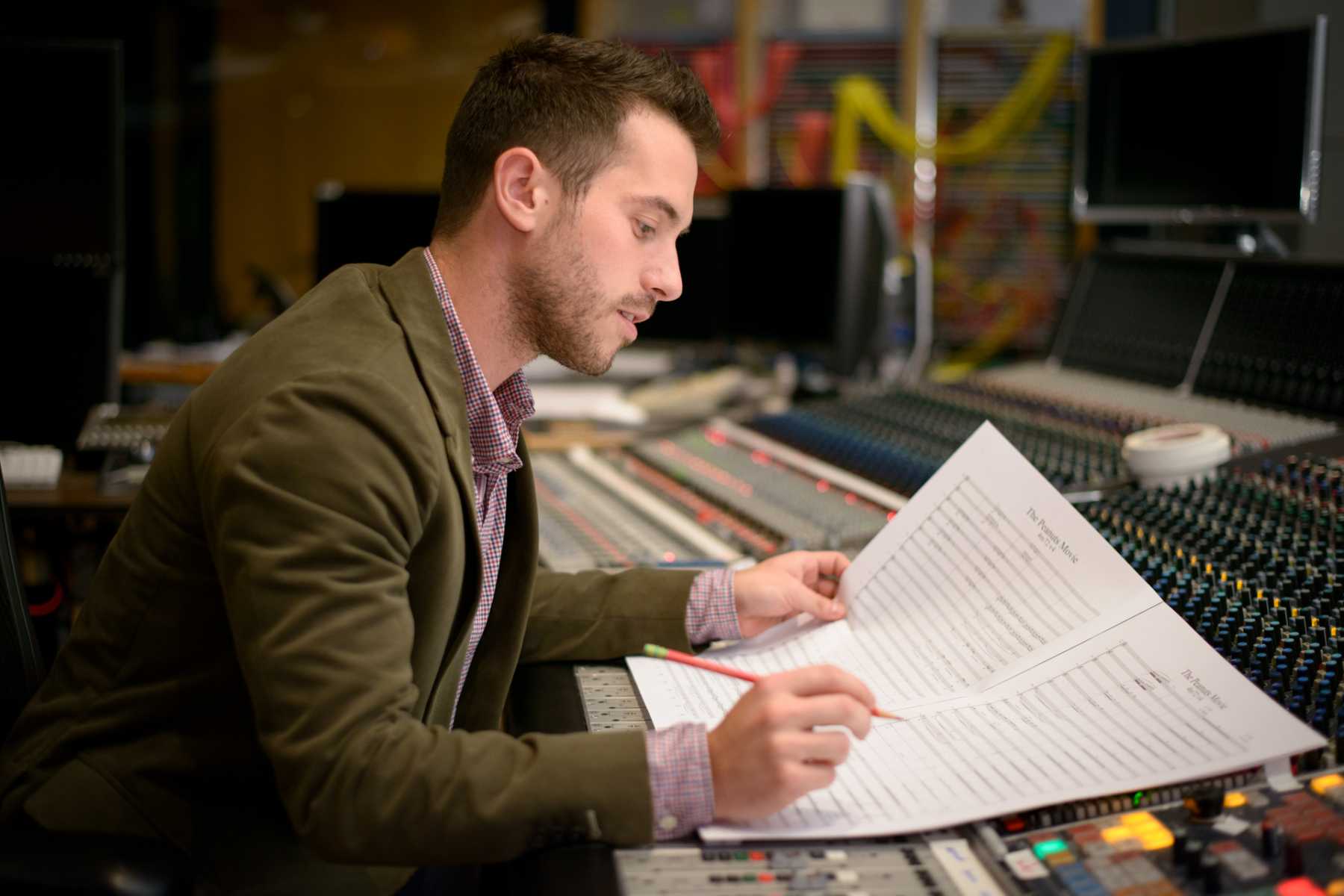 PW: That's awesome and some great insight! Do you have a certain approach when considering the music of each episode? Does the director give you anything to influence certain elements within your cues, or are you generally left to your own devices?
LB: Once there is a rough cut of the episode (usually with stick figure Zorn drawn in), I sit down with the producer, Eric Appel, and we go through and just pitch ideas to each other. We have a number of recurring themes that go along with different emotions of Zorn's, so we will frequently tried to find a home for a few of those, but then try to make each episode unique depending on what is happening. Then I disappear and more or less do whatever I feel like based on that conversation and we get together a few weeks later and go through everything. But some episodes had very distinct personalities. There is one episode late in the season where Zorn keeps playing a mix tape of old songs about him. So, we wrote and recorded a few ridiculous songs in all different styles. And for the Christmas episode, we wanted to do it with a holiday special sort of sound, so I wrote some carols about Zorn's Zephyrian holiday "Grafelnik" and then used that as the basis for everything. We recorded it with a full choir, including children (for that extra nostalgic holiday sound). Some of the most fun I've had scoring anything.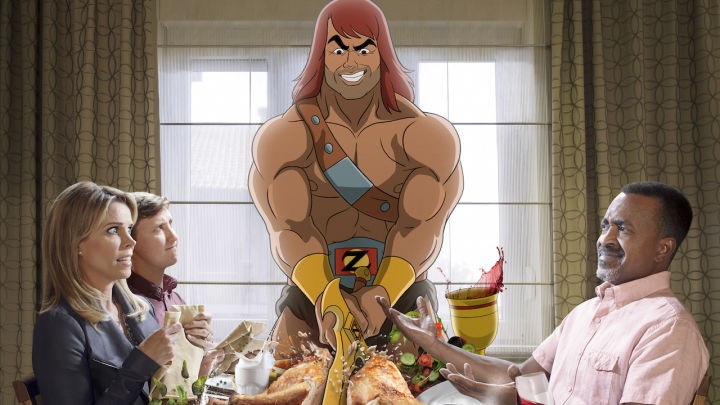 PW: That sounds like it was a very special experience. As you said previously, it is always good to be versatile and have a vast knowledge of different genres. You definitely nailed it! Let's take a step back and talk about your formative years. You studied at NYU and USC, starting out as a woodwind player and vocalist. At what point did you know that you were destined to have a career in music composition? Can you trace back your steps and give any inspiring advice to aspiring composers just starting out?
LB: I was a major band-geek and musical theatre nerd in high school (overwhelming combo, I know), but it wasn't until my senior year that I ever thought to try writing music. I was always very interested in what was going on inside the score-- I music directed a few things and was always looking for cool charts for the jazz band or pep band to play-- and so I guess it made sense that I would eventually put pen to paper. It wasn't until I showed up to college that I really started to put it all together. Film was the natural outlet because I have always loved movies. I'm not sure I'd have any interest in being a concert composer-- for me it's all about the collaboration and world/character-building involved in making a movie or show.
PW: I'm a big fan of film scores, as well, and I completely relate to making the choice between composing for media versus for concert performance. Something about the emotional response and interaction between the stories, actors, scenery, and music really lends to a full experience. Within that realm, what is your favorite film score or composer that inspires you?
LB: It's hard to pick a favorite. Growing up I was a lover of Howard Shore's work on The Lord of the Rings and anything/everything John Williams. These days I listen to almost no film music. But I do listen to lots of non-film music! Jazz, opera, bluegrass... I saw Bela Fleck and Abigail Washburn play in Chicago last week and it was one of the best concerts I've ever been to.
PW: I can definitely see how these influences have made their way into your music. John WIlliams is definitely a great composer to look up to. You've created music for television and movies. Would you ever head into the world of video game music composition?
LB: Absolutely! My favorite part of Son of Zorn (or any job really), is the world-building component, and games seem like the best opportunity to really dive into that.
PW: That would be an amazing venture! I'd love to hear your work in a game someday. Okay, last question. If you had a theme song, what would you imagine it to be, say, as you enter a room?
LB: "22" by Taylor Swift.
PW: [Laughs] That answer leaves me happy, free, confused...and lonely. At the same time! [Laughs] That was bad. Okay. Well, thank you so much for joining us! We look forward to seeing and hearing what you have in store for us in the future!
Leo Birenberg is definitely a talented man. From Frozen to Son of Zorn, his body of work covers the musical spectrum, pushing boundaries and helping to define the characters and journeys in the tales he brings to life. Watch the composer speak in more detail about "Grafelnik," the Zephyrian holiday celebrated by Zorn, and how he went about creating the music. There's also a little taste of what that music sounds like!
Visit Leo Birenberg's website to listen to a selection of his work and be sure to follow him on Twitter.