New York City based photographer BriAnne Wills began a project to show "crazy cat ladies" in a positive light. Each owner is photographed with their cat and also gets to tell their story. Here are just some of the lucky females and felines to be photographed!
This crazy cat lady accidentally adopted a giant!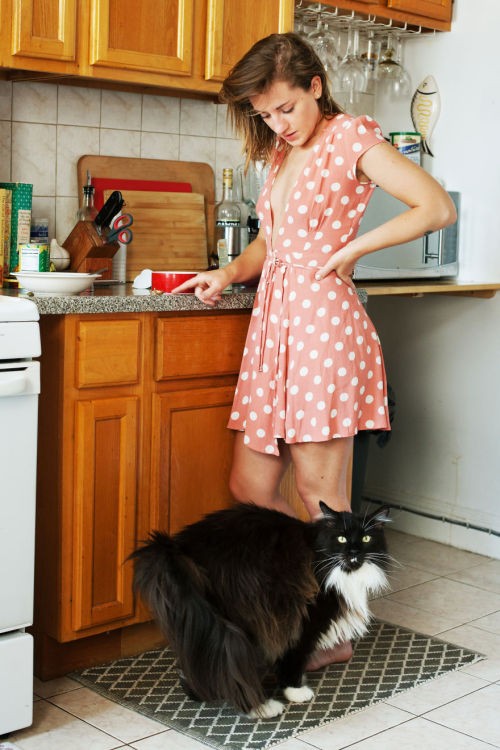 Jess Peterson found Oscar in a Craiglist ad. She brought home the giant but he began suffering from bone issues. After undergoing four surgeries, acupuncture, and other treatments Oscar finally had a healthy x-ray! It was shortly after his seventh birthday and they celebrated both events together.
Athena converted her boyfriend to a cat lover.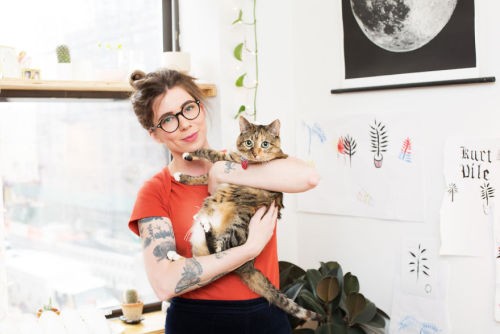 After putting off adopting a cat of her own for years, she adopted one of her mother's cats after her passing. Sweet Frikki won over Athena's cat-hating boyfriend and now snuggles him all the time! Frikki also helps Athena with her grief over her mother's death as she knows her mother loved Frikki just like Athena does now.
Simone's crazy cat lady title was tested by Nigel.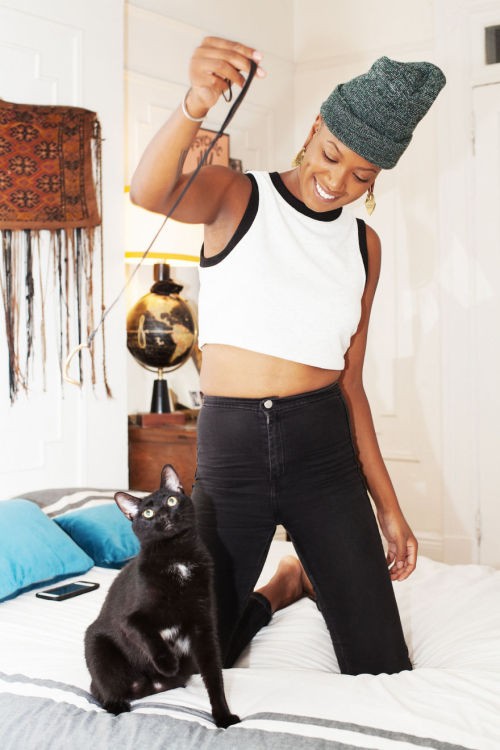 Simone's girlfriend came home one day with baby Nigel, a feral kitten. Now, he likes people but originally he was trying to bite and claw! He suffered a head injury when he was young and now has a permanent (and adorable) head tilt. Nigel was a difficult child to settle in, but Simone and her partner adore him!
Alexandra's husband brought home two special needs kitties!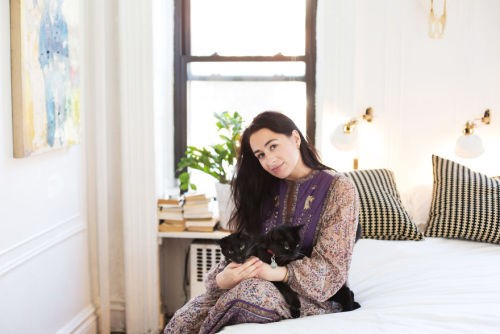 Lois and Maxine are sisters who have cerebellar hypoplasia, which means part of their brain is underdeveloped and they lack some motor skills. Although many people won't adopt cats with CH, Alexandra knew it was an easy issue to work with. Her house is baby proofed for Lois and Maxine so they don't hurt themselves, but the two girls just walk around looking a little drunk. Their condition doesn't even require more vet visits or any extra costs to Maxine and her husband!
This crazy cat lady started off as a foster mom.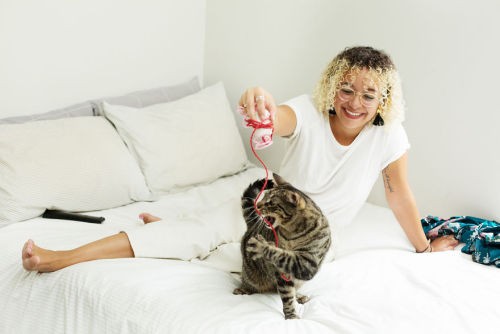 Chelsea fostered kittens in college to help with missing her own pets. After two years of fostering more than 30 kittens, Chelsea welcomed Alipha and Reed into her home. These two she became more and more attached to, and even began calling Reed "Mushu" instead. Mushu was adopted soon after and has become a momma's boy, always spending time near her and following her room-to-room.
Wills photographed even more cats, which can be seen on her Instagram for the project!