This is PART TWO of a THREE part series of my sit-down interview with Gainesville viral Hot Cop, Daniel Rengering. If you want to read about how Rengering lost 100 pounds, got healthy, and what life is like at home, with his two beautiful daughters, check out PART ONE of our sit-down. Of course, Rengering was also subjected to a brutal game of 20-Questions. (SPOILER ALERT: 20 MORE questions coming up latter in this part of the interview.) To find out what is REALLY in his nightstand, check out PART THREE of our sit-down.
PopWrapped: When did you actually realize that you had become a viral sensation? How did it start? Did it begin slowly, or was it all-of-a-sudden?
Daniel Rengering: It started slowly, almost like a tidal wave, and then quickly turned into a fury. *LAUGHS* Really, though, it came out of nowhere. It all of a sudden just was. It's almost hard to explain. Time Magazine, or Ellen DeGeneres' people would call and I would just stare at my phone like, "Are you sure you've got the right guy?" The phone notifications thing was the craziest though. I was getting thousands of notifications per hour. I was actually waiting for my phone to explode. It was hard to get it to even turn off.
PW: What has been the most valuable lesson you've learned from all of this?
DR: To be humble, every-single-day, but also to be mindful of how much you much you allow yourself to give away. Not everyone has your best interest at heart, and many people want to be let into your inner-circle just to destroy it.
PW: Rumour has it, that you've agreed to being auctioned off for a dinner date, on November 11th, to benefit the Krawl'n For The Fallen charity. First, are you CRAZY, and second, where are you taking me for dinner?
DR: *LAUGHING* Zach, you are RUTHLESS. If you win, we are definitely going to Dave and Busters for beer and wings, and then I am going to kick your ass in Air Hockey, Mario Kart and Time Crisis. Every time you lose, you have to take a shot. I'm guessing it's going to be a pretty short date.
PW: WOAH. Wait. Hold up. Now, it's personal. Air Hockey, maybe, but it's a big "maybe." Time Crisis, probably, but you are going down in flames with Mario Kart. You might want to prepay for that Uber, Rengering. You're not going to be able to drive.
DR: Let's be honest, Zach. There's about a zero percent chance you're going to win against these ladies, but you can definitely try.
PW: True story. I've read the 32,000+ comments on the charity announcement. Doesn't matter though. You're still getting your ass handed to you in Mario Kart, someday.
DR: I guess we'll just have to wait and see.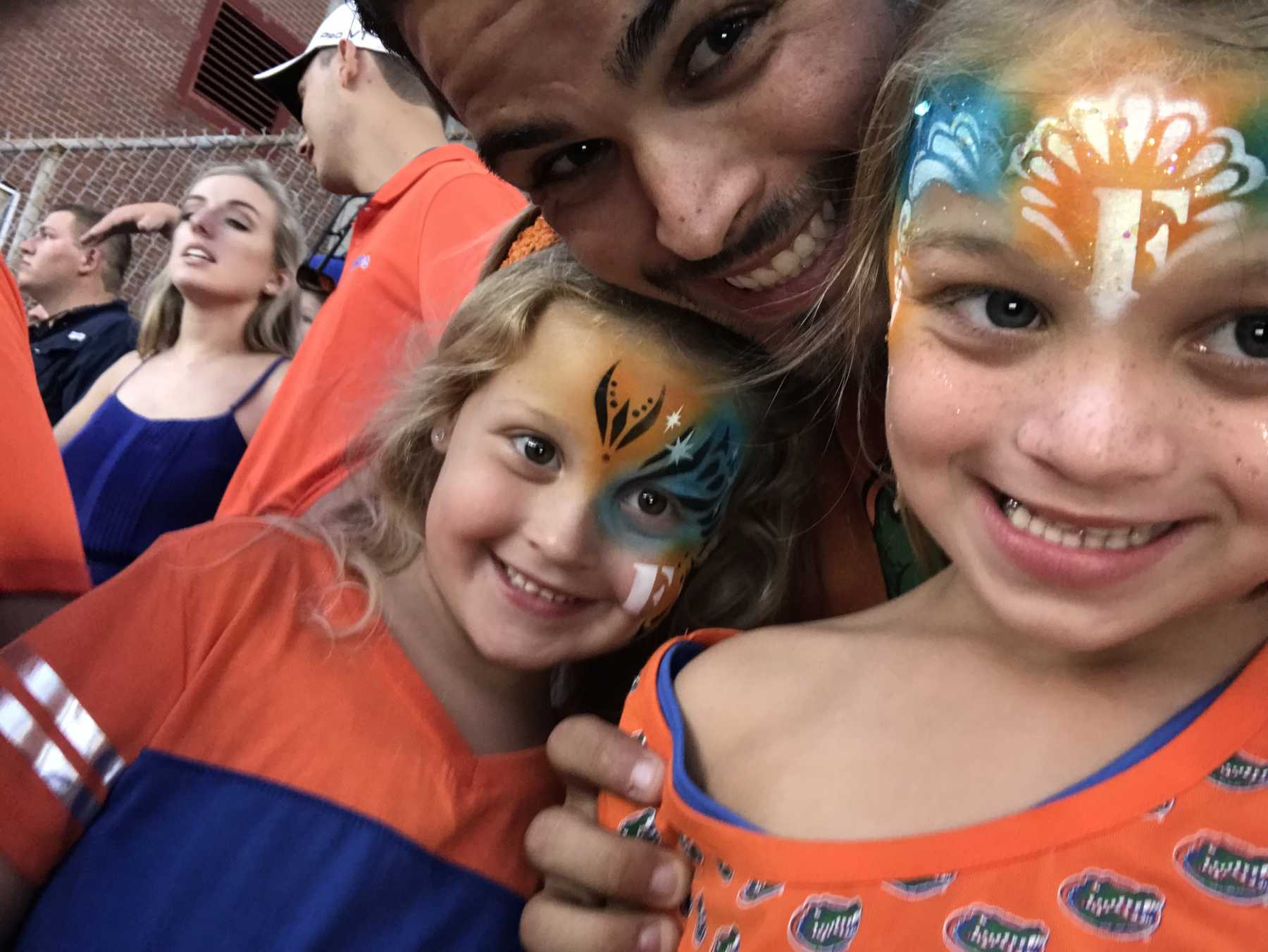 PW: So, you're doing romance novel covers, now. I mean, I kind of don't even know what to say about that. It's almost like that meme, "Well, THAT escalated quickly."
DR: *Laughing* I know. *BLUSHING* I don't even know what to say. Seriously, it's crazy, but it was a blast. I got a message one day, from a photographer named Chris John, who I later discovered, is really well-known photographer, asking me if he could shoot me for romance novel covers. I wrote him back, telling him to fire his eye doctor. *Laughs* I actually didn't want to do it initially. I just can't take myself seriously in that kind of situation, but Chris was cool. He made it easy, and I actually had a really good time. I'm actually going back later this week for a second shoot.
PW: Sooooo.... should we be looking for your humble self at the supermarket checkout, next to Fabio, anytime soon? Have you had any bites yet?
DR: We have already confirmed for 10, so far. *shaking head, and looks at the floor* I really can't believe it.
PW: Oh, so it was more like ravenous attacks, then bites. So, the usual?
DR: I don't even know anymore. I feel blessed. I can definitely say that.
PW: One of our readers asked: "In a time where the appearance of police brutality is on the rise, particularly toward people of color, are you working toward ending that stigma? What can you and other officers do to decrease the amount of racial profiling and unnecessary violence from law enforcement?"
DR: I don't think the answer to that question is nearly as simple as it's made out to be. There's no one-size-fits-all solution. There are bad eggs in every profession. It's not limited to law enforcement, and I don't say that as a cop out, but more because it's frustrating to constantly get pigeon holed into this "cops are bad" stigma. There are shitty lawyers, shitty servers and shitty salespeople. The reality of the situation is 99.9% of us come to work because we want to help people. I've never gone to work with the expectation that I would change the flat tire of a white, middle-aged, upper-class woman, and "fingers-crossed" that I'd arrest a black man. That's just totally ludicrous. It just doesn't work like that. I go to work every day, expecting to help black people, white people, Latin people, gay people, good people, and "bad" people. It's always my hope that someone can get help before something like prison even becomes an option. The Gainesville PD believes in standing up for what is right. Period. Our department didn't hesitate to immediately admonish President Trump for advocating police brutality. Our department spokesperson, Officer Ben Tobias, also tweeted that those who applauded Trump's comments "should be ashamed." I think the best thing that law enforcement can do is to police their own. Speak up. When you see someone acting like an asshole, say something, right then, to the source of the issue. It seems that the biggest problems come from departments that have allowed this kind of stuff to really fester for years, unchecked, and ignored. I feel really blessed to work in a department where this absolutely isn't going on. I always have, and will continue to advocate for what is right.
20-MORE Questions with Daniel Rengering
Okay! You know the drill. Answers only. NO explanations allowed. All of these questions come from various fan-groups who want to know everything about you.
PW: You mentioned that you're pretty competitive and could probably see yourself on Survivor, thus thinking on a potential real remote island survival situation, what 3 things would you hope to have with you?
DR: A hammock, Kindle (with infinite battery) and a machete.
PW: You have 2 beautiful little girls; do you want more children?
DR: Yeah. I want a son.
PW: If you could have a walk-on role on ANY TV show, which one would it be?
DR: Game Of Thrones
PW: What's your phone number?
DR: 867-5309
PW: Funniest thing that has happened to you so far as a by-product of all this instant fame?
DR: I've had so many people ask if they could fly me to different parts of the country to go to a "wedding" with them. I also overheard a girl talking to her friend, asking if she was "sure it was me." The girl replied "It's him! I follow him on Facebook," and they asked if they could take a picture with me. Also, everything else we've talked about. *laughs*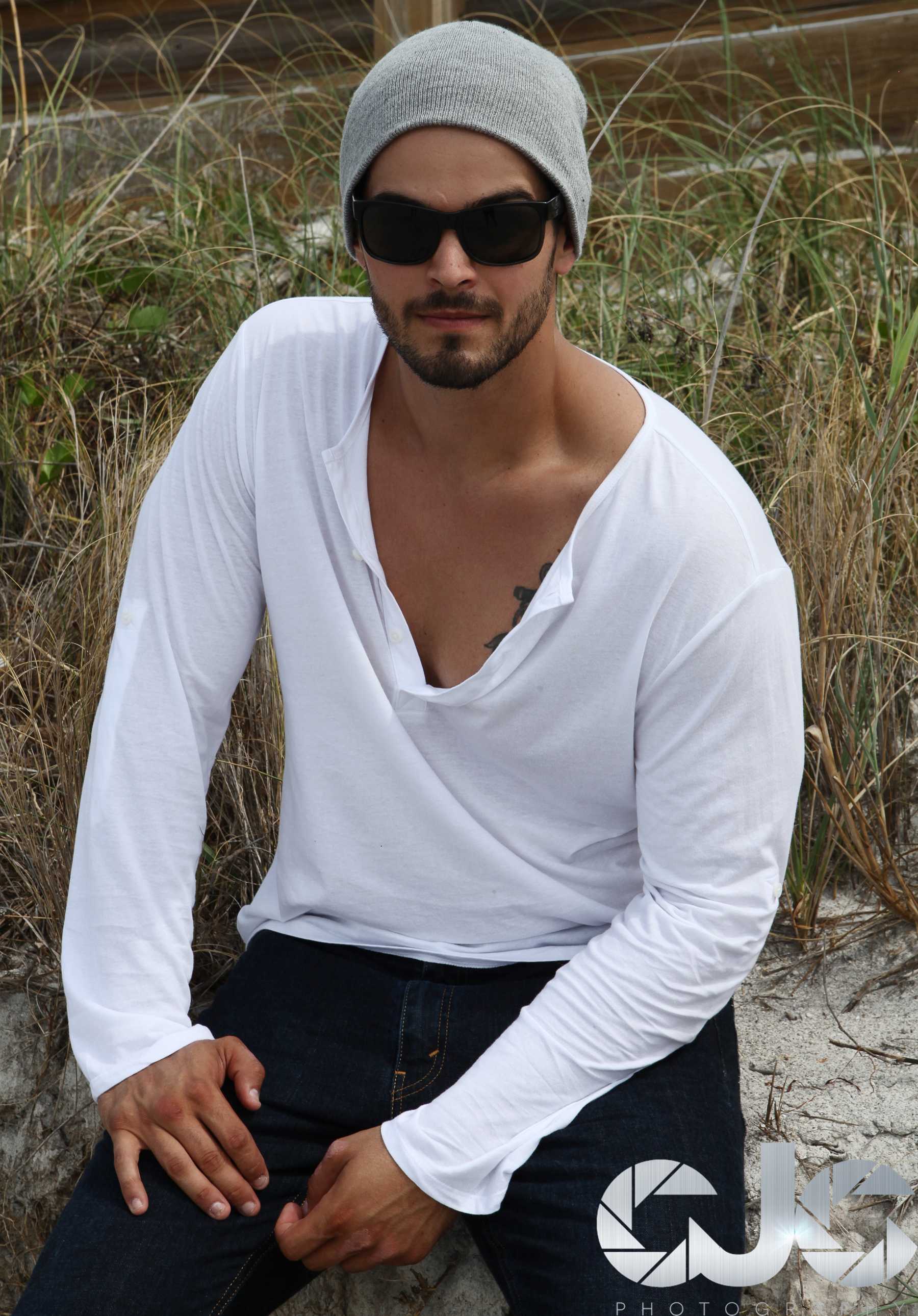 PW: Are you a cat or dog person?
DR: Definitely a dog person.
PW: If you didn't have to sleep, what would you do with the extra time?
DR: Gym. Meal prep. X-Box.
PW: What is the most annoying question that people ask you?
DR: "How are you single?"
PW: How do you relax after a hard day of work?
DR: Head home. Walk the dog. Make a protein shake. Take a shower. Climb in bed, and watch some TV.
PW: What movie title best describes your life?
DR: The Fast and the Furious.
PW: Who do you think will win the Superbowl?
DR: I see the Patriots pulling it together.
PW: Are you happy with what you are packing?
DR: A Glock 22? Yeah. I'm more than satisfied.
PW: Since pizza is your favorite food, what's your perfect pizza?
DR: As much meat as they can put on it.
PW: Are you OCD about anything?
DR: If I'm leaving the house, it's hat on or hair done. No matter what.
PW: What's your take on the whole Harvey Weinstein situation?
DR: "No" means "NO." Not "YES," or "maybe later." For the record, I believe you, and I stand with all of you.
PW: Does toilet paper go over or under?
DR: Definitely over. Under is weird.
PW: If you could turn any activity into an Olympic sport, what would you have a good chance at winning a gold medal for?
DR: Carpool Karaoke. You hear that, James Corden? Call me.
PW: Blondes, Brunettes or Red Heads?
DR: One at a time?
PW: What's something you are self-conscious about?
DR: My self-image. I'm ALWAYS trying to take better care of myself.
PW: Do you have your ticket to Justice League yet?
DR: No! ...but I need to get one!
PW: What is in your nightstand drawer?
DR: That's definitely question number 21, Zachary. Nice try, though. Maybe next time.

Sorry, Ladies. I tried. Thanks again to Hot Cop, Daniel Rengering, for taking the time to hang out and chat with me. If you'd like to see Rengering in-person, he will be featured as a special guest speaker at the 91st Annual Rudolph Valentino Memorial in Hollywood, California on August 23rd, 2018. Rengering will be joining Brandee Cox, from the Academy of Motion Picture Arts and Sciences, and noted Hollywood historian, Marc Wannamaker. This event is open to the public. Be sure to follow him on Facebook, Twitter and Instagram. If you have more questions for Officer Rengering, be sure to leave them in the comments on our Facebook, and Instagram. Interview, Part THREE, coming soon! ...and unlike the Gainesville PD page, we don't care if you keep your comments PG. Let 'em rip, ladies (and gents)!