Donal Logue (Gotham, Grounded For Life, and Sons of Anarchy) is searching for his daughter who went missing on Monday. Jade Logue went missing from the Brooklyn/New York area and was last seen Monday around 2 p.m. Donal reported her missing at 1 a.m. on Tuesday morning, and the teen has still not been found. He posted on his twitter page a heartfelt message with a picture of Jade.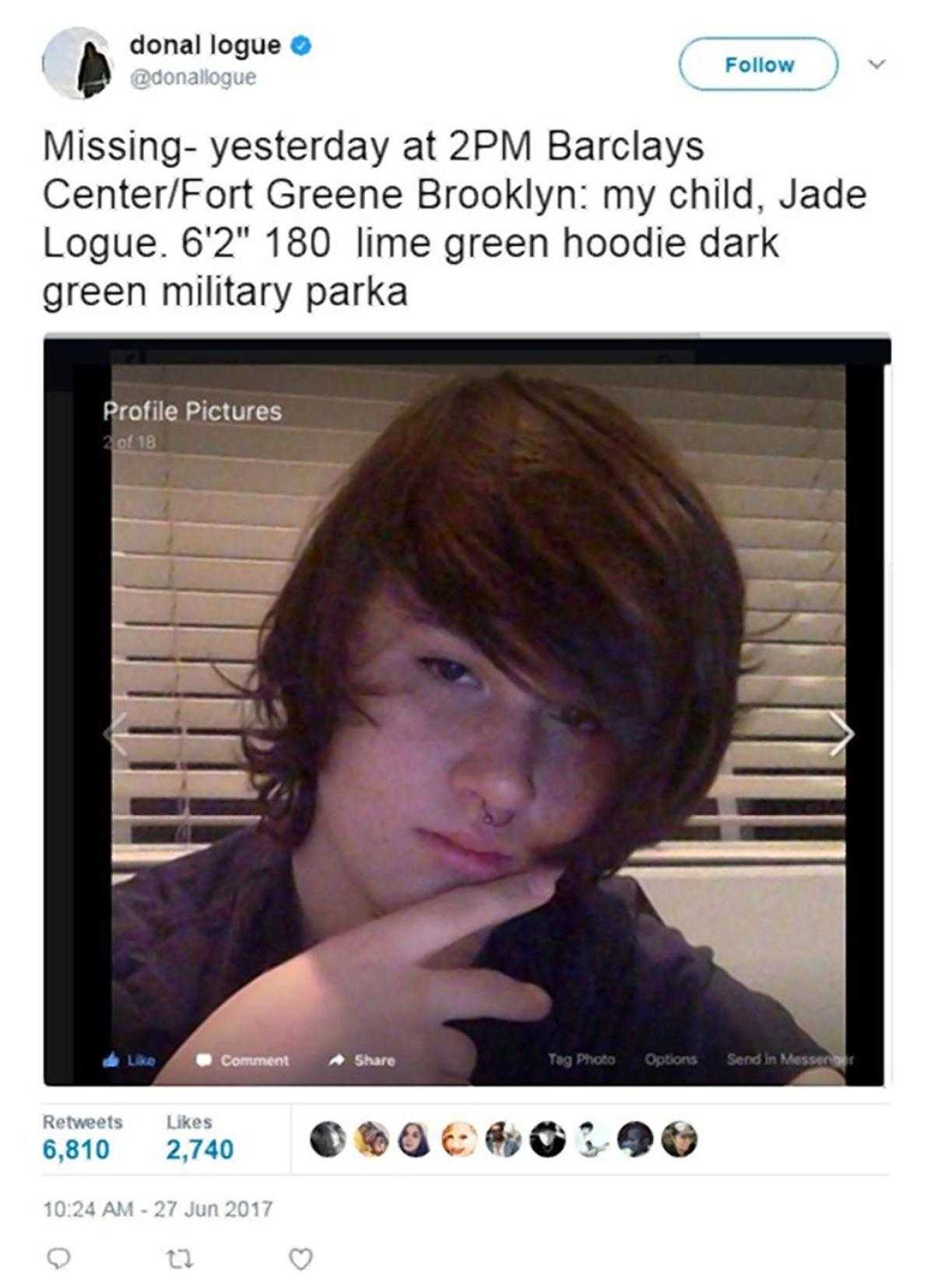 Jade is a transgender female, on April 16th of 2016 she came out as a female and changed her name from Argo to Jade on several social media sites. She was afraid of becoming a target after announcing who she was, and wrote the following on social media:


The Logue Family urges Jade to come home
Kasey Smith, Donal's ex-wife, also took to social media to spread awareness of her daughter's situation. She also spoke to the Daily News about the situation, sharing "We obviously hope she's OK," Jade's mother, actress Kasey Walker, told the Daily News Wednesday. "We hope she's safe, and we're making every attempt and effort. I can't say anything more right now, just that we pray she's OK and safe.
This is my child Jade Logue. She's been missing since Monday from the NY/Brooklyn area. Message me or @donallogue please. pic.twitter.com/eMndtfKpZj

— Kasey Smith (@kaseykaseysmith) June 29, 2017
Jade Logue. Beautiful, gentle, loving soul. Come home please baby. You are loved and missed. @donallogue pic.twitter.com/4RgaM36Y5J

— Kasey Smith (@kaseykaseysmith) June 30, 2017
How to help the search for Logue
Jade is taking medication to aide in the transition process but her mental state is stable and she is not of harm to herself. She was last seen wearing baseball cap, green hoodie, and an army style green jacket.
The police are urging you or anyone you know to call (800) 577-TIPS if you have information about Jade's whereabouts. Your call will be confidential and your help will be greatly appreciated.
If you have any information regarding Jade's disappearance, please contact Detective Frank Liuzzi at 718 636 6547

— donal logue (@donallogue) July 1, 2017