It's an exciting day for Harry Potter fans: Warner Bros. has unveiled the first look at the Fantastic Beasts And Where To Find Them sequel, and announced its title and release date.
The second of the anticipated five films in the Potter spin-off series will be called Fantastic Beasts: The Crimes Of Grindelwald. This title, of course, references Gellert Grindelwald, Durmstrang alum turned OG Dark Wizard, who was first sneakily introduced to audiences in the first Fantastic Beasts film and played by Johnny Depp.
Fantastic Beasts: The Crimes Of Grindelwald Plot Description
Read the sequel's official plot description here:
At the end of the first film, the powerful Dark wizard Gellert Grindelwald (Depp) was captured by MACUSA (Magical Congress of the United States of America), with the help of Newt Scamander (Redmayne). But, making good on his threat, Grindelwald escaped custody and has set about gathering followers, most unsuspecting of his true agenda: to raise pure-blood wizards up to rule over all non-magical beings. In an effort to thwart Grindelwald's plans, Albus Dumbledore (Law) enlists his former student Newt Scamander, who agrees to help, unaware of the dangers that lie ahead. Lines are drawn as love and loyalty are tested, even among the truest friends and family, in an increasingly divided wizarding world.
First Look At Fantastic Beasts Sequel
Now, before we get to the first look, I would like to say a few words:
Nitwit! Blubber! Oddment! Tweak!
Ha. Dumbledore jokes. Okay, but really, here's your first look, and yes, it includes Jude Law as the young version of everyone's favorite headmaster: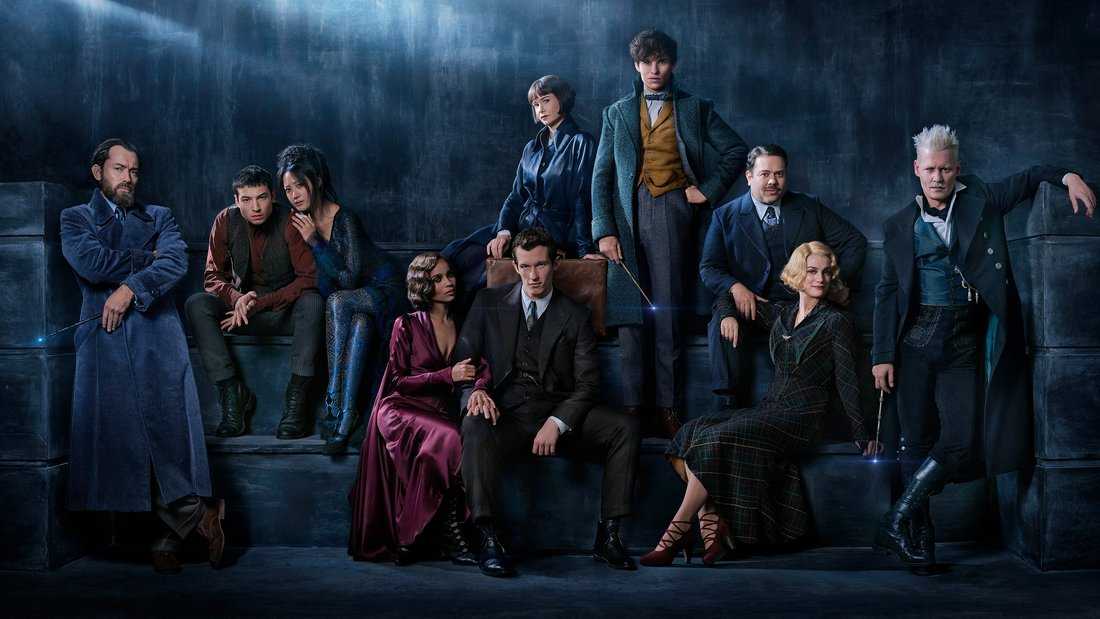 And here's the fancy, magical version:
In one year, return to the Wizarding World with Fantastic Beasts: The Crimes of Grindelwald. #MagicInProgress #FantasticBeasts pic.twitter.com/8aWj8xhGj5

— Fantastic Beasts (@FantasticBeasts) November 16, 2017
The Crimes Of Grindelwald Will Hit Theaters Next Fall
David Yates and J.K. Rowling will return to the franchise as director and screenwriter, respectively.
Fantastic Beasts: The Crimes of Grindelwald will be released on November 16, 2018.