While Batman V Superman was highly criticized for its lack of fun and shaky plot, one point viewers really seemed to enjoy about the movie was the first silver screen debut of the Justice League.
The introduction of the Justice League was short lived and nothing more than a series of short cameos, but DC Comics fans were very excited to see their favorite superhero team on the silver screen for the first time.
While the movie is set to release November 17, 2017, an early teaser trailer has arrived from San Diego Comic-Con, as filming for the DC Comics team up has officially begun. 
Check out the first official DC Comics Justice League trailer here:
At last, we finally get more than a cameo of Jason Momoa's Aquaman, Ezra Miller's Flash and Ray Fisher's Cyborg. 
Perhaps the most surprising aspect of the first Justice League trailer was getting to see Ray Fisher's Cyborg in full gear, as the cameo we saw of him in Batman V Superman did not show Cyborg in his true form.
Warner Bros.
Ben Affleck's Bruce Wayne is heavily featured in the trailer because he is the one who is putting together the entire Justice League. Ben Affleck, himself, is an executive producer on the film, as he will have some creative control with Zack Snyder for the new movie.
The trailer also seems to add some very early humor, as it has been suggested by Justice League set visitors that this movie will have a much lighter tone than the gloomy Batman V Superman debut.
As was seen in Batman V Superman, Bruce Wayne's  motivation for creating the Justice League is to prepare for the massive threat that he believes earth is about to face.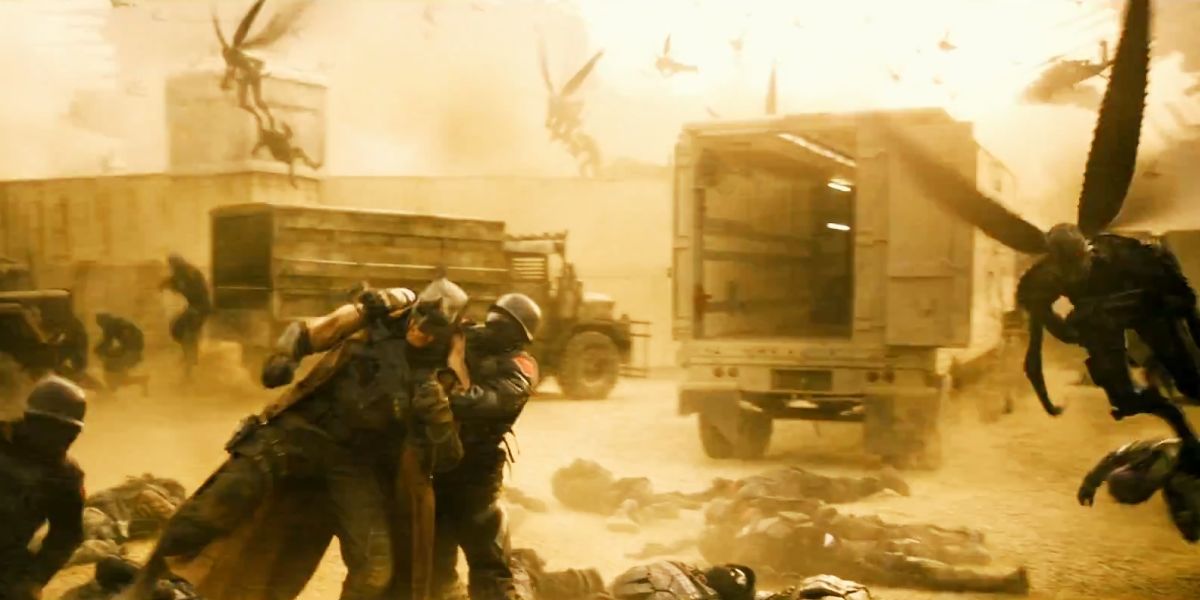 Warner Bros.
You can see Bruce Wayne experiencing this threat in a sort of dream sequence alternate reality, as he fights off para-demons and is warned from the time-traveling Flash about the threat Earth may soon face. 
While this is a very early and perhaps premature look at the Justice League movie, it seems the DC directors are making a deliberate change of pace for their next DCEU (DC Extended Universe) installment.
See Justice League in theaters November 17, 2017. Let us know in the comments if you're excited to see your DC heroes teamed up on the big screen!