Fishing is a competitive sport for some people but a way of relaxing for others. No matter how you enjoy fishing, you can't escape the fact that it is growing in popularity.
This is an outdoor pursuit that can combine camping, socializing, and getting back in touch with nature. Fishing has a special place in many people's hearts and this means that it has become a big part of pop culture in a number of different ways.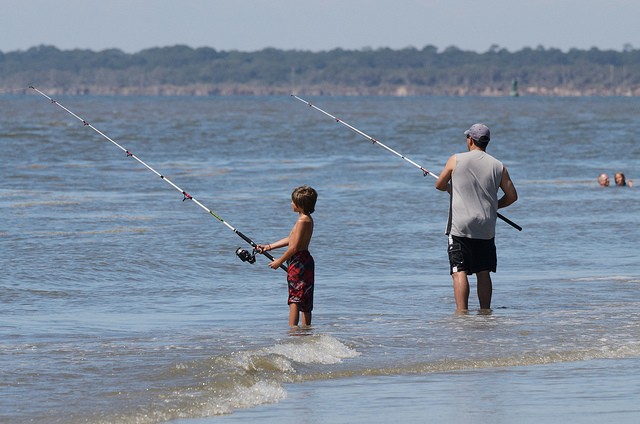 Popular Fishing Games
Of course, not everyone can head out on a fishing trip as often as they would like to. Therefore, it is no surprise to see that fishing games have become a popular way of enjoying the thrill of this activity at any time.
Perhaps the most realistic fishing game is Microsoft's The Strike. This game is based on real North American lakes and features genuine fish behavior. It also uses authentic fishing gear to add to the sensation of being out next to the water. Another game that involves the pleasure of fishing is the recently released Fishing Planet on PS4. As well as being entertaining, this game is said to help improve the gamer's angling skills.
There are also fishing themed slots such as the popular The Angler from Betsoft. This game doesn't require angling skills but it does offer big rewards and a fun setting on a lake. You can play it online, so you get to mix fishing and spinning some reels at a casino in Vegas setting while at home.
Movies about Fishing
Fishing has proved to a successful theme for movies over the years. Perhaps the most alluring is the Robert Redford directed A River Runs Through It. In this move, a love of fishing shines through. Brad Pitt learned how to fly-fish for real before landing a giant fish in one of the movie's highlights.
Another movie that features fishing is Ondine. This strange yet compelling Irish movie features Colin Farrell as a fisherman who catches a beautiful woman by accident. It is a modern fairy tale that tells us a charming story of the mythical sea creatures known as selkies.
Rather less successful was the comedy Gone Fishin'. Despite featuring Joe Pesci and Danny Glover, this movie proved that having fishing as a theme doesn't always guarantee success.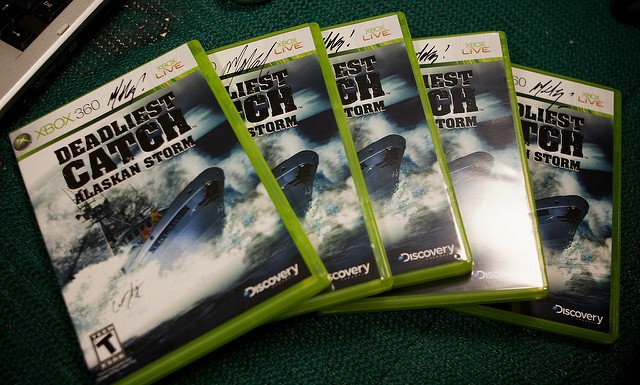 Fishing on Television
Probably the most popular of the competitive fishing shows in America is Bassmasters. This long-running series has been around since 1985. Hosted by Ray Scott, it continues to offer information and tips on fishing as well as showcasing some of the very best fishing lakes in America.
Deadliest Catch is another popular show that brings fishing to life, often in dramatic fashion. This documentary follows the trials and tribulations of the crew of a fishing fleet in the Bering Sea. At the time of writing, it is in its 13th series, having become a worldwide hit since stating out back in 2005. There is also a range of video games based on the series.
Another long-running TV show that has featured fishing in a more life-hearted way is The Simpsons. Homer Simpson is seen enjoying the sport in a number of episodes. The writers even managed to fit environmental concerns and fishing together in one episode. They won an Environmental Media Award for the episode in which Bart caught a three-eyed fish downstream from the nuclear power plant.
All of this means that regardless of how you enjoy fishing, you are sure to find a way of enjoying it without even getting your feet wet.