When discussing climate change, common key terms include rising water levels, coral bleaching, and the loss of local biodiversity. While in Washington DC, President Trump may not be feeling the impact of a changing climate when withdrawing from the Paris Climate Accord, the residents of Hawaii certainly are.
Hawaii has become the first state to pass legislation implementing parts of the Paris Climate Accord. Since President's Trump announcement last week stating he is pulling the United States from the Agreement, communities around the world are reeling in the face of possible consequences. The law will make it a necessity to document sea level rise and battle the rise of greenhouse gas emissions by setting strategies to reduce the emissions.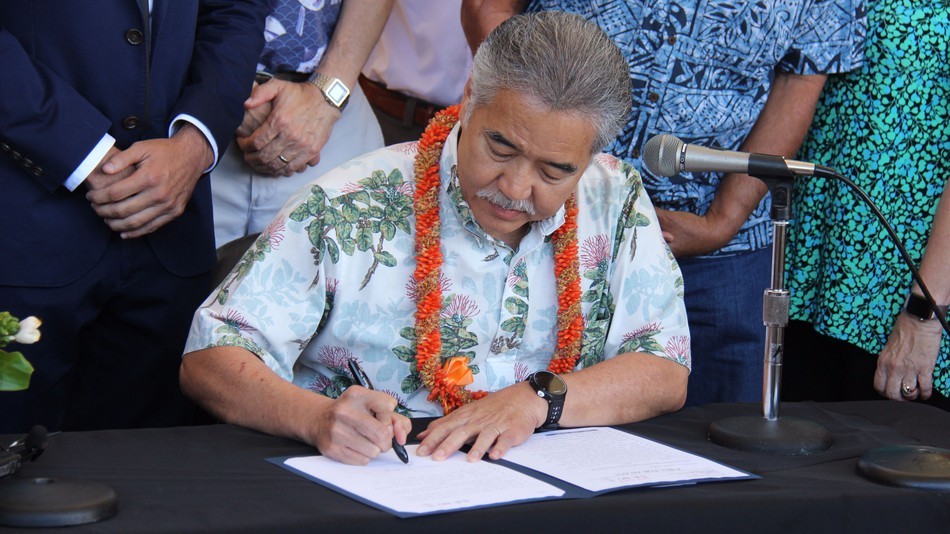 Gov. David Ige, who signed the law into action, said, "Hawaii is committed to environmental stewardship, and we look forward to working with other states to fight global climate change. Together, we can directly contribute to the global agenda of achieving a more resilient and sustainable island Earth." A bill was also passed that will reduce carbon emissions in the agricultural sector.
Trump, whose campaign ran on a solid belief that climate change is, in fact, fake and not affecting our planet, did not mention the words "climate change" once during his 35-minute speech. Withdrawing from this pact makes the United States one of three countries not involved. Nicaragua has not agreed because they feel the Paris Climate Accord does not go far enough in their regulations, and Syria has not joined because they are in the middle of a civil war.
While Hawaii may be the first state to actively pass proactive climate laws since Trump's announcement, at least a dozen states have signed pledges stating they will continue to reduce fossil fuel emissions. These states include California, Washington state, Virginia, Vermont, Oregon, Puerto Rico, Delaware, Massachusetts, Minnesota, Rhode Island, and New York.