Shortly after the release of her girl-power, pink-lipstick, turquoise-haired, in-your-face music video for "Sparks," Hilary Duff has released a video that is completely the opposite but no less captivating.
Everyone's favorite teen queen recorded an acoustic version of the song "Tattoo" from her new album, Breathe In. Breathe Out. Hilary recently tweeted a picture of herself and Ed Sheeran, who wrote the track, recording the song together.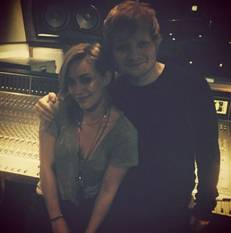 Sitting on her porch in a white blouse, no nail polish, with nothing but a mic and an acoustic guitar, Hilary seems closer than ever.
"It's a really heartfelt, honest song about getting burned and not feeling appreciated in a relationship, and the marks you get left with at the end," Hilary told Vulture. "I wanted to share a really stripped-down version of the song to give people an idea what the song is about."
Her expressions begin as the glowy, upbeat girl we know and love. As the song continues, you see her hands start to join the beat, and you can see how happy she is to be back into music. When the bridge hits, you can see her really feeling those lyrics all over again.
Everyone's dream best friend got hurt and I just want to hold her. Check it out for yourself.
Hilary says Breathe In. Breathe Out. is straight from her heart:
https://twitter.com/HilaryDuff/status/610656760706244608
The album has already reached #1 on iTunes, as screencapped and tweeted by Hilary herself.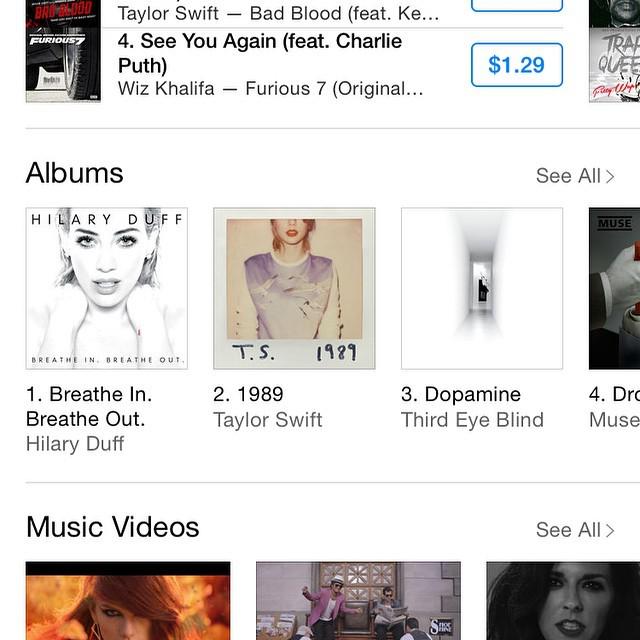 Stay tuned for PopWrapped's full review of Breathe In. Breathe Out.