It looks like Instagram has bought into the age-old adage; if you can't beat em, join em.
This week, Instagram released an all new feature for iOS and Android users that enables them to upload short videos or pictures to their story, which will disappear after 24 hours.
Sound familiar? If by familiar, you mean almost exactly like Snapchat's stories feature where people upload videos and pictures to their stories, then you're correct.
The new update for Instagram follows the same concept for users, allowing them up to 10 seconds of video, freedom to write or doodle on the picture or video  and the comfort of knowing the content will be erased after 24 hours of posting.
Not only does this new feature free users from worrying about going back and forth between the two apps, but the Instagram feature does seem to make things even easier for smartphone users.
The new addition can easily be found at the top of someone's Instagram feed. All the available stories can also be found along the top, with the top left of your screen having the button to add to your story.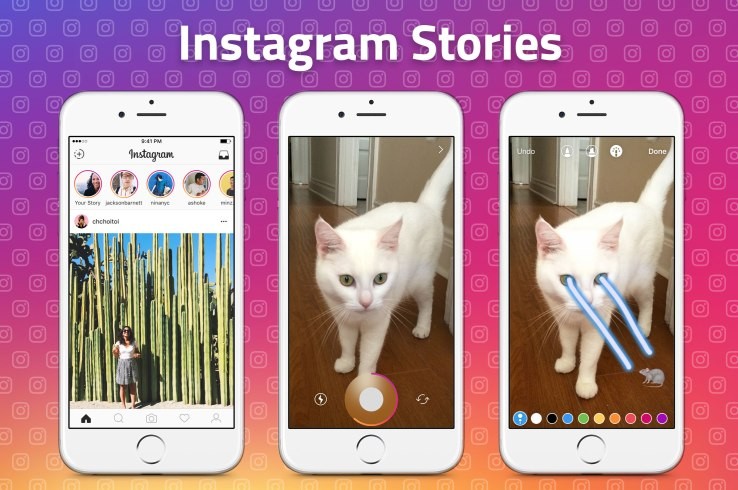 techcrunch.com
The feature allows easier navigation on drawing/editing for their stories, with three different types of pen styles and a varied pallet of colors available on the bottom. Sending messages to others from their stories is also made easier, with the words "Send Message" clearly on the bottom of the screen.
Just like on Snapchat, users can see who exactly has checked out their story. There hasn't been any confirmation if people get notifications if images are captured via screenshot from their story, Instagram's feature allows users the ability to block other people from viewing their story as well.
Snapchat does currently still have the advantage of all the filters that people love to use for their pictures as well as stories available for all users for whichever events may be going on in the world.
So which do you prefer? Snapchat's Stories or Instagram's? Let us know!