With pachinko parlors at seemingly every street corner alongside more familiar forms of gambling like poker, horse racing and the lottery, it's safe to say that Japan is no stranger to betting. Now, that's not to say America is any less familiar with the pastime filled with ups and downs, but the land of the rising sun takes it a step further when it comes to its comfort portraying the sport. Although we might have the famous Poker After Dark that pits well-known poker sharks against one another, Japan has a few anime that bring the intense nature of gambling to a whole new level.
A 229% surge in the online gambling industry over the last eight years represents an increase in casinos' cultural relevance in general, and with more and more gamers taking to online casinos every day, there is little wonder why casino roulette game is so popular in movies and television shows. One country that hasn't benefitted from this rise is Japan, where online gambling remains illegal, but despite this, its cultural nod to the drama of high-stakes roulette remains.
We're going to take a look at three anime shows, and how they've given the casino a presence in modern programming.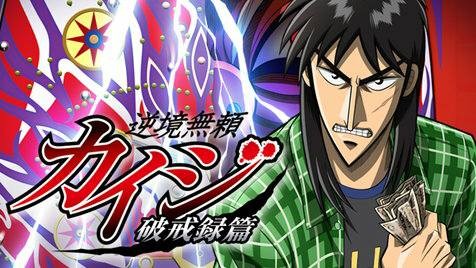 Kakegurui - Compulsive Gambler
Coming in as the most recent addition to gambling animes with its release in July, Kakegurui offers a more different take on the genre as it follows school kids rather than casino gamblers. That doesn't mean the show is any less hard-hitting as its protagonist, Yumeko Jabami, gambles not for financial profit but instead for the pure thrill of laying it all on the line. It's also worth noting that not only do the characters play traditional games such as poker, but also bet and compete in competitions, one of which has the competitors dancing, singing and guessing the birthdays of audience members watching the event.
With the first season completed after 12 episodes, a continuing manga run and a Netflix promise to show the anime outside of Japan by 2018, we should expect to see more of the show in the months to come. Just be sure to expect something a little bit different if you're used to watching professional poker on SportsCenter.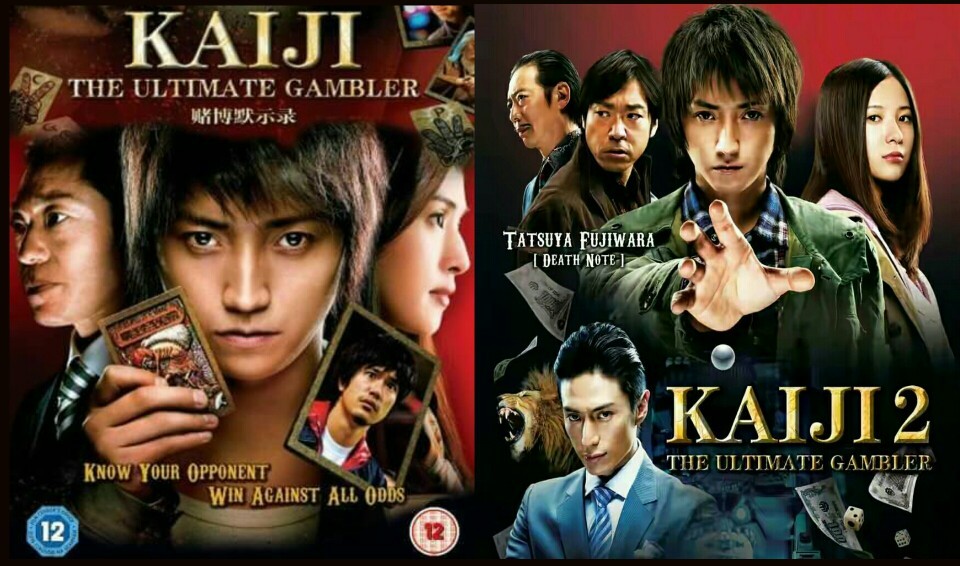 Tohai Densetsu Akagi: Yami ni Maiorita Tensei
While being closer to the gambling we know, Akagi is a manga turned anime that focuses on a prodigy that takes on the yakuza in a game of mahjong at the age of 13 and then disappears for six years. In his early showing, Akagi gambles well enough to be known as somewhat of a legend and has many looking to play him when he is 19 years old.
This is a show that's a bit more mature than the first title as it does feature more intense situations and higher-stakes betting, but it's still far more tame than the last entry on the list. Keep in mind that each of these shows all portray gambling as a sport of chance and is something to be respected and played responsibly.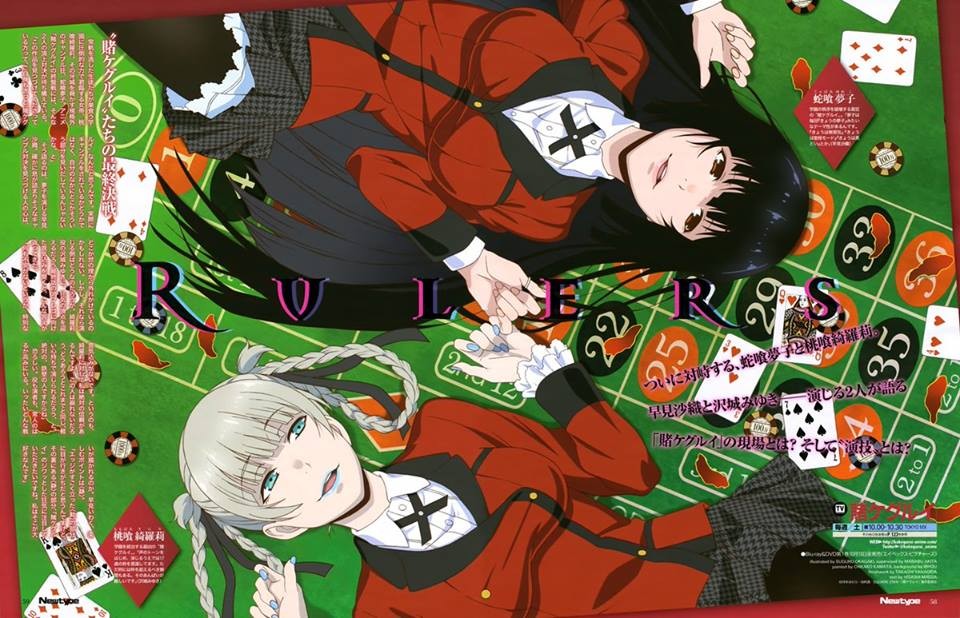 Kaiji
Beginning as a manga by the same artist as Akagi, Kaiji focuses on a man who seems to always be down on his luck. The main character is a big departure from Akagi as he makes bad decision after the next until he finally ends up in the spotlight playing a myriad games for not only money but on a few occasions for his life.
It's a hardcore thrill ride, but one that shows just how much thought and drama goes into a gambling anime. The show's whole run showcases Kaiji working his way through tough times with the help of a little luck and a lot of courage and does the best job out of the three animes showing how intense gambling can really be. Japan loves the anime so much that the Tokyo Broadcasting System is running a TV show that gives contestants the chance to win money by competing in some of the challenges that took place in the show.
Maybe in the future, America will take note of the success of these shows and release a cartoon that sheds light on the life of a popular gambler. If not we can still be sure that Japan will continue to produce the goods - that, you can bet on.