During an emotional Survivor: Game Changers last week, contestant Zeke Smith was outed as transgender by fellow contestant Jeff Varner. The episode, which was filmed 10 months ago, is causing wide spread repercussions for Varner who was fired from his job this week.
The Allen Tate Real Estate company in North Carolina commented that their "fundamental beliefs led us to end our relationship with Mr. Varner, a real estate agent who had become affiliated with our firm just 17 days earlier." The company was quick to disassociate themselves with Warner, who said that he found out he was fired by not having access to his accounts. Warner is also a former news anchor for CBS, the network that hosts Survivor.

Warner, who is a gay man, outed Smith as transgender in a last ditch effort as he faced elimination. Fellow competitors were disgusted at the invasion of Smith's privacy. Most of the outrage stemmed from the fact that Warner stated Smith was deceiving other competitors, shedding light on the stereotype that transgender individuals are deceptive.

Warner has issued an apology in a tweet, reassuring his followers that he understands "outing someone is assault." Still, the ramifications have caught up to him as he was fired in "an ugly, knee-jerk reaction kind of way." He continued on how "it was an ugly day. My former boss told me that I was in a news story they wanted nothing to with.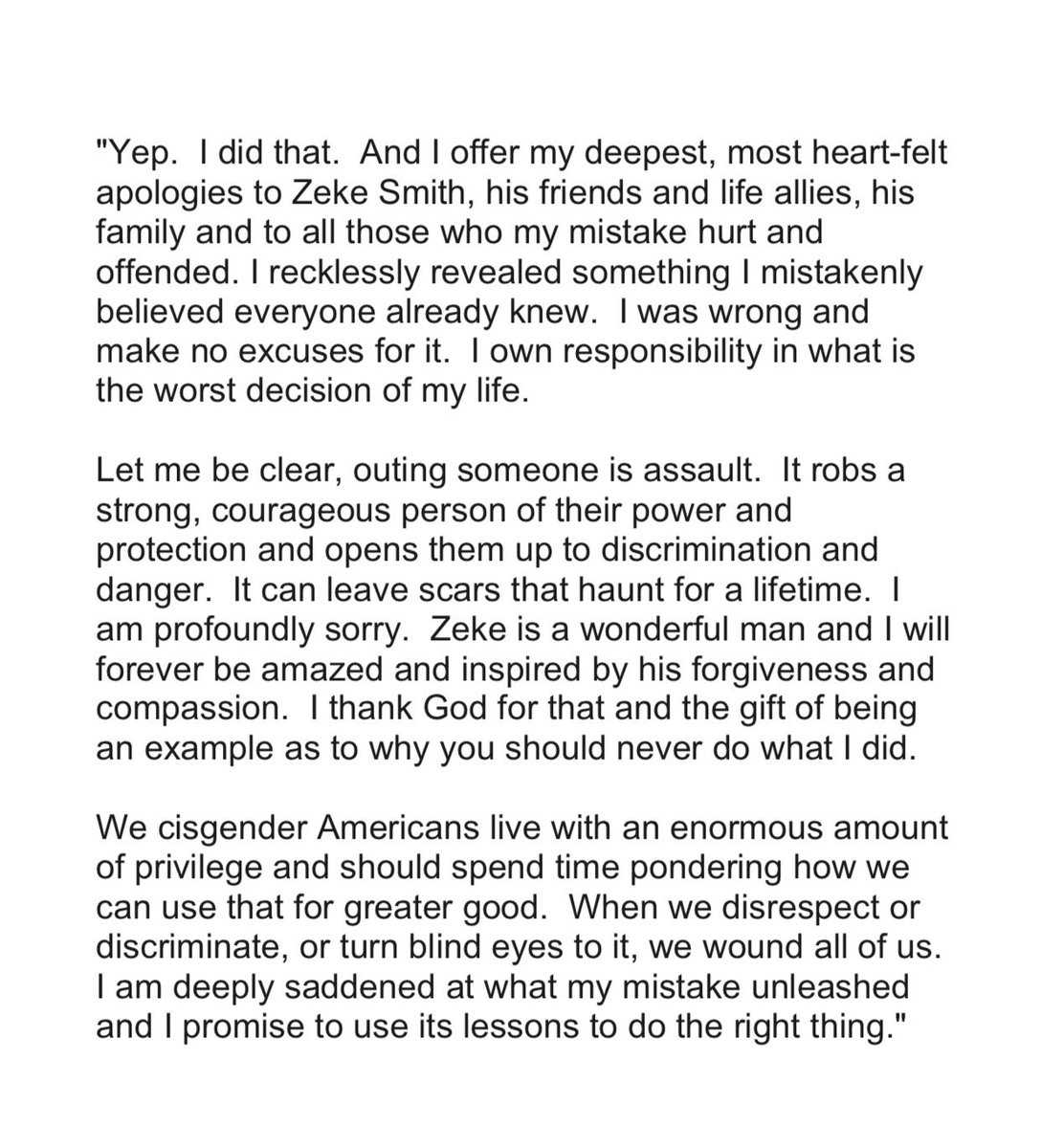 As Survivor approaches its 500th episode, the show was hurtled back into the cultural spotlight with this transgression. Many reached out to CBS to express their anger that they even let the show air after it was shot back in the summer of 2016. Regardless of CBS's decision to broadcast this precarious moment to millions of viewers, Smith hopes to be remembered as "Zeke the Survivor player" and not "the trans Survivor player."