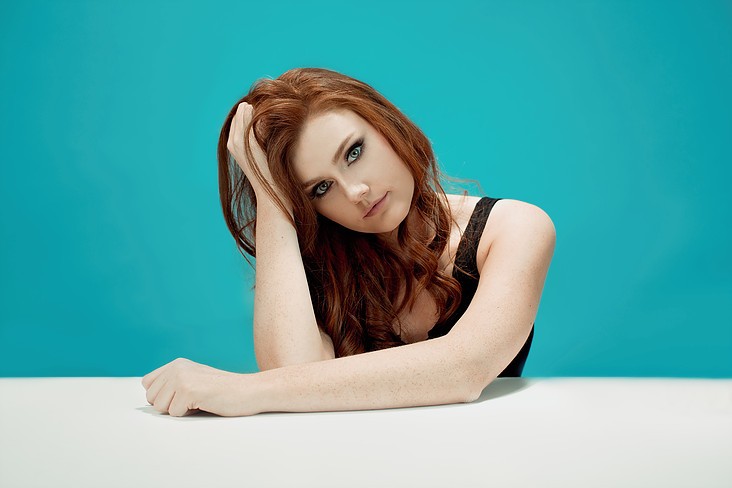 Maddy Newton
Inspired by Taylor Swift, Shania Twain, Miley Cyrus and Hilary Duff, all of whom over the years have proven time and time again that women can be just as successful as men in the music industry, Maddy Newton is determined to join their ranks.
Having already opened for acts including JoJo and A Great Big World, Maddy is no stranger to performing to big crowds. With the release of her new single, she's sure to find herself playing to even more in the coming months.
T
hey say dreams start to come true when you're young and for Maddy, such a saying holds great significance. Aged 13, she wrote her first structured song and, as a result of maintaining a busy schedule of writing and recording sessions, she finished her studies online to allow her to focus her time and attention on her passion. It was a move that has paid dividends and looks set to do so for the foreseeable future.
Thanks to her ability to blend pop hooks with emotive and passionate lyrics in the style of Ed Sheeran, Maddy has already earned herself a considerable following and she has often spoken out about her desire to be a good role model for her fans saying:
It's taken me a long time to be confident in myself and my opinion. I love what I do, and want to put music out there that encourages people to embrace what's quirky about them. I hope I can be someone positive they can relate to.
Her new single,  "Kiss You Yesterday" is available this Friday and is a romantic little number with a toe-tapping rhythm. PopWrapped is delighted to premiere its video, which you can check out below.
For more information on Maddy Newton, visit her website, give her page a like on Facebook, subscribe to her YouTube channel or follow her on Twitter and Instagram.