Guardians Of The Galaxy Ride Headed To Disney World
Last summer at its annual D23 Expo, Disney announced a large Marvel attraction would be coming to the Orlando theme park. This weekend, it confirmed that the ride will be a Guardians Of The Galaxy roller coaster.
The official announcement was made at the 2018 D23 Expo Japan, accompanied with a preview, and followed by a post on the Disney Parks blog, which described the ride in greater detail:
We're going big. This one-of-a-kind family attraction will be one of the world's longest enclosed roller coasters when it's added to Future World at Epcot. It'll feature a unique story currently being created by Walt Disney Imagineering and include a new innovative ride system that's guaranteed to 'wow' guests.
The attraction will be found in EPCOT's Universe of Energy pavilion, which once housed Ellen's Energy Adventure starring Ellen DeGeneres, and which will be repurposed to accommodate the ride. It's expected to open in 2021 in honor of Disney World's 50th anniversary.
Guardians Coaster Concept Art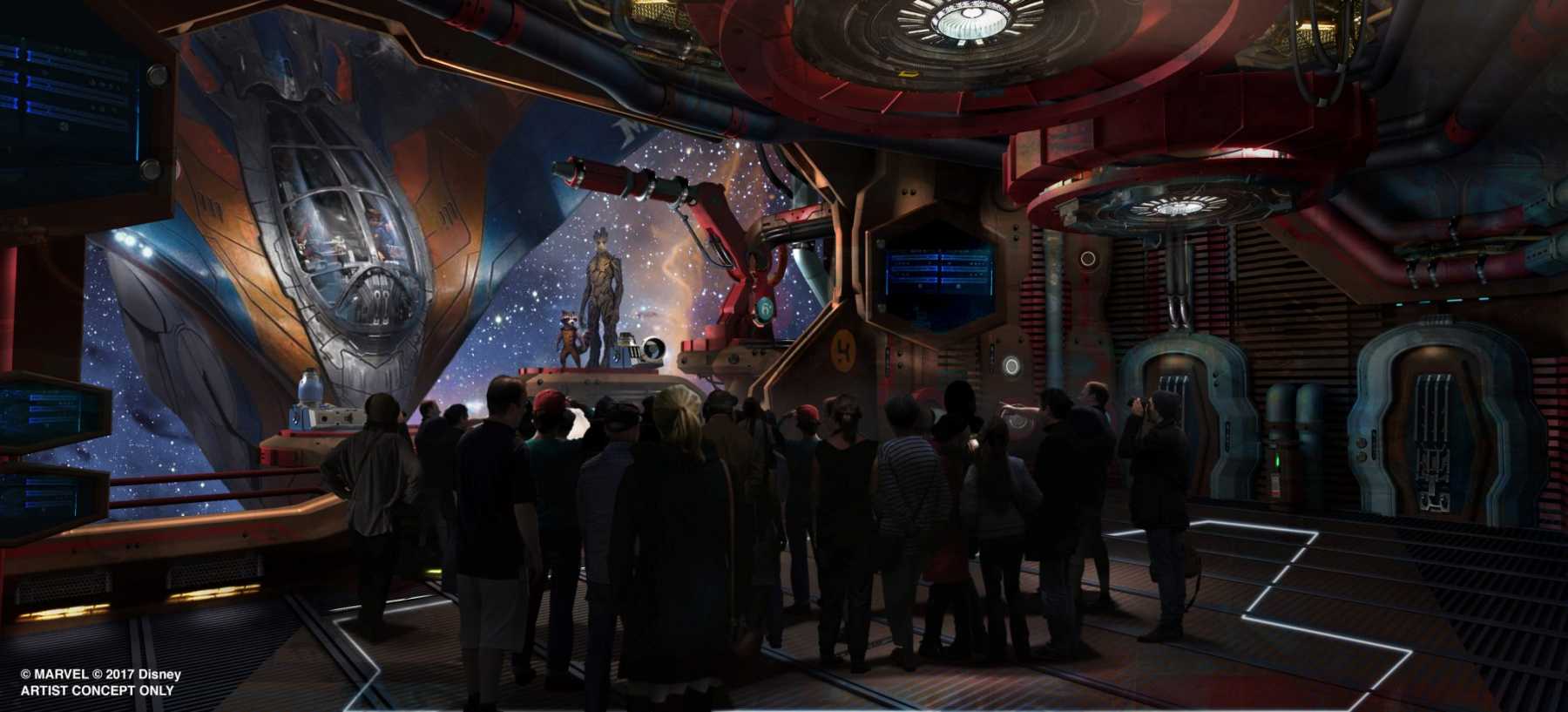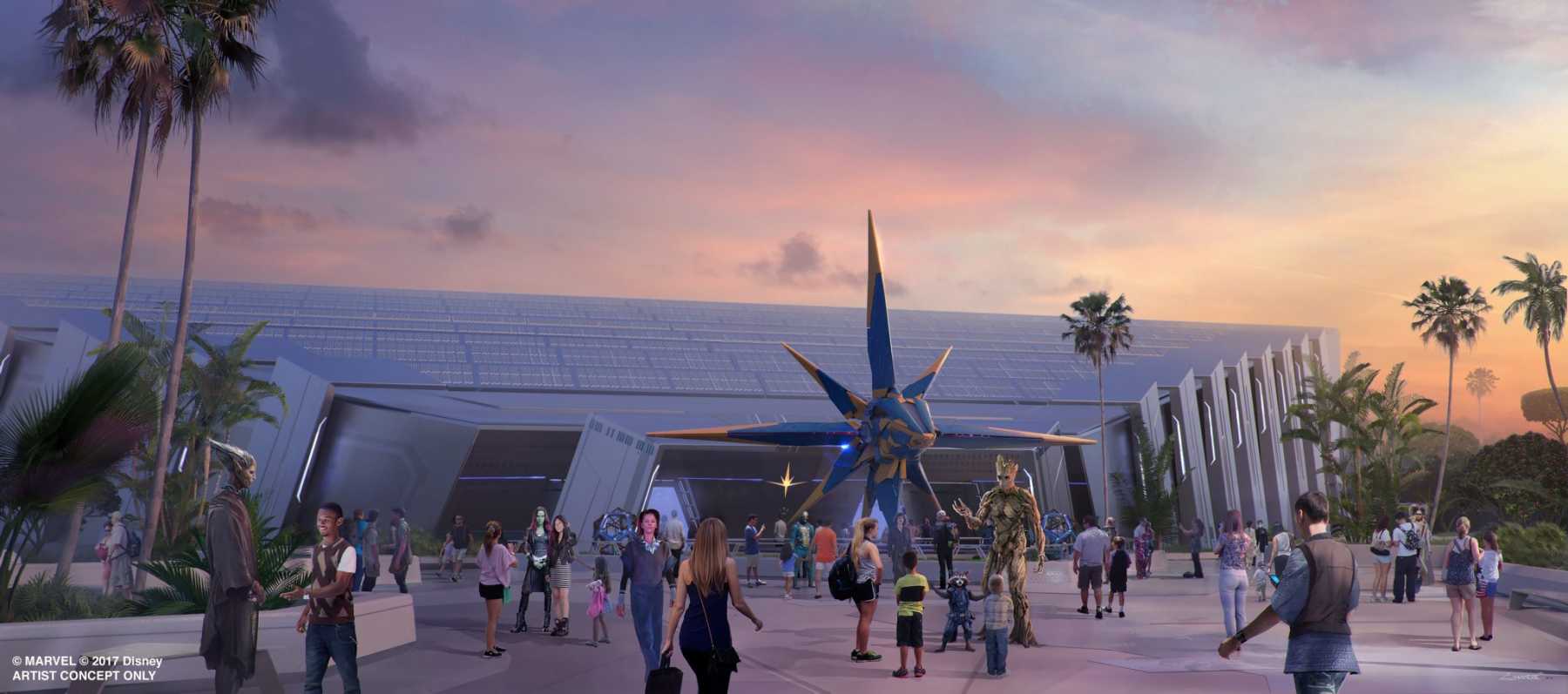 Even More Marvel Upgrades
D23 Expo Japan also revealed that a Marvel upgrade would also be coming to Disneyland Paris, superficially Rock 'n' Roller Coaster. The ride will do away with the classic Aerosmith storyline and instead include characters from the Iron Man and Avengers films.