Updated: July 25, 2017
Microsoft Paint, the image editing software program that has been around since 1985, is nearing the end of its lifespan. The program was first released as part of Windows 1.0, with Microsoft offering continuous updates ever since. While the program only offers a few features, it remained popular among Microsoft users. Sure, your boss uses it to insert badly drawn graphic-art into their PowerPoint presentations, but that is part of the software's innate charm.
Microsoft Paint Discontinued With The Windows 10 Fall Creators Update
This will all change with the release of the Windows 10 Fall Creators Update. Microsoft has designated Paint as a "deprecated feature." These types of features leave "active development and might be removed in future releases." This means that the era of poorly edited images is soon coming to an end.
Microsoft seems to be putting more of their focus on Paint 3D, their 3D imaging program released with Windows 10 Creators Update in April. The program is nothing like Paint, sharing very few features. Paint 3D allows users to create 3D images from photos or other drawings. Much like Paint is a stripped down image editing program, Paint 3D is a stripped down 3D image creation program.
Microsoft Paint joins other programs like Outlook Express, Reader app, and Reading list; all of which are scheduled for removal in the near future.
Paint has been around since the very beginning, first released with Windows 1.0. The program was notoriously limited. It couldn't even save JPEGs until 1998. Still, it remained a popular feature. The most recent update came with Windows 7, improving and expanding on its editing capabilities. Despite the relative success of that update, the program is slated for removal sometime in the near future. An exact date has yet to be set, so you still have some time to create fantastically cheesy digital art.
Update: Fan Support Saves Microsoft Paint!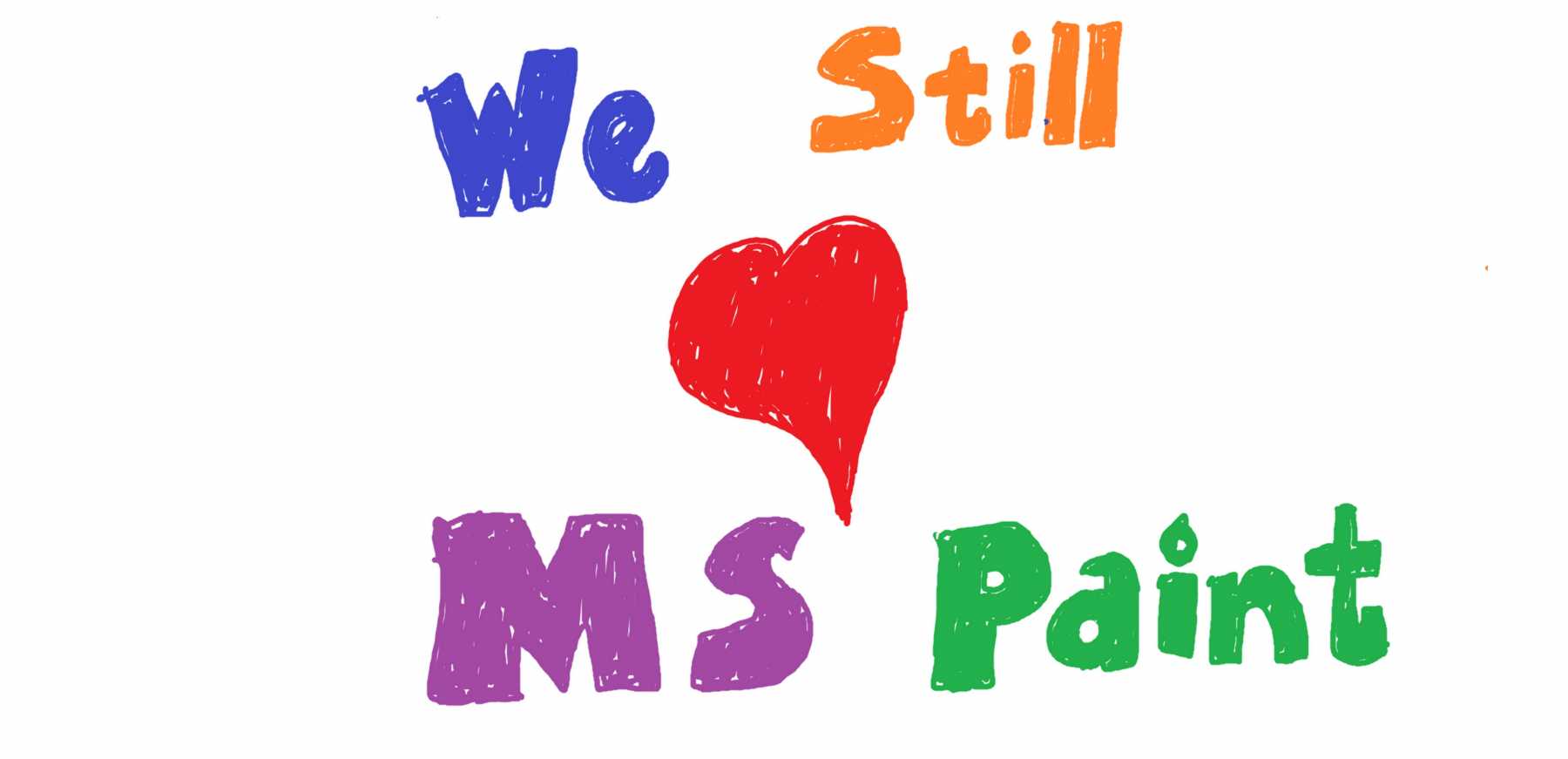 Sometimes the internet comes together to do really amazing things, like saving beloved television shows, performing silly stunts for charity, and giving your favourite way to make a bad meme new life. After an outpouring of support from fans across the globe, Microsoft has decided not to scrap the image editing software after all.
Microsoft released a blog post responding to disheartened fans, assuring them that "MS Paint is here to stay." General manager of the 3D for Everyone initiative Megan Saunders went on to say that was "amazing to see so much love for our trusty old app."
The program is still slated for removal from upcoming Windows upgrades. However, they are putting it up on the Windows App Store for free. Most users can still download the program and use it as before. Unfortunately (or fortunately, depending on how frequent you have to sit through Power Point presentations), it is unlikely that the app will be available on work or enterprise devices, as most administrators prevent employees from downloading programs from the app store.
Still, it's nice to see that when we all come together, we can do something good, even if it is just for nostalgia's sake.