First, humankind wanted the moon. Then came Mars, which we have yet to conquer, and now NASA is setting aim towards the sun. In the summer of 2018, NASA will launch a probe to orbit the sun.
The probe first called the Solar Probe Plus has been renamed as the Parker Solar Probe. Eugene Parker is an astrophysicist who has been an instrumental part of solar science. Back in 1958 he published a paper predicting the existence of solar winds. Initially this paper was rejected but later saved by a colleague. Thomas Zurbuchen, associate administrator for the agency's Science Mission Directorate in Washington, told CNN "this is the first time NASA has named a spacecraft for a living individual."

The probe will contain a chip which will hold photos of Parker and his revolutionary solar wind paper, and will also carry Parker's message to the sun, a plate inscribed with what words Parker wishes to include.
Although the sun's outer atmosphere dips below 3.5 million degrees, no human will ever be able to make the trip. Even wearing a 5-inch coat of carbon-composite solar shields, these temperatures are too hot and the probe will have to hover from a far distance. Still this distance will be as close as NASA has ventured towards our star, and will help answer a large handful of questions we have not been able to address.
Scientists hope to gather information on what exactly creates solar flares and how the outer atmosphere is hotter than the core. This is described as the equivalent as water running uphill and has baffled the scientific community for years.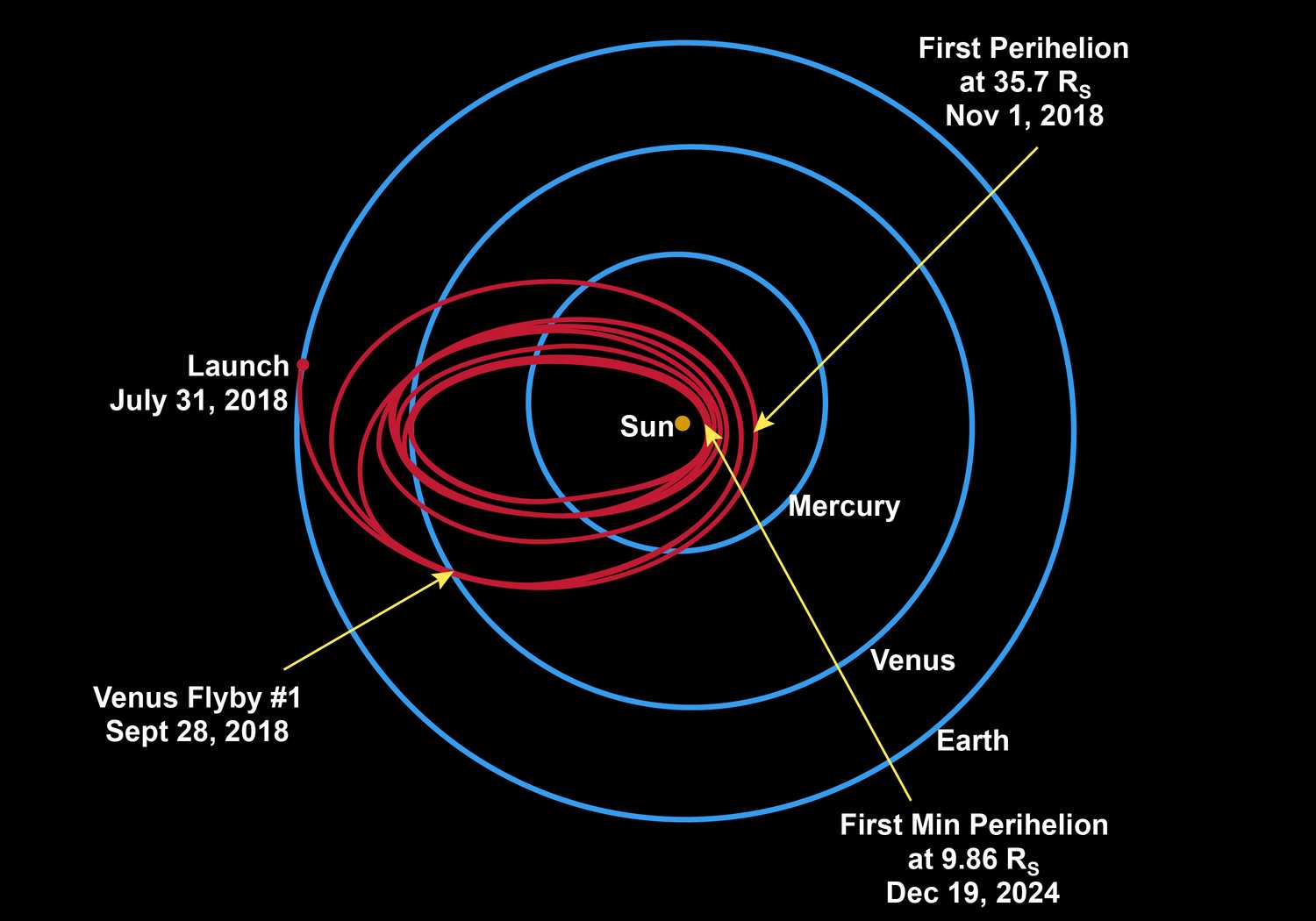 Making 24 orbits around the sun and eventually flying straight into the star, at the time of impact with the sun the probe will be flying 450,000 miles per hour. Even though the probe will never actually touch the sun, we are getting 7 times closer than any previous mission.
But of course, what space exploration comes without competition. The European Space Agency has announced they also have a plan to launch a probe in October of 2018, headed straight for the sun.