This is real. This is Love. This Is Us.
The new year is fast upon us, and, as many people start to make promises and resolutions for 2017, you may be thinking to yourself, 'Hey, maybe I shouldn't keep adding TV shows to my must watch list.' But I've got 5 SPOILER FREE reasons why you need to put NBC's This Is Us on your binge-watch IMMEDIATELY list.
1. It's got an incredible story line
This Is Us follows the story of the Pearson family. We quickly learn that the Pearsons aren't your ordinary family; the show follows the story of Jack and Rebecca and the Big Three, fraternal twins Kevin and Kate and their adopted brother Randall. Episodes go back and forth from the triplets' (yes, they're considered triplets -- that's a long spoiler-full explanation!) young lives with their parents and their adult lives, as they try to figure out this weird mess that we call life.
The jump between past and present shows parallels and lessons the triplets learn as their parents had learned in the past. The characters are far from perfect -- they've all got their own bunch of personal issues to deal with -- but they're real, which deserves its own category for why you need to watch it.
2. It's realistic
The tagline is simple: "This is real. This is love. This is life."
As cool as science fiction and fantasy story lines can be, there's just something appealing about everyday people trying to get through real struggles. These triplets and their family might not be facing the nuclear apocalypse or a deadly dragon, but figuring out who you are and discovering things that can turn that on its head can make you feel like you're facing a dragon with a toothpick.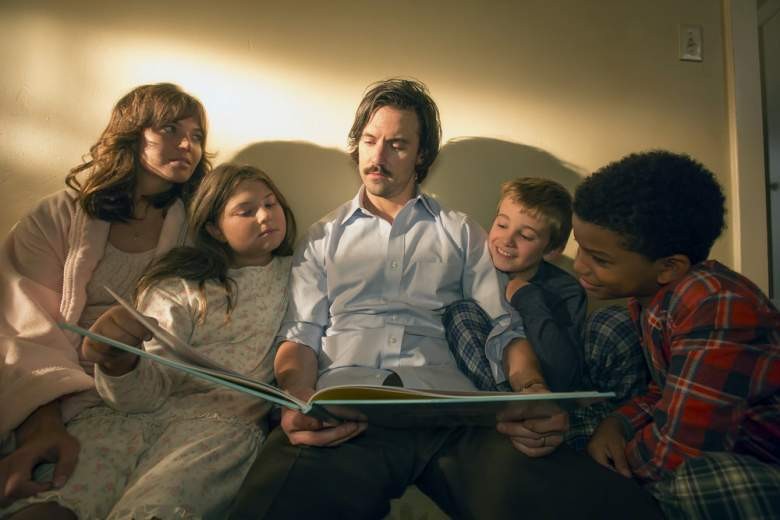 NBC
3. The cast is incredible
There's a good chance you've heard of some of these actors in this TV show. You've got Mandy Moore (A Walk to Remember) and Milo Ventimiglia (Gilmore Girls, Heroes) as Rebecca and Jack Pearson. The Big Three's Kevin, Kate and Randall are, respectively, played by Justin Hartley (Smallville), Chrissy Metz (American Horror Story) and Sterling K. Brown (The People v. O.J Simpson).
With this many lead characters, I honestly got worried that there'd be too much going on and the dynamics with the characters would make you miss some of the message or the story. But the cast does an incredible job of making you relate to the story and their characters with each developing episode. The different relationships and chemistry between the characters is impressive. You feel their struggles and can get easily invested in any of the characters' lives. They even do an after-show where they talk about the episodes!
4. It's already award-worthy
Although the show only debuted in Fall 2016, it has already received critics' approval.
It won an award from the American Film Institute for Top 10 Television Programs. This Is Us also has quite a few big nominations. It is nominated for Best Drama Series from the Critics' Choice Television Awards, Best New Series from the Writers Guild of America and Best Television Series - Drama for the 2017 Golden Globes.
The cast has also earned a few big nominations. Brown has been nominated for Outstanding Performance by a Male Actor in a Drama Series from the Screen Actor Guild while Moore and Metz have both been nominated by the Golden Globes for their roles.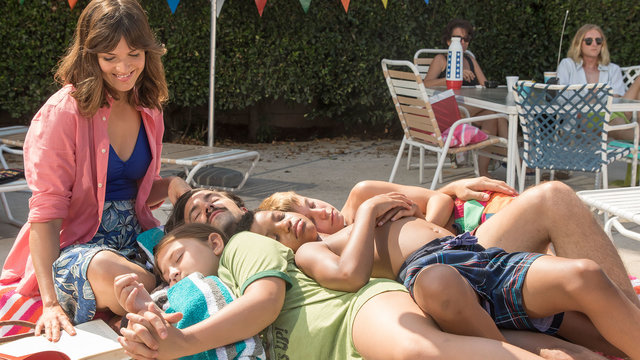 NBC
5. It's really easy to catch up!
The first half of the season is only 10 episodes! Check your TV provider to see if you can watch it on demand. I know Xfinity has all 10 episodes available for you to watch. The show generally runs about 45 mins to an hour, depending on commercials. The show's pacing makes the time honestly fly by as you follow the story.
If all these reasons don't sell you, check out the trailer here!
This Is Us airs on Tuesdays at 9/8c. The show returns on January 10th!
So what are you waiting for? Give the show a shot, catch up and find out just what all the hype is about!