Art Direction is one those categories often overlooked by audiences at the Academy Awards who just want to know the big winners. Production design, however, is an important element of the film making process. Grand sets, detailed props, and accurate costumes help maintain the illusion of a film, whereas bad production design can ruin the audience's suspension of disbelief. The Art Directors Guild honors production designers in film and television with the Excellence in Production Design Awards. Nominees for the 20th annual Awards have been announced, with the complete list found on Deadline.
Awards for feature films are split into three categories: period, fantasy, and contemporary. Television awards are divided further into eight categories by both length and production type (i.e. single-camera or multi-camera). Winners will be announced at the end of the month during a ceremony at the Beverly Hilton Hotel hosted by Owen Benjamin. The Art Directors Guild will also give several special honors during the ceremony. Writer-Director David O. Russell (Joy, Silver Linings Playbook) joins the likes of Martin Scorsese, Steven Spielberg, George Lucas, and many others who have been awarded the Cinematic Imagery Award for a body of work that "has richly enhanced the visual aspects of the movie-going experience." Robert Osborne, host of Turner Classic Movies, will be awarded the newly-created William Cameron Menzies Award for his 35 years as a critic and film historian. Scenic Artist Bill Anderson, Matte Artist Harrison Ellenshaw, Set Designer William J. Newmon II, and Production Designer Patrizia von Brandenstein will be honored with Lifetime Achievement Awards.
Let's take a look at some of the nominees for the feature film awards and make our predictions for the winners. Be sure to look of the list of nominees and tweet us your picks with #ADGawards!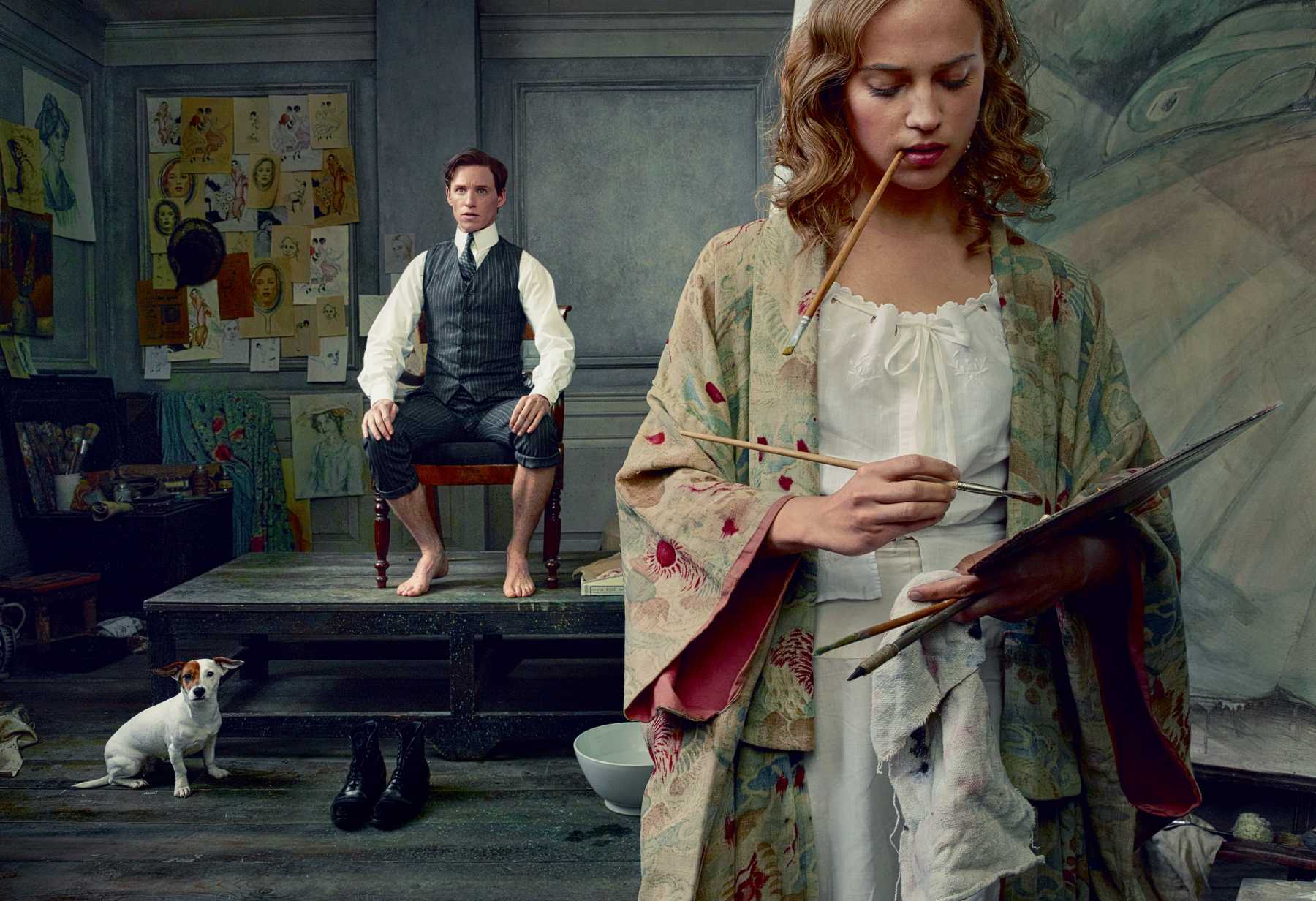 Vogue
I haven't seen all the films nominated for the Period Film category, but there has been lots of award buzz for The Danish Girl. Several critics, including Alicia Malone, have said that "every frame looks like a painting." While this is also due in part to work of the director and cinematographer, the production designer is responsible for the sets and costumes that create the style of a painting. Eve Stewart has previously been nominated in this category for Les Misérables and won for The King's Speech in 2011.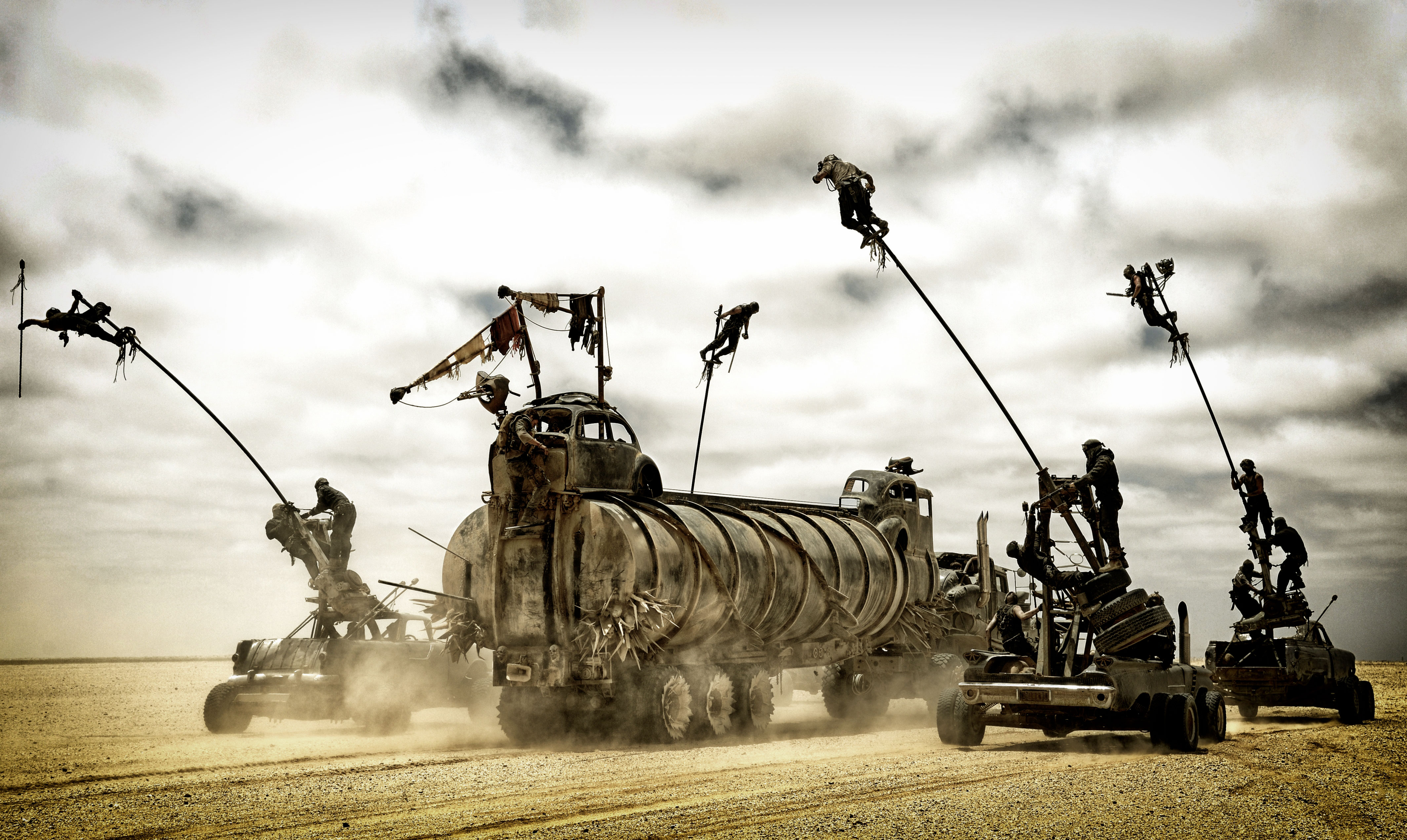 Collider
The Fantasy Film category is perhaps the most tough choice this year. Jurassic World and Star Wars: The Force Awakens both have gigantic set pieces and amazing props. Tomorrowland is chock full of interesting and original props and gadgets; however, with the poor reception of the film, Disney is more likely to push for a win from Star Wars or Cinderella. In fact, Tomorrowland is not even listed on Disney's For Your Consideration awards campaign website. Mad Max: Fury Road has also received significant awards attention, named best picture by several industry groups. Although Colin Gibson does not have as many big blockbuster credits as Ed Verreaux (Jurassic World) or Rick Carter (Star Wars: The Force Awakens), Fury Road is a visual spectacle. Gibson has already won many critic awards for his production design and art direction on Mad Max: Fury Road. My vote goes to Fury Road, but I think Star Wars has the potential for an upset.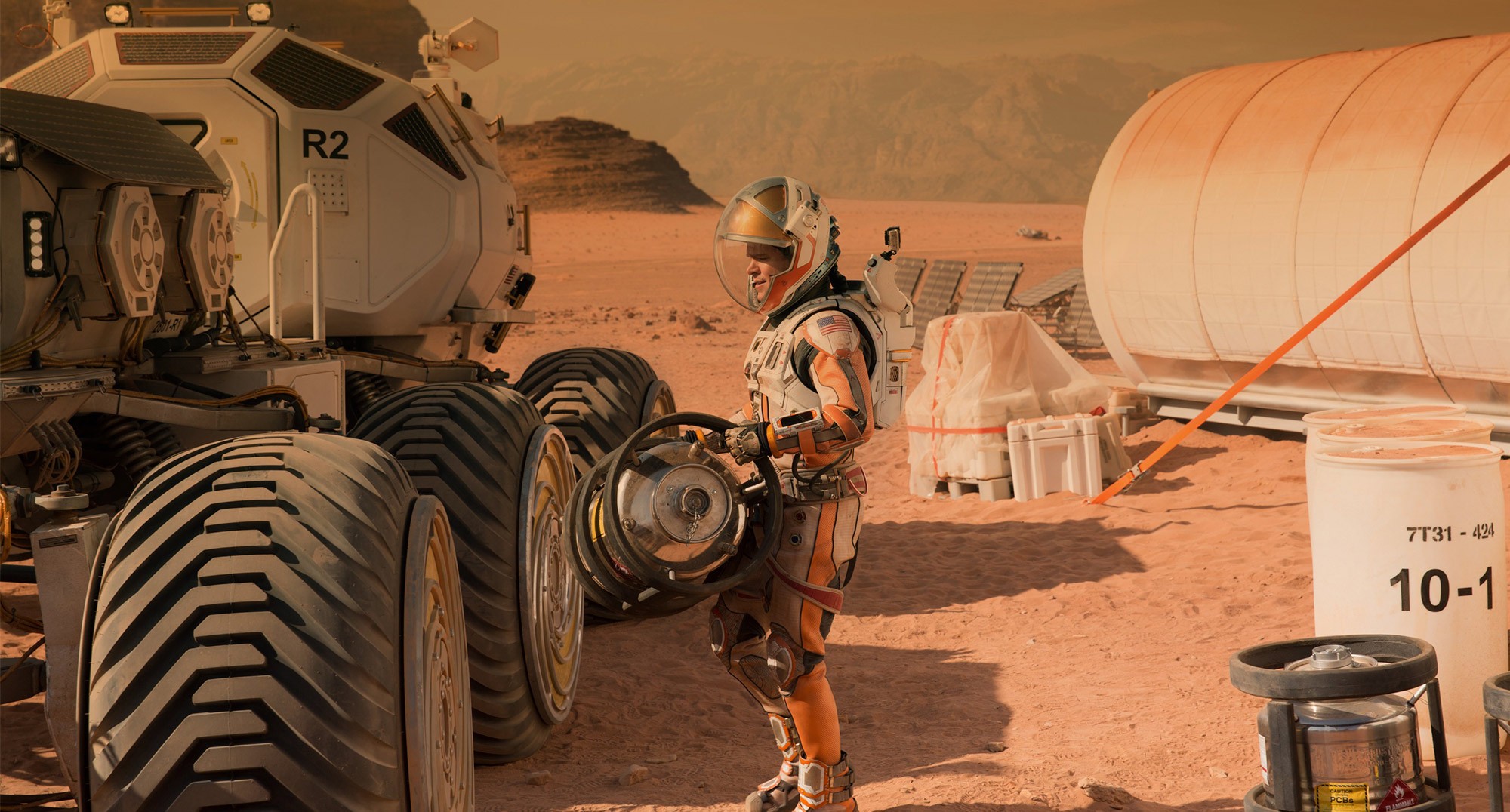 20th Century Fox
Some might find the Contemporary category a difficult choice as well, but, for me, there is no doubt that it will be Arthur Max for The Martian. The movie, itself, is amazing, and the sets are no less. Max put in effort to get accurate information from NASA and JPL, even using technical drawings to create a working Mars Pathfinder replica that was operated like the original. Unlike most science fiction films, Arthur Max and Ridley Scott tried to "stay close to practical reality and the cutting edge of the near future thinking of interplanetary missions." Arthur Max's full interview on the production design of The Martian is available to watch online.
Now that you've heard our thoughts, how do your picks compare? Tweet us or comment your selections below!