Arguably one of the most iconic Christmas movies, A Christmas Story has delighted fans since the 80's, so it's understandable that it'd be a good live adaptation for Fox this holiday season. After the success of Grease Live! a few years back, we know Fox has the capabilities to pull it off, and the show featured some big names like Maya Rudolph and Matthew Broderick.
Surprise! There's music!
But what some viewers were surprised to find out was that this wasn't just a live adaptation of the movie, it was a live adaptation of the short-run 2012 Broadway show, with music and lyrics by Dear Evan Hansen and La La Land's award-winning duo Benj Pasek and Justin Paul. The musical aspect of this new adaptation was not communicated well (or at all) in the various commercials and promos, so I can understand why people weren't thrilled with this, even if they came to not mind it. Because of this, the production received a lot of negative reviews from viewers on social media.
But aside from this little miscommunication, A Christmas Story Live! was overall not too bad. The kid who played Ralph, Andy Walken, was adorable and talented and completely mastered Ralph's habit of talking quickly when he was excited. In fact, all the kids in this show were great, expertly taking on any dance number thrown at them and never overacting. Sure, some lines from the kids were a bit stiff, but it was never intolerable, and there was rarely long dialogue-heavy scenes anyway. All the adults' performances were great. Having Matthew Broderick play the adult Ralph and narrator was endearing, as was Maya Rudolph's role as the mother (though her singing wasn't the best, and I'd have liked to see more of her comedic side), and Chris Diamantopoulos' role as the father (his song was very amusing!). Ana Gasteyer played Schwartz's mother, and her special song written just for this live adaptation was great. Jane Krakowski played the teacher, and as a Broadway vet, her number was one of the best.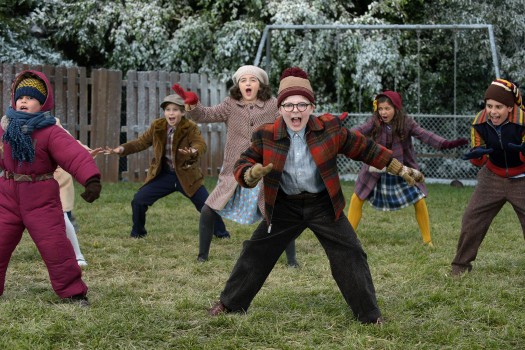 It's a feat and they pulled it off
The production value was amazing. Flawless set transitions, wonderful camera movements, and strong choreography. And it was all done live, so you have to appreciate all the hard work that went into that. I love musicals so I didn't mind the music in the show, and though none of the songs are stuck in my head, they were all performed well. Good singing, good dancing, and good costumes. However, some numbers happened right in the scene in typical musical style, but some songs were more dream sequence-esque and took place on a glitzier stage, and these songs, though more entertaining, took away from the small-town Christmas vibe.
One aspect of A Christmas Story Live! that I really loved was all the behind the scenes facts and peeks we got. Before every commercial break we got a little tidbit of info and during the credits we also saw a few more shots. I love seeing this stuff for regular productions, but even more so for big live productions like this because so much more work and careful timing went into it. If a DVD version comes out, I hope these bonus additions are included.
It could have been a lot worse
All in all, I didn't hate A Christmas Story Live! at all. It was fun and perfectly cheesy and everyone involved gave a great performance. I do understand that if you weren't expecting a musical, you may have been confused and a little disappointed, but hopefully the well-done musical numbers were good enough to get you through it. I think the show ran a little too long, but since it was based off a stage production, it's understandable. As far as adaptations go, this one was on the better side. The original movie is still available for you to watch if you think this version wasn't as good (though are any of these adaptations ever better than the original?), but for those musical-lovers or those wanting a fresher take on the classic, A Christmas Story Live! did the trick and doesn't deserve the hate it's getting. More was done right than wrong.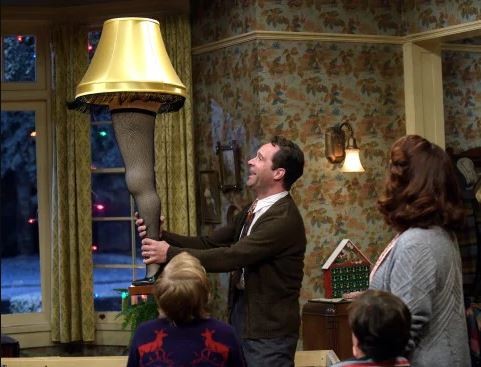 Did you watch A Christmas Story Live! on Fox? What did you think of the production?