After the success of the first season of the CW's Riverdale, it makes sense that the network is jumping into more teenage comic-based darkness. After whispers and rumors, it has been reported today that the CW is developing a Riverdale spin-off based on Sabrina The Teenage Witch called The Chilling Adventures Of Sabrina, based off a comic series from 2014 with the same name. Oooh, intriguing! A lot of the same team behind Riverdale will be behind this show as well.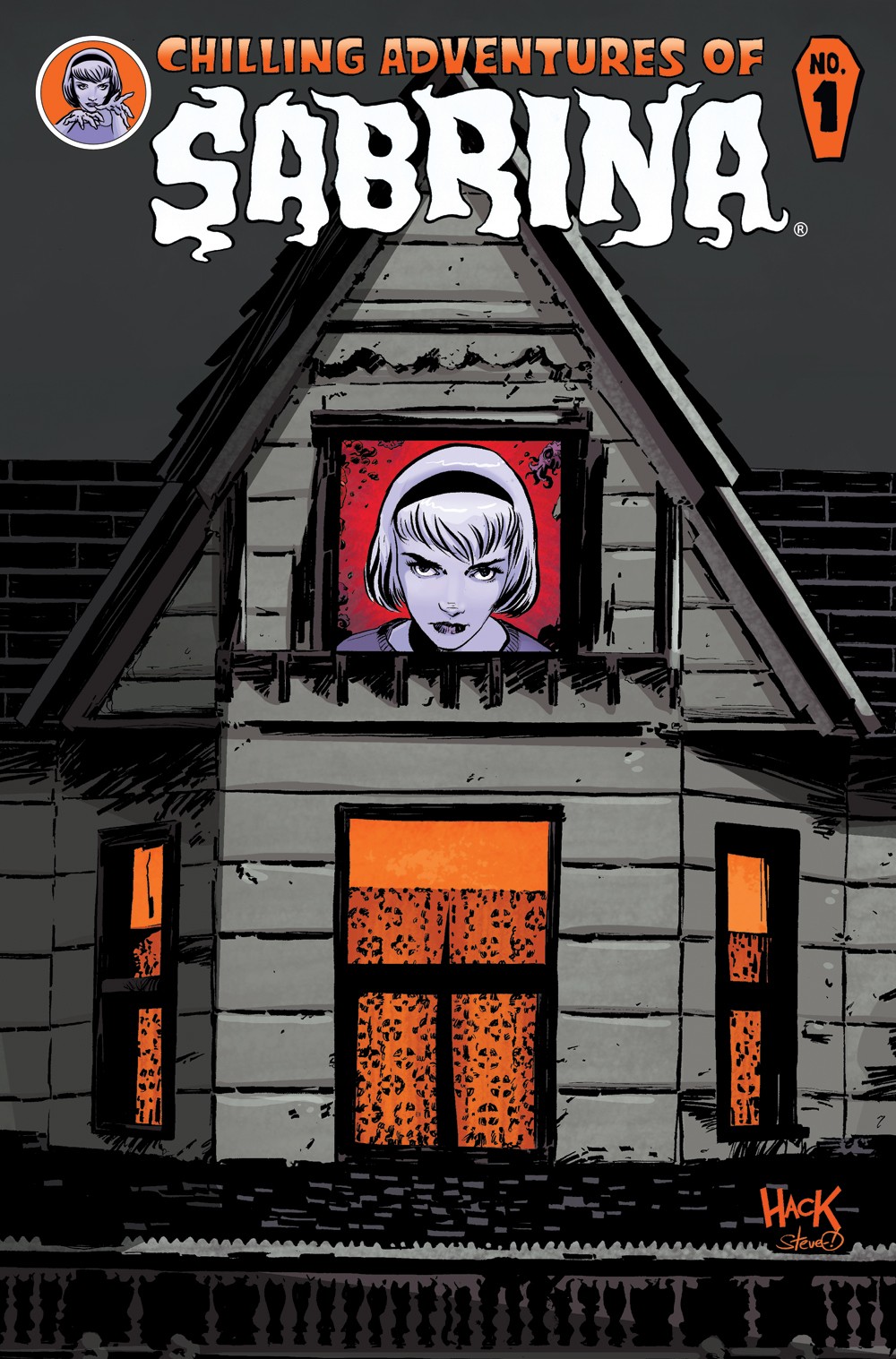 Don't know who Sabrina is?
For those who aren't familiar with our resident witch, Sabrina is a young blonde girl living with her two aunts, Hilda and Zelda, and a talking cat named Salem. She's got a boyfriend named Harvey, and is really rather regular, other than the fact that she (and both her aunts) is a witch with magic powers. She first appeared in Archie comics in the 60's before being turned into an animated TV show in the 70's. She later got her own comic series in 1971 and has since appeared in many mediums including a manga series, a live-action movie, and the most popular of them all, a live-action TV show on ABC starring Melissa Joan Hart.
Despite the supernatural aspect of Sabrina's life, for the most part, her story has always been rather light; the ABC show was really just a sitcom. Though I guess Archie's story was also known for being light, and look where we are with Riverdale. I guess it makes sense that since this is a Riverdale spin-off, it'd have all the darkness and mystery that seems to be working well enough on Riverdale too.
Sabrina in Riverdale
Sabrina was apparently supposed to appear in the season one finale of Riverdale, but that was changed. Though it's been confirmed by KJ Apa (who plays Archie) at SDCC that she will appear in the second season, probably as a setup for this upcoming spin-off. No casting has been announced yet. Do you have any dream casts for Sabrina?
While I personally do not adore the dark aspects of Riverdale, I think a darker Sabrina could be kind of cool. We've had the light, fun version, so why not try the creepy, dark one? Would you watch this show?