Scream or Die is a dice rolling game for two to four players, designed by Anthony Tejada. Four classic monsters (mummy, werewolf, vampire, and invisible man) have been cursed by a witch. Players must collect enough candy to lift the curse and win the game.
The rules are straightforward and simple. On each player's turn, they pull five dice from the bag to roll. All players have an option to pay to make the player roll additional dice. Then the player rolls and all players have an opportunity to pay to make the player re-roll specific dice. Then the active player earns any screams showing (used to pay for previously mentioned actions) and all players earn candy for each of their character icons showing. First player to earn 13 pieces of candy, wins the game.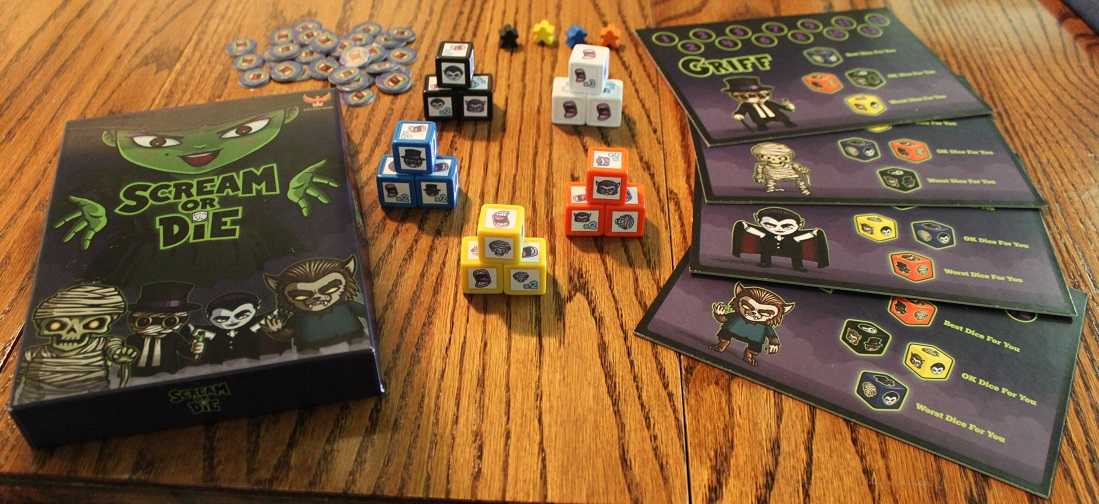 Scream or Die was a fun game of probabilities. There are three dice of every color. Players know how many dice are left in the bag and which dice have favorable odds for them. It usually comes down to deciding whether to risk making a player pull more dice from the bag (which could help you or them) or save your screams to pay for re-rolling.
The game is perfect for young children for a number of reasons. First, kids love rolling dice, heck, I'm an adult and I love rolling dice. Second, the rules and strategy are super simple. Even if your children don't have a grasp on odds, the player mats clearly show that this color die is good for you and this color die is bad for you. You can't "lose" on your turn, as you do when you are shot in Zombie Dice and lose all the dice you rolled. Turns are only really good or just okay. The dice rolled will always count, which prevents children from getting frustrated when they don't get anything (you'll usually get at least some screams). Third, the artwork and theme are a little more kid friendly than similar games such as Zombie Dice. Instead of zombie eating people or getting shot, you are a relatively friendly looking monster trying to collect candy. The last reason this game is perfect for kids is probably the reason I'm most excited to play this game at Halloween. Candy! The points are called candy and scored along a track on the player mat, but there is no reason you can't substitute actual candy pieces to track scoring. Then again, I might eat all the candy I earn before I can win the game, so best to track score with both.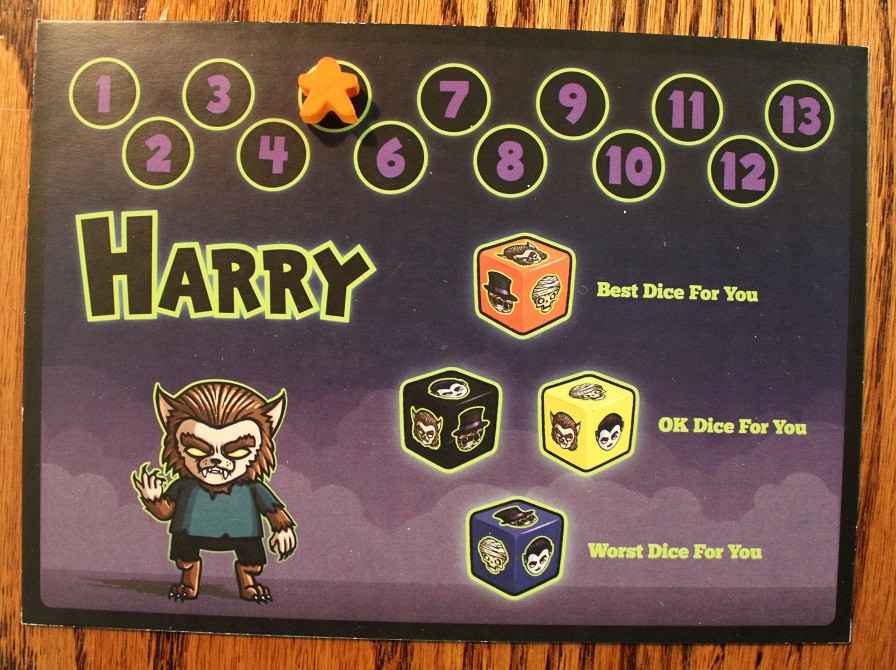 What Scream or Die added that set it apart from similar dice games was the engagement of all players. In games like Zombie Dice, if it is not your turn there is no reason to be interested. Scream or Die allows players to influence other players' turns, keeping them interested for the whole game. It's not going to be the big game that enthralls your gaming group, but will definitely satisfy as a quick filler game.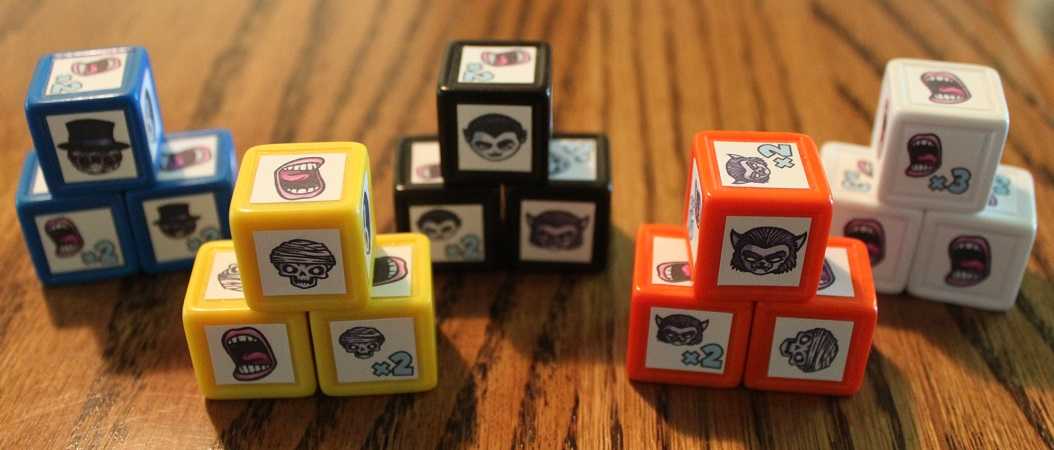 Everything about Scream or Die makes it a fun game for families, that your kids can even beat you at. It is a well-themed filler game for parties and movie marathons during the Halloween season. It wholly engaged all players for a quick game of chance. Scream or Die is best for getting young kids interested in tabletop gaming, especially if you are enticing them with real candy. Back the Kickstarter campaign for $19 (plus shipping) and the game can be yours.