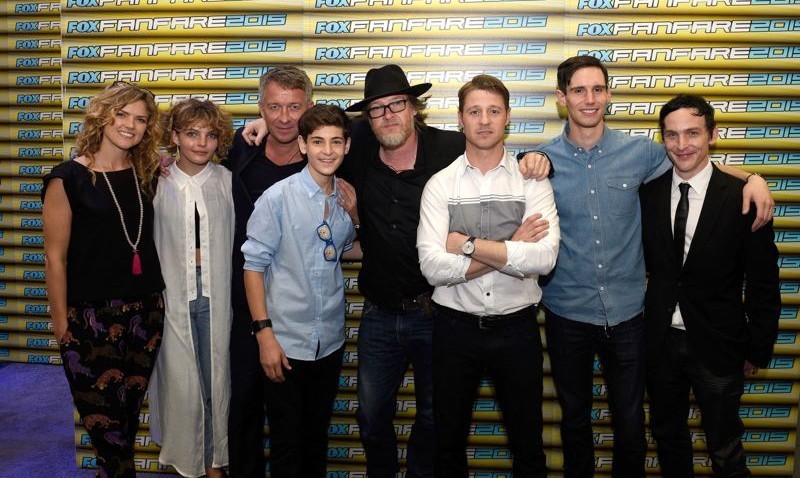 Courtesy of seat42f.com
Gotham City relocated to San Diego for Comic Con International and brought some of its most love-to-hate villains along for the ride. We sat down with some of the cast and creative team for Fox's hit drama Gotham , which premieres its second season on September 21st.
Director Danny Cannon provided insight on how the format of Gotham will evolve in season two. "We are starting to get more serialized as the show went on, but in season 2, the show will be fully serialized," he said. "It will be a walking saga of these characters' lives. There will be one season-long story that we follow and it will be more character-specific and less solving particular cases."
He added that "in season 2 we will see the underworld shift and we will see that evolutionary shift to the beginning of the world." Fans will also be excited to hear that the show will uncover "the beginning of super-villains and where they come from, and then stage what's going to happen later on in the world of Gotham."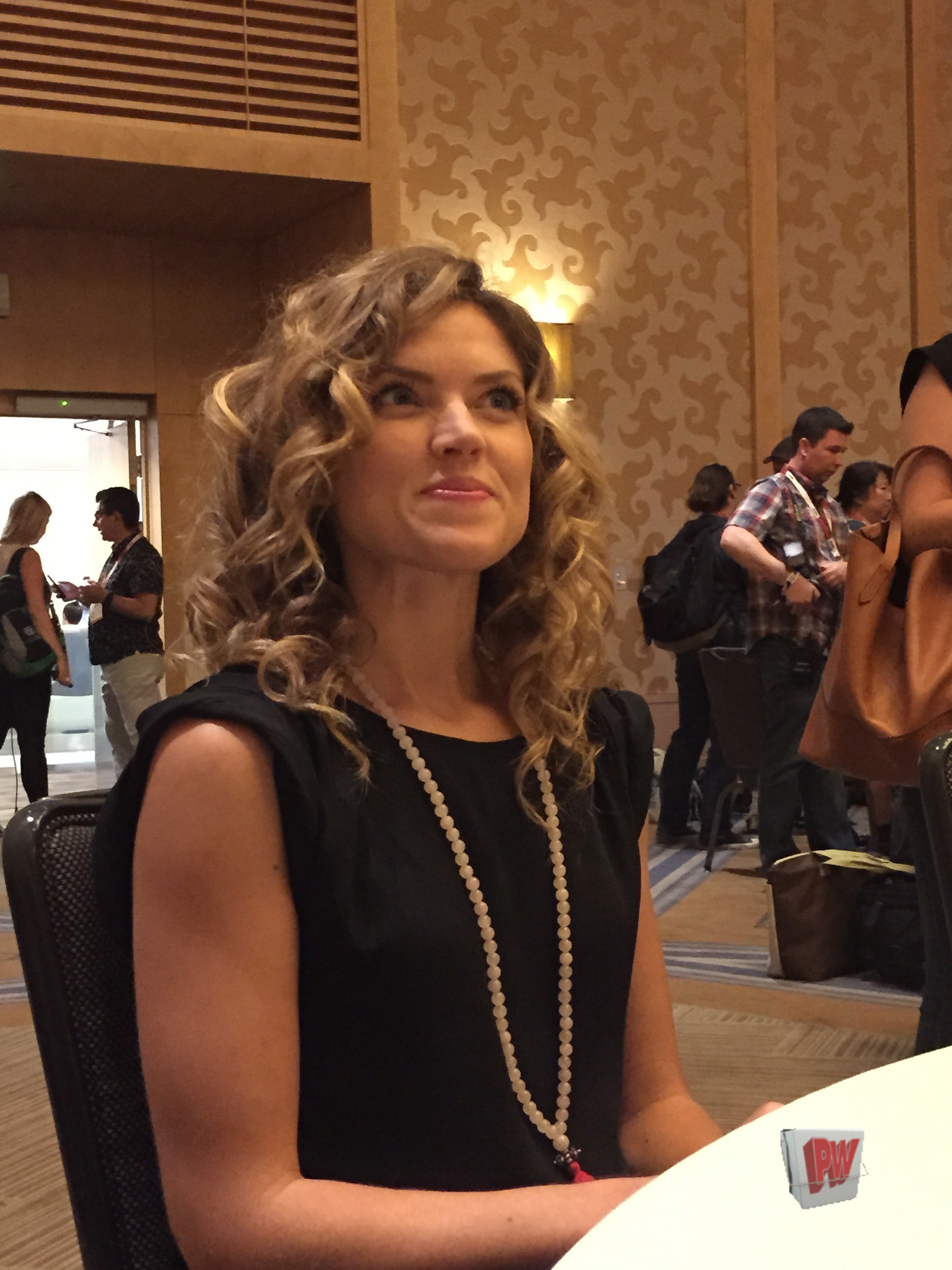 Erin Richards, who plays Barbara Kean, explained that "the first four episode of the season that I've read are mind-blowing. We are moving away from the procedural elements and we're going more for those amazing story arcs. I think for me they're a bit more captivating because you really get the through-line of these characters, of these villains." Richards shared that within Gotham, "a lot of these characters, they live so much in the moment that if we were to know too much ahead, you'd sort of be playing what was going to come rather than what was."
Speaking about Barbara Kean's development in the series, Richards revealed that "right from the start, I mean obviously she had the demons and that was quite apparent. I was playing through those, but I'm not sure we knew how dark the story was going to stay. It was a really interesting development for me, but I'm really happy that it's developed out...The show reveals so many different sides to Barbara. At the beginning she was contained to her world...but Barbara has been let free in season 2; she's like this wild animal. Literally she could do anything -- she's so free!"
Richards also confirmed for Gotham fans that "you're going to see a lot more crossover between the characters." But when asked about a favorite villain, she laughed and said, "Myself. [It's] so much more fun to play a villain. It's always been a dark and light kind of thing -- you're not quite so sure where she lies."
Filming in NY also has its magic. On her way to San Deigo for Comic-Con, Richards had an amazing moment when she was able to peer out the window at Gotham. "I left and I cried because I saw out the window--all the clouds parted and it was the whole of Manhattan Island, and I was just so overwhelmed with joy that I get to work in this incredible city."
Robin Lord Taylor, otherwise known as Oswald Cobblepot, is also elated for the growth and challenges Penguin will experience in season two.  "He wants more power. It's insatiable with him," Taylor explained.
"As I learned when I went back to the comics, he was a bullied kid for the way he looked and his interests. He got the crap beat out of him everyday, was treated like garbage, and was basically counted out his entire life. So then me, for power, it is deeply deeply rooted in his psyche -- just to feel all of that pain that he went through as a child. Also being first generation immigrant family, all he has is his mom. We don't really know who dad is, or where dad is, or what happened to dad. All of that has led to his desire for power. And he knows as well as anybody that once you become 'big cheese' in Gotham city, you have a giant target on your back. There's someone there who wants to bring you back down. He knows that he just has to maintain control and hang onto it."
But Taylor knows that there are other villains in Gotham who are coming to fight for that power. So who does he think Penguin should challenge?? "E. Nygma. But I don't want him to challenge me as much as I want to hang out with him. But yeah, E. Nygma. I want us to join forces -- that's really what I want. But we do introduce a new character this season...there's one in particular where he and Oswald have a 'difference in opinion'. It's a big shake up in the power structure in Gotham city."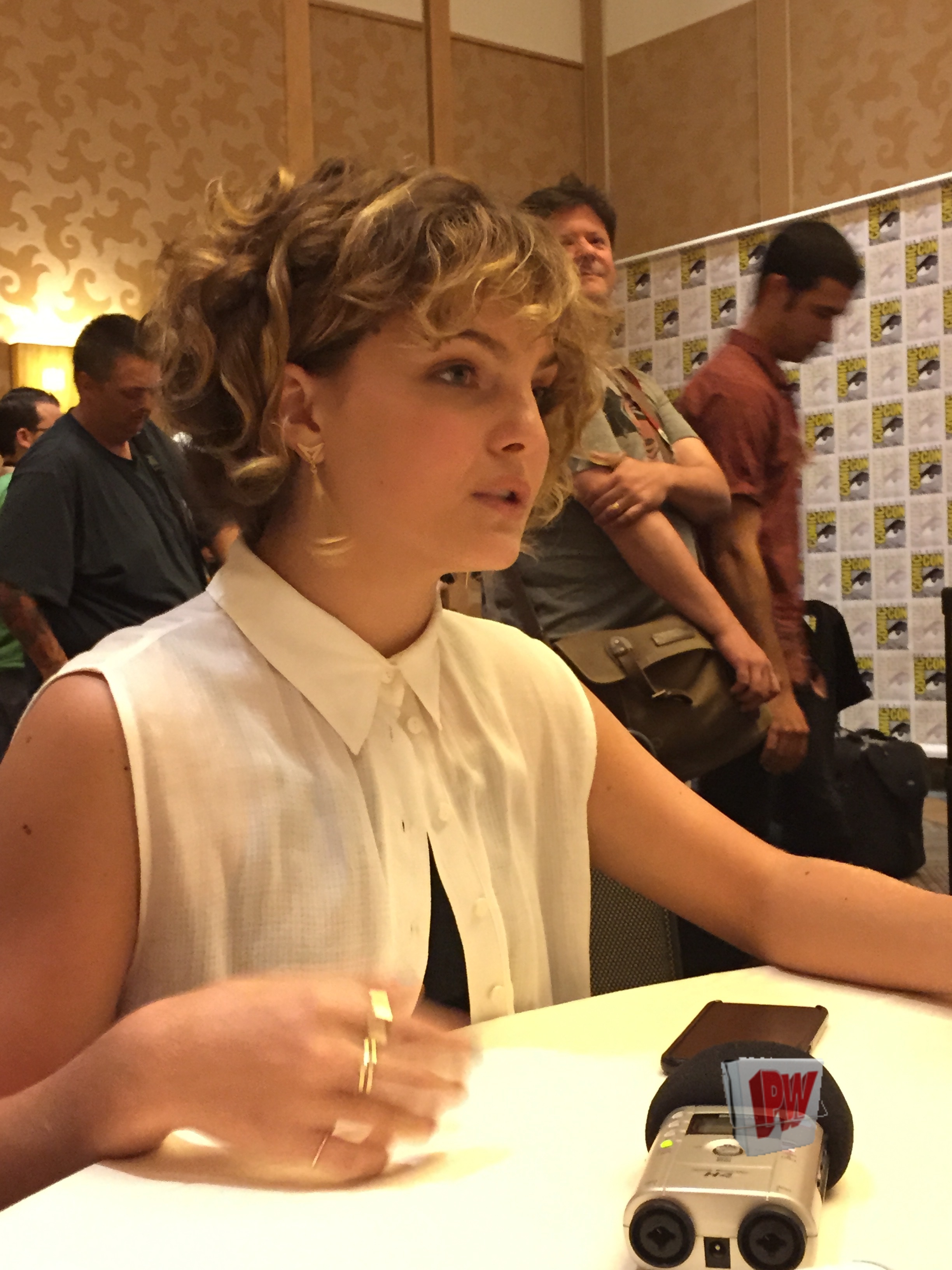 Camren Bicondova, who plays Selina, shared that in season 2, the show is "going to be revealing part of her backstory that will cause her to try and figure out whether she's supposed to be a bad guy or a good guy. With that I think she will be doing a lot of physical things."
She commented on her balance between hero and villain. Bicondova confirmed that the end of season one will affect her relationship with Bruce "in an interesting way. She only does bad things for good reasons...we're definitely going to be exploring how that affects her and Bruce's relationship." Bicondova doesn't think of Selina as a villain herself though. 
"They have their issues because Bruce doesn't agree with Selina's thought process. That causes conflict with any relationship. So is Bruce going to be there for her? I doubt it. Bruce is figuring out what's going on with Wayne Enterprises and his dad's cave. Selina's trying to figure out what's going on her life, so I think this year will be more about what causes the conflict of their relationship, rather than [Bruce] trying to help her because he doesn't understand her."
Get ready -- Selina is going to find some new friends to play with in season two! "Because of where she stands she's going to be hanging out with different types of people, so I'm really excited about that -- to play with new characters and whatnot because I'm usually doing scenes on my own and just doing my own thing," she said. "She's hanging out with some people you don't expect, especially after the finale. I was really excited to work with the people that I got to work with."
When asked about who she would like to see make an appearance as a new villain in Gotham, Bicondova said, "I want Harlequinn to appear on the show. I think that would be really cool. So that's who I'm hoping for soon -- I don't know if it's going to happen this season."
We also spilled to Bicondova that it's rumored Tigris may be walking the streets of Gotham City in the near future.  "I'm really excited about that! That's cool! I'm gonna research because I didn't know that, that's great!" she said. So has Bicondova started any whip training?? "No, but maybe I will if I happen to... need it in the future."
Fingers crossed!!
And don't think we didn't see you sneak into the press room for a few minutes, Cameron Monaghan! Sporting a baseball cap and leather jacket, Monaghan was ready to join his new cast mates, but stayed back -- maybe next year, Mr. Joker!! 
Season 2 is going to be a wild ride in the Batmobile (we hope!). Brand new episodes start September 21st on Fox!