While waiting for your photo-ops, meet-and-greets, autographs, and panels, the vendors area is always a good place to check out. As the day began, I spotted one vendor in particular that caught my eye. That was Eldwenne's Fantasy table.
Owner and creator Jodi Zulueta has created Eldweene's Fantasy, which ties in her "fantasy" of becoming a shop owner and turning it into reality and her personal background. Fun fact: Eldweene is her Wiccan name. Her creations are said to truly represent her, inside and out.
Her handcrafted jewelry pieces include a variety of different styles inspired by different fandoms. Some pieces I saw included villain jewelry, inspired by Ursula and Poison Ivy, and numerous Supernatural cast-inspired pieces. I was beyond amazed at the pure talent that Jodi exhibited. Some of my favorite pieces are displayed in the picture below.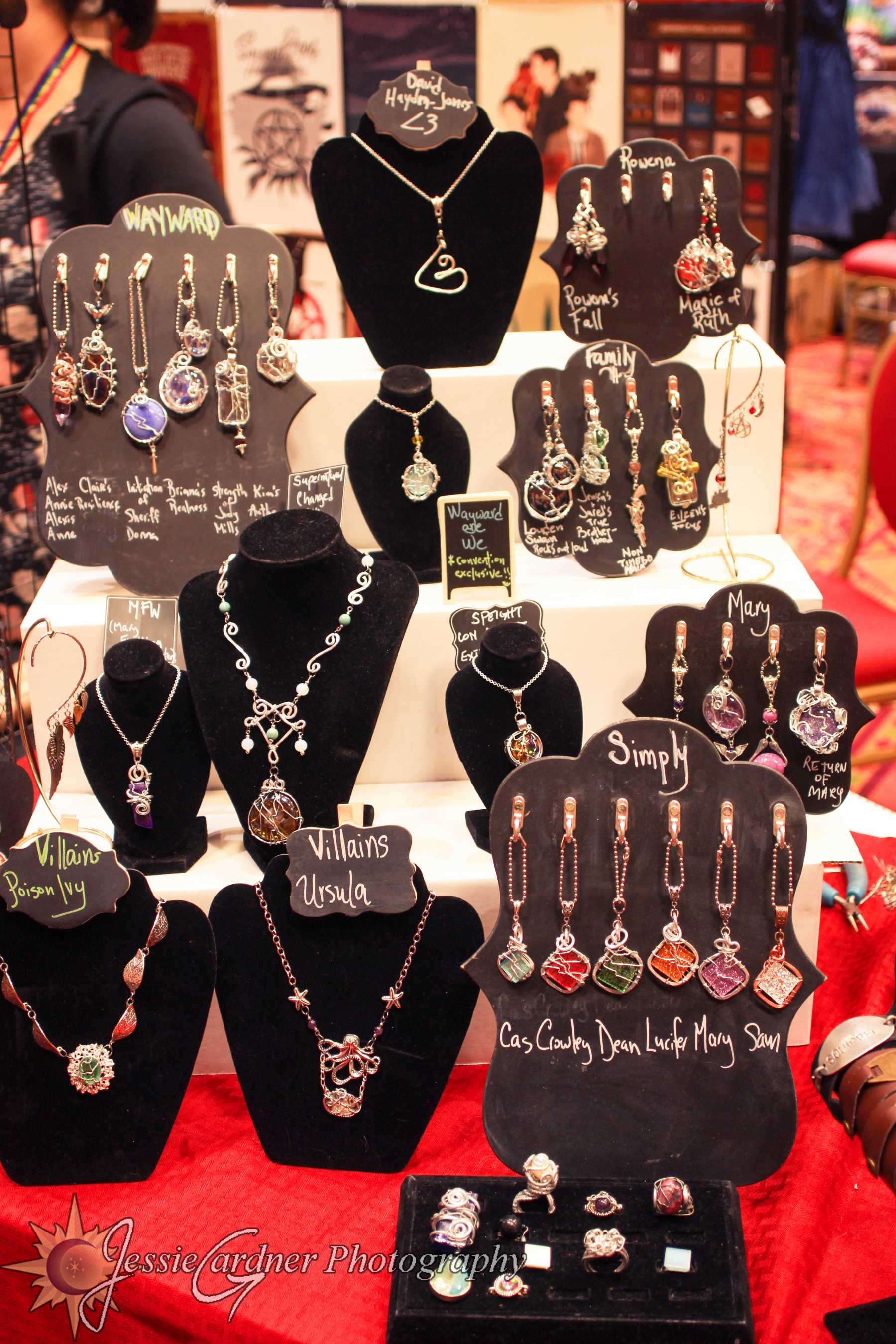 Other fandoms she gains inspiration from include The Walking Dead, Once Upon A Time, Game of Thrones, Stranger Things, and much more.
If you are ever at a Supernatural convention, I would highly recommend checking out Jodi's incredible jewelry. Check Jodi out on Twitter, Facebook, Instagram, Pinterest, her personal website and Tumblr.
Jodi is also host of her own livestream show, So Get This, on YouTube.
Keep up with Creation Entertainment for more Supernatural Convention News.