We are back with another #SPHPHX Spotlight. This time we are going back into the vendor room with Zerbe Hunter's booth Supernatural Specialties.
Zerbe Hunter specializes in Supernatural based merchandise including custom engraving, bullet jewelry and grace necklaces.
Zerbe and Josh Hunter are the owners and creators of the line. They are based out of North Carolina,
"I created this shop at the request of my followers on my Tumblr blog so that they could buy Devil's Trap necklaces (an idea from my spouse, who sometimes is also involved in helping me make some of my items) from me if they could not go to Vegas Con 2014. My shop has since expanded as I've created more customized Supernatural-themed merchandise over the years. I make mostly Supernatural (the television show) based merchandise because it is my current fixation that encompasses most of my thinking and creative energy"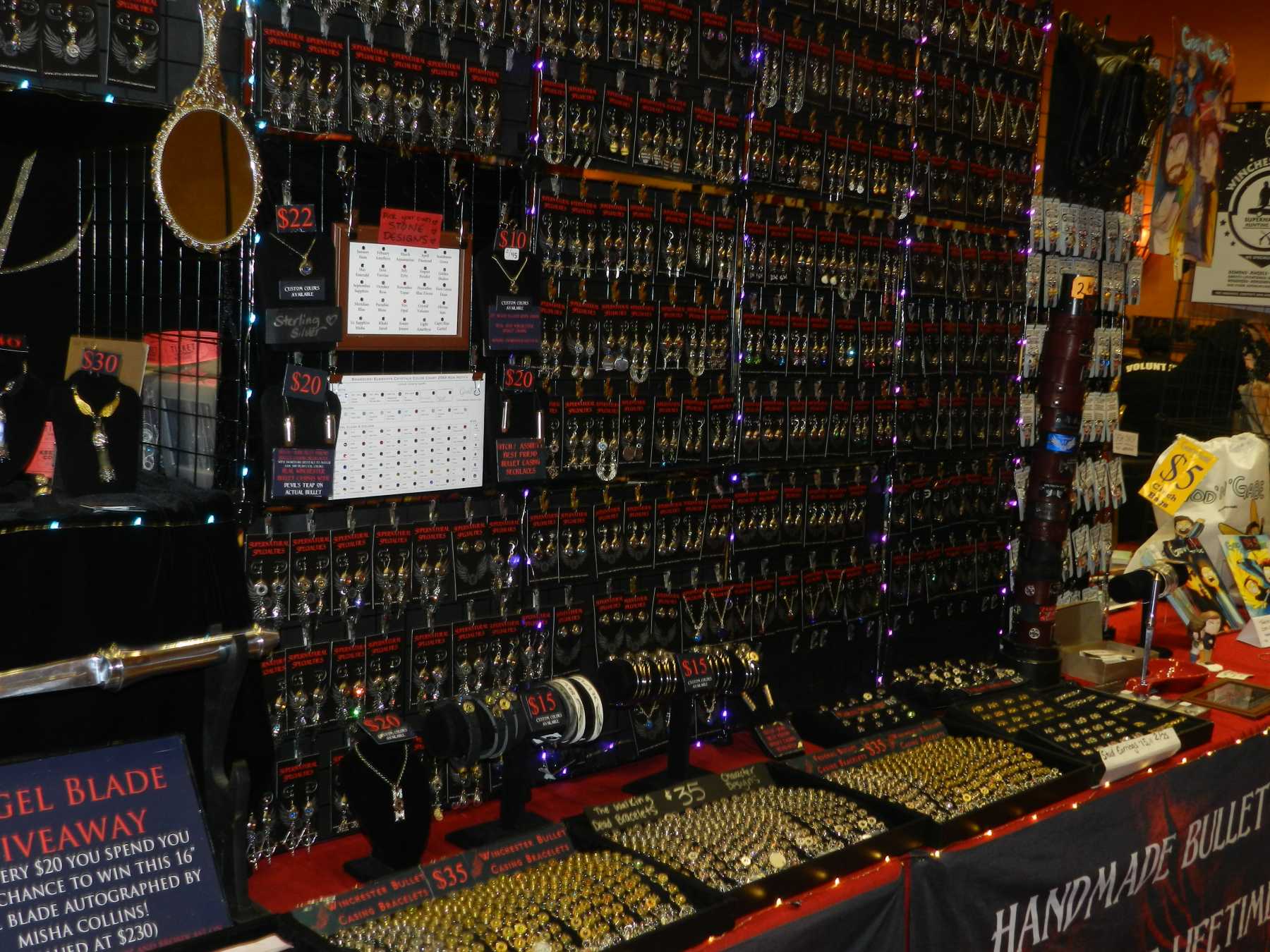 When I was looking at their booth I was amazed at the talent that was being exhibited by the duo. For me personally, if I had the money I would have bought one of everything I had at their booth, they looked that amazing!
I would highly recommend checking out their Etsy shop if you like anything handcrafted, from the heart and to top it off Supernatural related. You can check out more from Supernatural Specialties on Twitter and Tumblr.
Also, make sure you check out Creation Entertainment for all Supernatural Convention news.