Artist Julian Rico Jr., known for making obscure poster designs for famous TV shows and films, has released an interesting take on a Rorshach test. This Rorshach test, commonly referred to as an inkblot test, features each member of The Guardians of the Galaxy crew. Check out the full image below.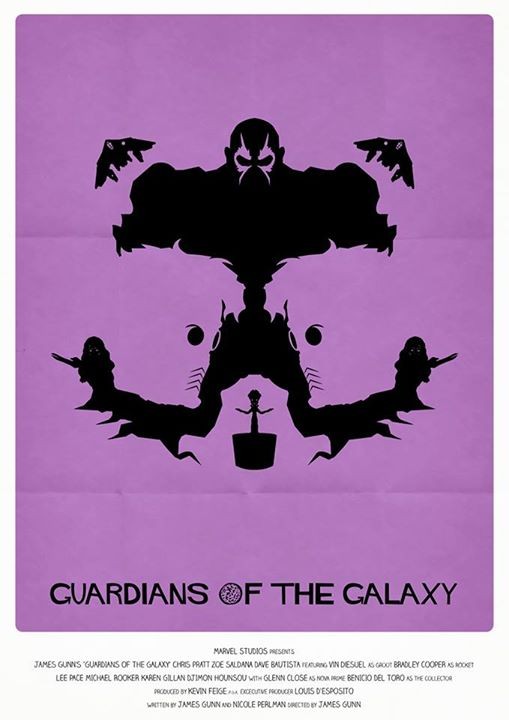 Courtesy of RICO Jr
If you're worried that this is some way to test your personality, it's not! All the Guardians of the Galaxy are really there, and even science-y stuff can be art, too.
Can you find them all? Let us know what you think of the poster in the comments, and check out RICO JR's Facebook page for more nerdy art.