If you're a fan of Tom Hardy, you're most likely aware of two things. One, he's immensely talented. And two, he loves dogs.
Like. Really loves dogs.
The usually private actor keeps talk of his personal life to minimum, except when it comes to his canine obsession. In a single interview with Vulture alone, he mentioned dogs 62 times, even showing off the pit bull tattoo on his back. He's been known to travel with dogs, bring them to red carpet events, have them on set, take them from set, house strays he finds on the street—there's literally a whole Instagram account devoted to just how much this guy loves dogs:
So, when the actor shared an emotional tribute announcing that his dog Woody had passed, it was pretty heartbreaking.
The post went onto the Tumblr account Tom Hardy Dot Org Wednesday, June 7, along with a video montage of pictures of Hardy and Woody together.
In the heartfelt post, Hardy explains that Woody lost his six month battle with polymysotisis, a muscle disorder, two days prior at six years of age. He also admitted that though he doesn't usually speak publicly about friends or family, "this is an unusual circumstance," as Woody had "affected so many people in his own right."
Hardy also recounted the night of when he first met this "shining example of man's best friend." He found Woody "running across a turnpike" while shooting Lawless in Atlanta, "a very small bundle literally sagging from its neck fur with two big brown eyes." His other dog, Max, had passed away just prior to this serendipitous meeting.
Woody was famous in his own right, accompanying his owner on the sets of Legend and Peaky Blinders, and even photo shoots and movie premieres. "Everyone who met him loved him," Hardy writes. "He didn't have a bad bone in his body. All he knew was love."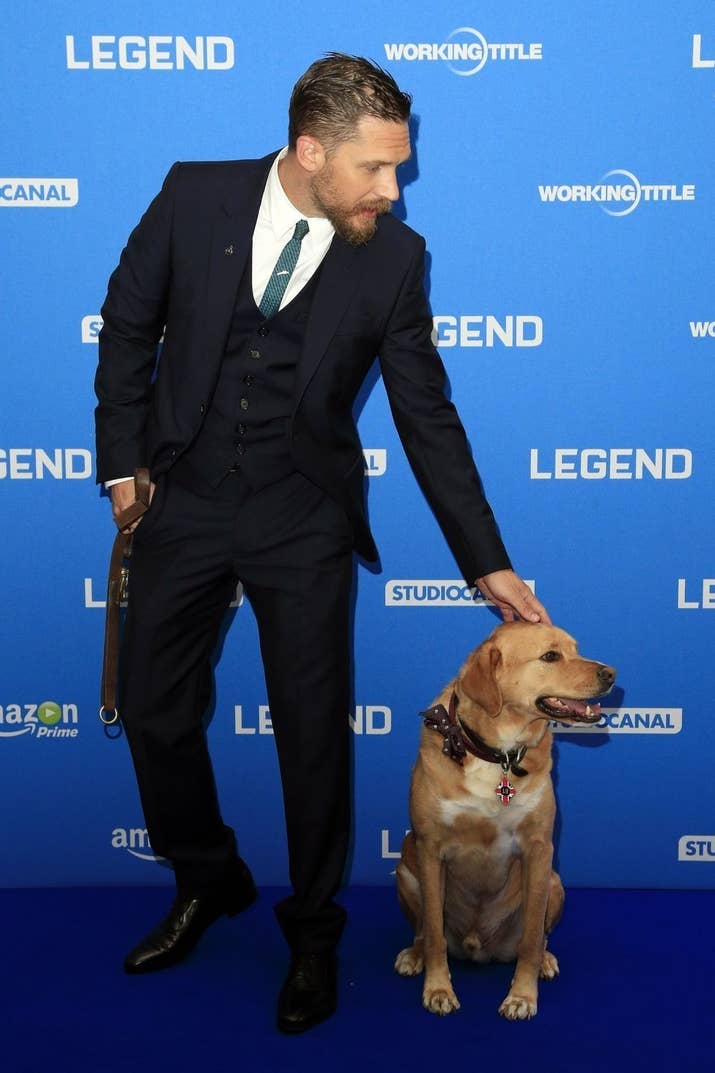 Read the full tribute here, but be warned, you may want some privacy. Because you'll definitely cry.