Sony's Spider-Man universe is finally taking shape. The studio announced Tom Hardy is set to star in Venom, while Ruben Fleischer, best known for directing Zombieland, is in final negotiations to direct the project. The studio celebrated the casting sharing a black-and-white image on social media with the actor wearing a Venom t-shirt. The film will begin production this fall and hit theaters on October 5, 2018.
Tom Hardy is Eddie Brock in #Venom, the upcoming film from Sony's Marvel Universe releasing October 5, 2018 – production starts this fall. pic.twitter.com/OZQqDEvoum

— Sony Pictures (@SonyPictures) May 19, 2017
Although the production has been announced, plot details on the film are still under wraps. Tom Hardy will play Eddie Brock, better known as Venom, an alien symbiote who latches onto human hosts in order to survive. In the comics, he blames Spider-Man for all of his problems and eventually becomes one of his most dangerous arch-nemeses. Hardy now succeeds Topher Grace, who played the character in Sam Raimi's 2007 film Spider-Man 3. Hardy is no stranger to comic book villains. He previously played Bane in Christopher Nolan's The Dark Knight Rises.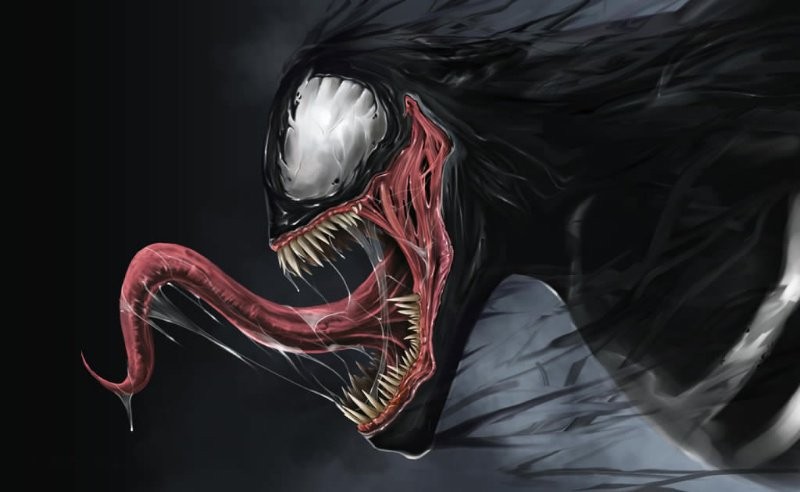 Sadly, Venom will not cross paths will Spider-man in the spinoff. In an interview with Fandango, Spider-Man: Homecoming director Jon Watts confirmed how the films won't be connected. Sony struck a deal with Disney's Marvel Studios to bring Spider-Man into the Marvel Cinematic Universe of the Avengers. Instead, the film will be Sony's first attempt at an expanding universe of films. The studio is also developing an untitled project about Black Cat and Silver Sable.
Scott Rosenberg (Jumanji) and Jeff Pinkner (The Dark Tower) will write the script for Venom. Producing the film are Avi Arad, Matt Tolmach and Amy Pascal. Overseeing the project for Columbia Pictures are Palak Patel and Eric Fineman.