Have you ever lived in an apartment and heard a scream from somewhere nearby? I have. It makes you wonder if someone was just having a little too much fun partying or was someone just robbed, attacked, or murdered? That is the easiest way I can describe what Impossible Horror is about, yet it doesn't begin to cover all the things you'll watch. When Lily and Hannah hear a scream every night in their neighborhood, they start investigating where they are coming from. Finding strange objects and even stranger people, they try to piece together what is happening.
Impossible Horror Sticks In Your Mind
Days after watching Impossible Horror, I am still trying to determine if parts are just hard to follow or if the film is intentionally genius. As the characters lose their sanity in pursuit of the screams, so does the audience as you really lose grasp of what exactly is going on. The problem comes when Lily and Hannah appear to achieve clarity on their situation, but the audience is left with too many unanswered questions. It is definitely a film that stays with you and makes you contemplate what was happening. There is certain to be debate amongst audiences as to what the actual origin of the scream is. Was it angry ghosts, a murderous cult of hooded figures, or some supernatural force possessing them? The film doesn't say, a smart move consider the story is about fear of the unknown and that unknown fear is different for everyone. However, it does mean you'll never be able to fully make sense of some the strange happenings during the film.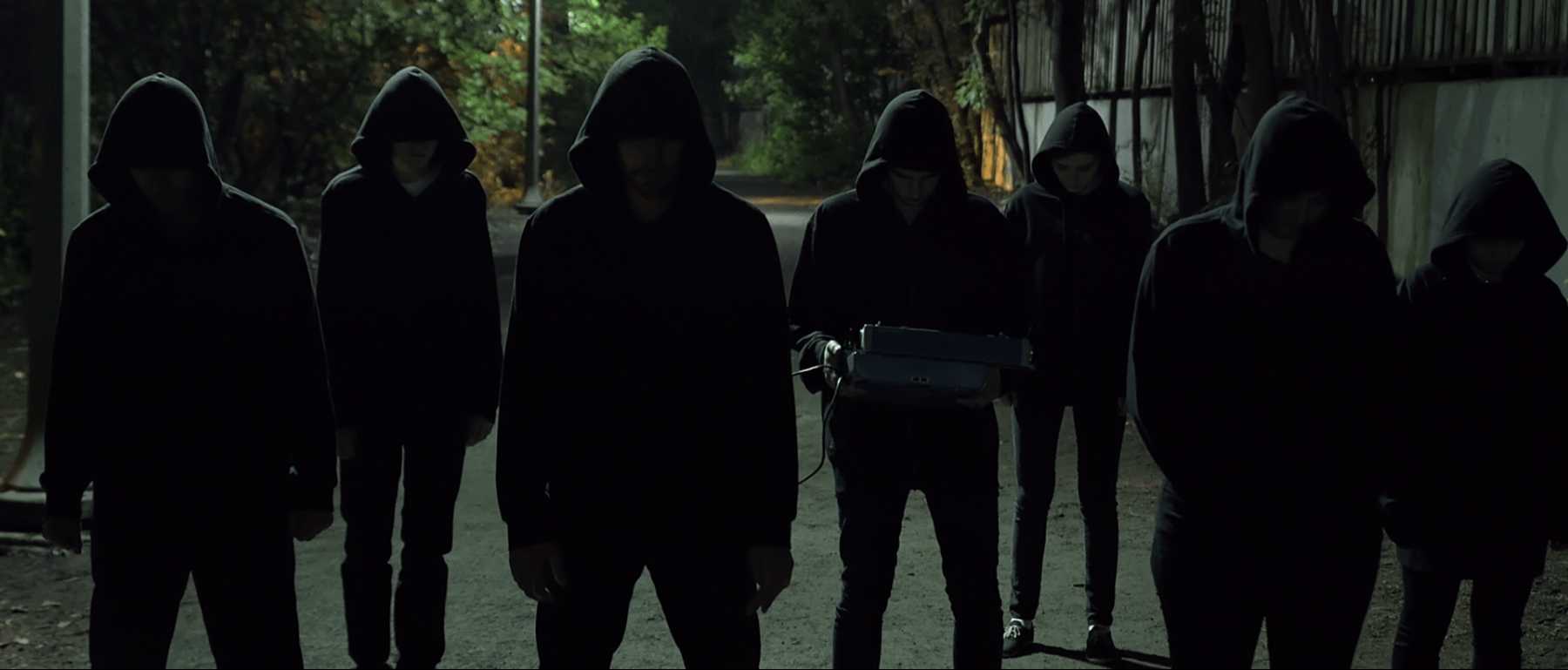 Impossible Horror received funding through IndieGoGo, asking for help to "make a feature length horror comedy that will melt your mind." They certainly lived up to their mind-melting promise. I'm still trying to wrap my brain around what actually happened and I can't even say for sure whether they beat the scream or not (I think not). There is a twisted dark humor to the film, but it is comedy of weirdness, not a laugh riot.
The world premiere of Impossible Horror took place at the Toronto After Dark Film Festival. If you had the chance to see the sold out screening, hit me up on Twitter and let me know what you took away from the film.
Impossible Horror presents an intriguing mystery, but the perplexing, unsatisfactory ending and pure oddity of the film will prevent it from pleasing a mainstream audience. For the die hard cult horror fans, it has lots to dissect and is basically a meta homage to indie horror films. It takes some WTF inspiration from Donnie Darko, scenes faintly reminiscent of Scott Pilgrim, and combines it with something wholly original.