On August 21, Americans will have the chance to see a total solar eclipse as the moon will cover all light from the sun, turning day into night.
A total solar eclipse occurs when the moon comes between the Sun and the Earth, casting the darkest part of its shadow on Earth. This darkest circle, called the umbra, is almost as dark as night and covers the entirety of the sun.
Moments before the total eclipse, there is a diamond ring effect that shines out from the black shadow of the moon. This ring is the corona of the sun, which is the outermost layer and reaches temperatures 200-300 times hotter than the surface. Because the moon is not a smooth surface, there are gaps from craters and mountains that shine around the edge of the circle causing Bailey Beads right before totality.
Viewing conditions will depend on the weather but viewers will want to make sure they are watching from the right areas as well. There is an anticipated line across the US in which the total eclipse will be visible. Spanning northwest to southeast, or vice versa, the expected route goes through: Oregon, Idaho, Wyoming, Nebraska, Missouri, Kentucky, Tennessee, and South Carolina. Of course, there are corners of states that make it into this projected path, but onlookers in the listed states will have the best chance at viewing the total eclipse. Outside of this range, there is a chance to see a partial eclipse.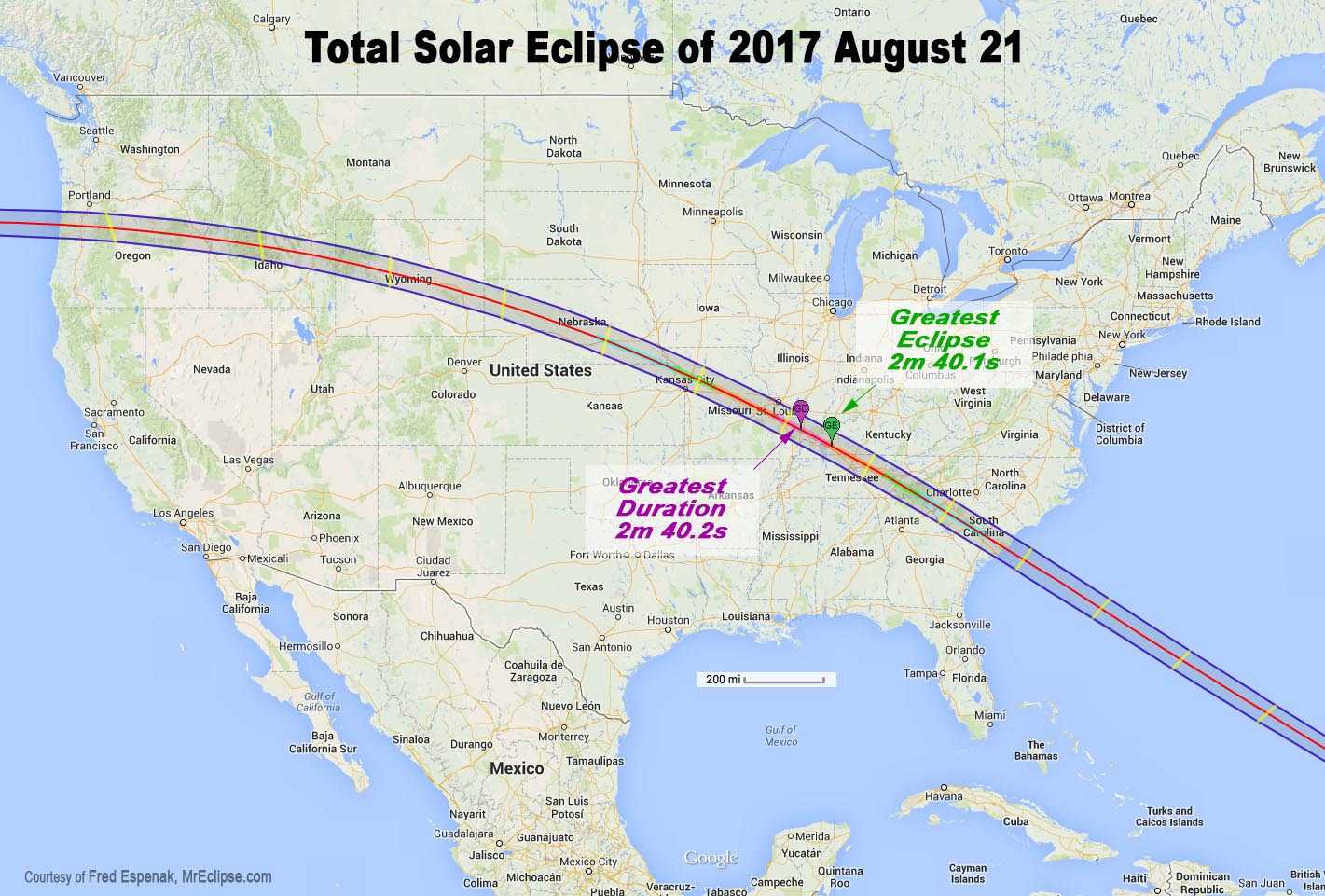 The most important aspect of any solar eclipse is making sure you wear eye protection. Never look directly into the sun and do not even use sunglasses to try and deflect the rays. Looking at the sun direcly can cause permanant eye damage. The only time it is safe to view the eclipse without eye protection is when the phase has reached totality, and only when the eclipse is total.
Available online are lists that detail where in each state the eclipse will pass, as well as the best places to watch from and events that will be held in its honor. This is just one of 77 eclipses part of the Saros cycle 145 family, which repeats itself every 18 years and started with a partial eclipse back on January 4, 1639. The series will end with a final partial eclipse on April 17, 3009.