It seems as if Donald Trump has built his presidency from his Twitter. With 32 million followers on his private page, the world waits while holding our breath to see what the President of the United States will say next.
Everyone that is except the Twitter users who have been blocked by the POTUS. To be blocked, the tweeters either posted something criticizing or mocking towards Trump or his administration. Being blocked means they have trouble seeing the President's tweets, being involved in threads discussing topics related to the President, and seeing who exactly follows the president. Recently an article on NewsWeek was published stating 51% of Donald Trump's twitter followers are fake bots. This raised suspicion as to why so many were fake and why he was blocking the real ones.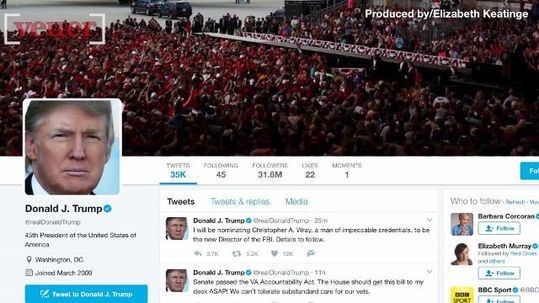 If Trump Blocks Someone On Twitter Is That A Violation Of Free-Expression?
The case is being represented by The Knight First Amendment Institute at Columbia University. The executive director, Jameel Jaffer, released a statement saying "Though the architects of the Constitution surely didn't contemplate presidential Twitter accounts, they understood that the president must not be allowed to banish views from public discourse simply because he finds them objectionable. Having opened this forum to all corners, the president can't exclude people from it merely because he dislikes what they're saying."

The case outlines how Trump blocking the users violates their free-expression rights. In the letter sent to and addressing the POTUS, it states "Your @realDonaldTrump account constitutes a designated public forum. It is a forum for expression in which you share information and opinions relating to government policy with the public at large, and in which members of the public can engage you, engage one another, and sometimes elicit responses from you…Of course, ti is easy to understand why you and your adivsers might have found our clients' posts to be disagreeable. Even if the posts were scornful and acerbic, however, they were protected by the First Amendment."
The letter ends asking for the immediate unlocking of the clients, and any other accounts who have been blocked as well.
Trump on the other hand greatly values his twitter account and on June 6th tweeted:
The FAKE MSM is working so hard trying to get me not to use Social Media. They hate that I can get the honest and unfiltered message out.

— Donald J. Trump (@realDonaldTrump) June 6, 2017