Sunny Dhillon is an award winning Welsh actor, born and raised in Cardiff. He learned the craft of acting by studying in Cardiff, London and Los Angeles. He first started his training in Cardiff at the Actors Workshop. To further develop himself he then left his job and moved to London to study at Transatlantic Films (Acting for Camera). He is currently still residing in Cardiff whilst travelling back and forth to LA to further progress the craft. He is currently training at one of the top acting studios in Los Angeles, Margie Haber Studios under the eye of Margie herself, whose previous clients include the likes of Brad Pitt, Halle Berry, Kyle Chandler and Heather Locklear, just to name a few. He is currently represented by Talent Hunters Agency in Los Angeles, which is run by Deborah Graci.

He has written, directed and produced 2 short films 'Dreamers', about mental health and depression, especially those who are chasing their dreams. This short film has been selected into festivals worldwide and has been nominate and won awards (including Best Actor). 'Only God Knows' which is a story about having belief and faith

Dhillon had this to say about his short film 'Dreamers," "This is a project dedicated to those who are chasing their dreams and feel like they are getting no where and have lost everything along the way. It also links to the subject of male depression and how it should be okay to be emotionally vulnerable, regardless of the gender." He is hoping that the project will be spread around the world, and will hopefully help someone during their own dark times. He believes that issues such as mental health should not be taken lightly, and no one should ever feel alone. This project is close to his heart because the story is about a struggling actor battling his demons and trying to keep his faith.

'Only God Knows' is a story about a once top ranked boxer struggling to deal with the adversity he is facing in life. Dominic Corella (Sunny Dhillon) has lost all self belief and is nowhere near the fighter he once was. A man who once believed in God as a child, but has felt betrayed and abandoned by his friend. He must find a way to save those closest to him. But first he must save himself from the darkness to see the light once again. The short film received great reviews after its premiere in Cardiff, Wales. This project is currently on the festival circuit. Special mentions were made on the acting in the short film from all actors especially Sunny Dhillon. He was also complimented on his writing of the screen play which really engaged the audience.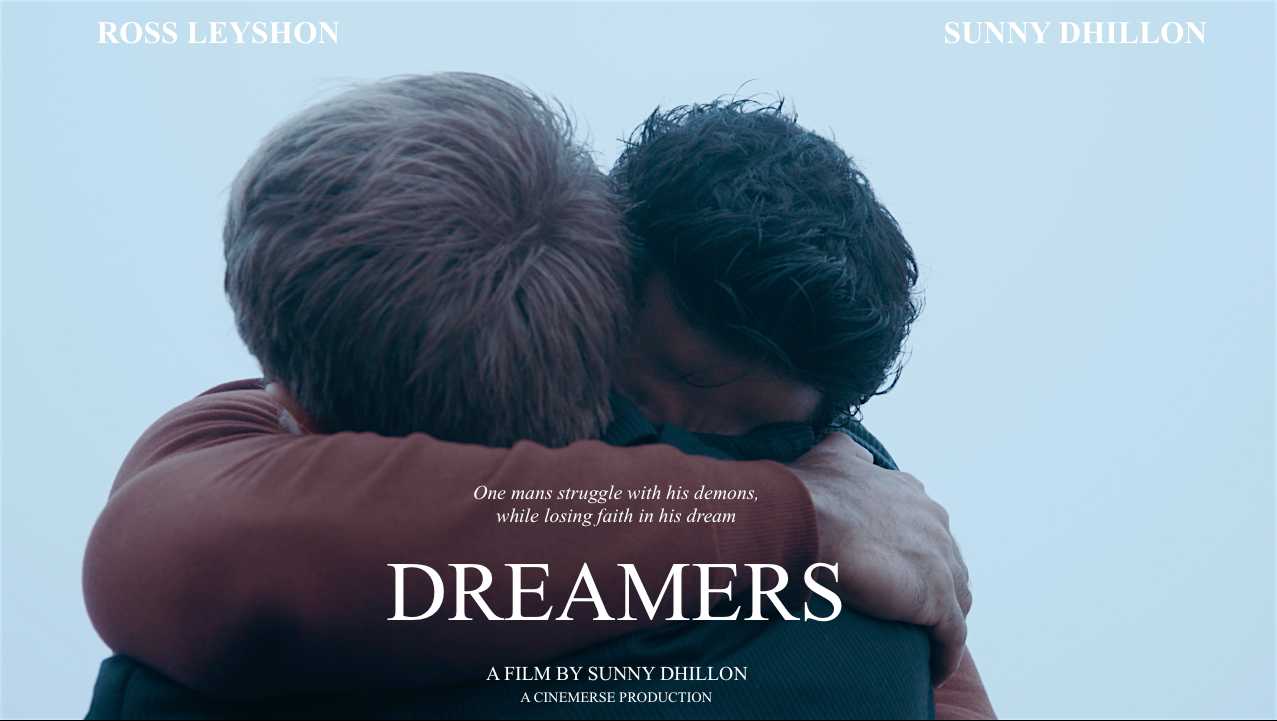 Dhillon's short films are about believing in yourself and having faith in something. When asked about how he managed to keep his faith, he said, "I had a dream once that I saw my dad and I gave him an Oscar. To me that Oscar was a metaphor for me chasing my dreams and making it. That dream helps me fight through the darkest of times. When the day comes that I meet him again, I want that dream to be real."

Dhillon is hoping to break into the US market as his "ethnically ambiguous" look is very hot in Hollywood right now. This talented young individual has a bright future ahead of him and is a a person you should definitely look out for.