Are you looking for a way to show off just how bad ass you are? Or maybe you're a history nerd who wants to represent your favorite time period? Maybe you're just looking for something really cool to add to your wardrobe. Whatever the case may be, these historically accurate armor leggings are perfect for you.
Featuring historically accurate prints, these leggings from Lorica lets you look like the warrior you are with leggings featuring armor based on actual armors from the Metropolitan Museum of Art. The include the Augsburg leggings, which are inspired by the plate armor of the Holy Roman Empire, Henry VIII leggings, based on the armor worn by the infamous king of England, and finally the Scudamore leggings, based on Sir James Scudamore's armor.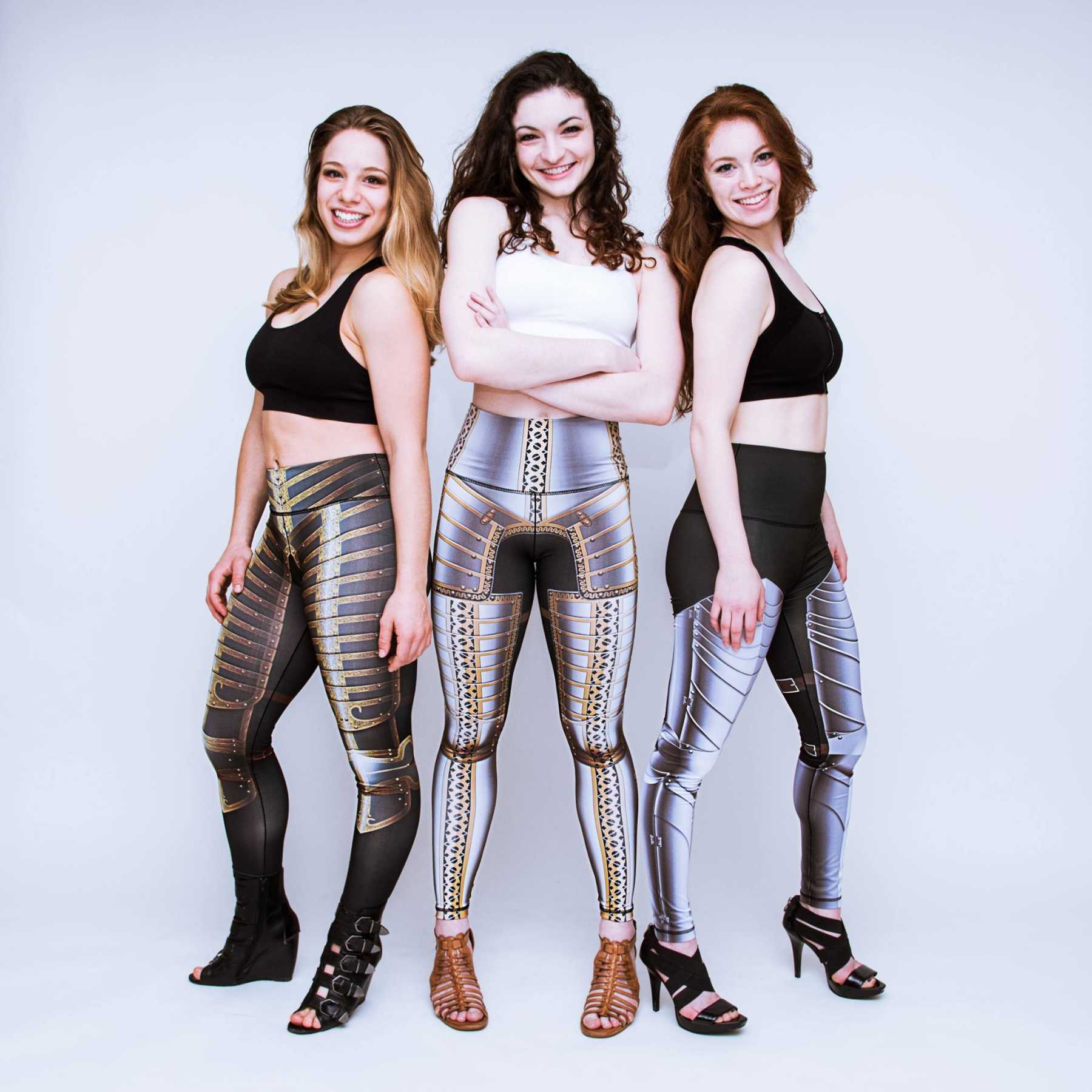 The company is also perfect for those who want to help the environment! According to their original Kickstarter page, their products are "Leggings inspired by armor, history, and geekery. Made in the USA from fabrics derived from recycled plastic bottles."
While their Kickstarter has now closed, you can visit Lorica on Facebook to stay updated on what the company has going on. The online store isn't up yet, but it will be hitting the internet very soon, so save up your dollars and get ready to fight, because these leggings will help you unleash your inner warrior!
Don't want to wait? Here are three other stores with armor-printed leggings.
Iron Man Leggings
If looking to the past isn't quite your thing, these superhero leggings will be right up your ally. Featuring a design inspired by Iron Man himself, you'll be ready to save the day with these on.
Warrior Princess Tattoo Socks
These aren't leggings, but how can you resist these cute tights! Tough but feminine, you'll definitely turn heads while wearing these!
Chainmail Leggings
Aren't these gorgeous? You'll be ready for battle with these chainmail-inspired leggings that would go with just about any outfit!