Arguably the best known couple on YouTube, Zoe Sugg and Alfie Deyes, aka "Zalfie", have been living together for three years and have now moved into a new place.
The couple has been hyped ever since the accidental leak of their relationship status in 2013. Always more private than the average YouTube couple, Zoe and Alfie never posted home tours of either of their Brighton apartments or their last house, a three story single family home. Regular viewers, of course, saw the interior and learned the layout from context, but it has never been in the couple's interests to blatantly tour their home for the Internet like many other YouTubers do.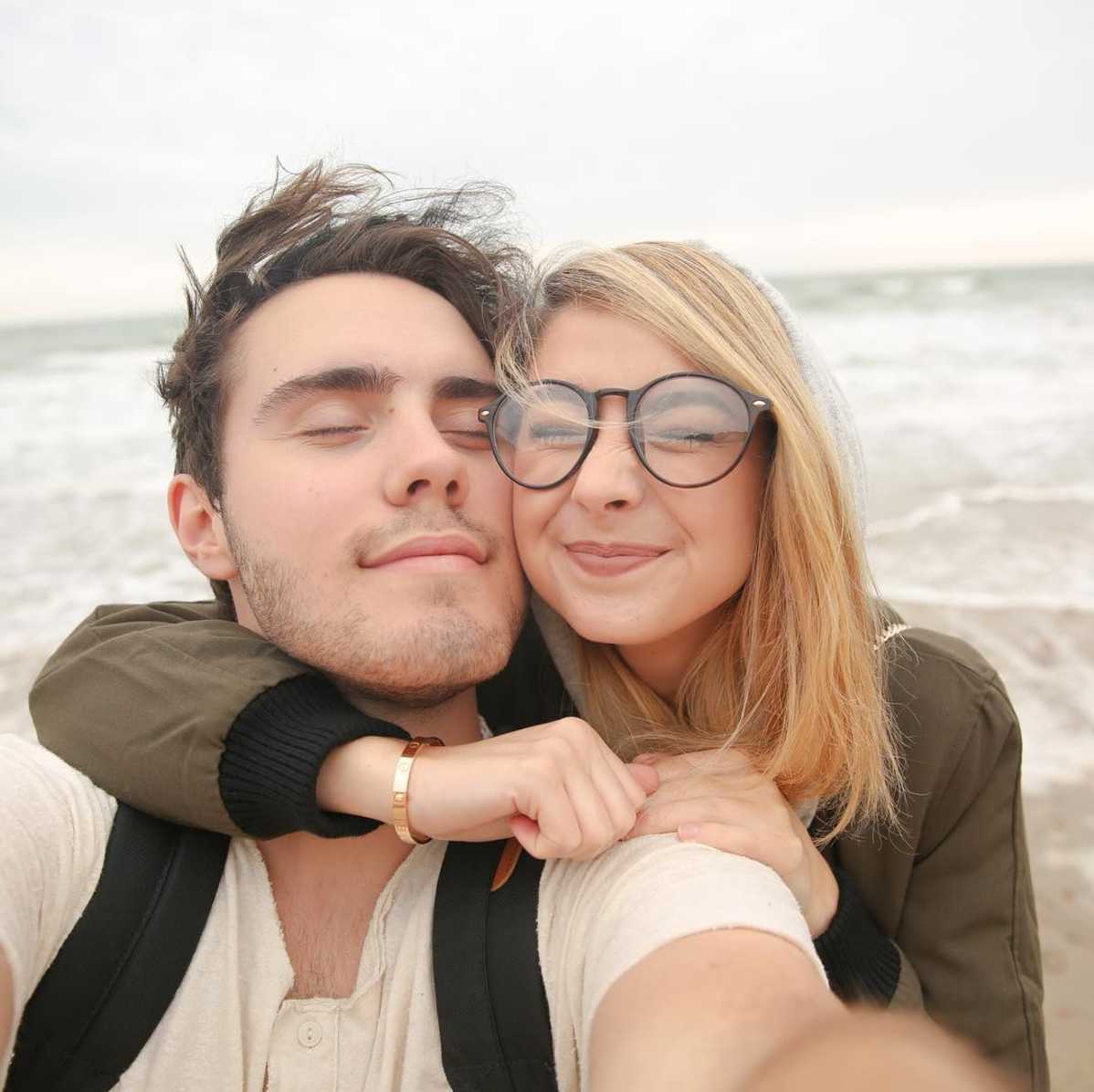 Even viewers had no idea
Now, true to their style of retaining privacy, this move was kept completely under wrap until the day they hauled their furniture across town. In the vlogs both Alfie and Zoe posted to their second channels, they mention that they have been planning for the new home since February. This means Alfie managed to vlog almost everyday, and Zoe countless times, while packing their belongings.
The most surprising part of it all, was their lack of help with the move. Zalfie opted out of hiring movers, a choice they have lived to regret. In Zoe's vlog, she tells viewers "Don't do it yourselves, it takes so long. It consumes your life." Alfie adds, "There is so much more to do and pack than you could ever imagine." This is also the explanation for the lapse in vlogging videos recently, despite the breakup rumors both Alfie and Zoe found amusing. When they briefly discussed the rumors in Alfie's vlog, Zoe said "It's like the opposite, guys. We're like so in love and so happy."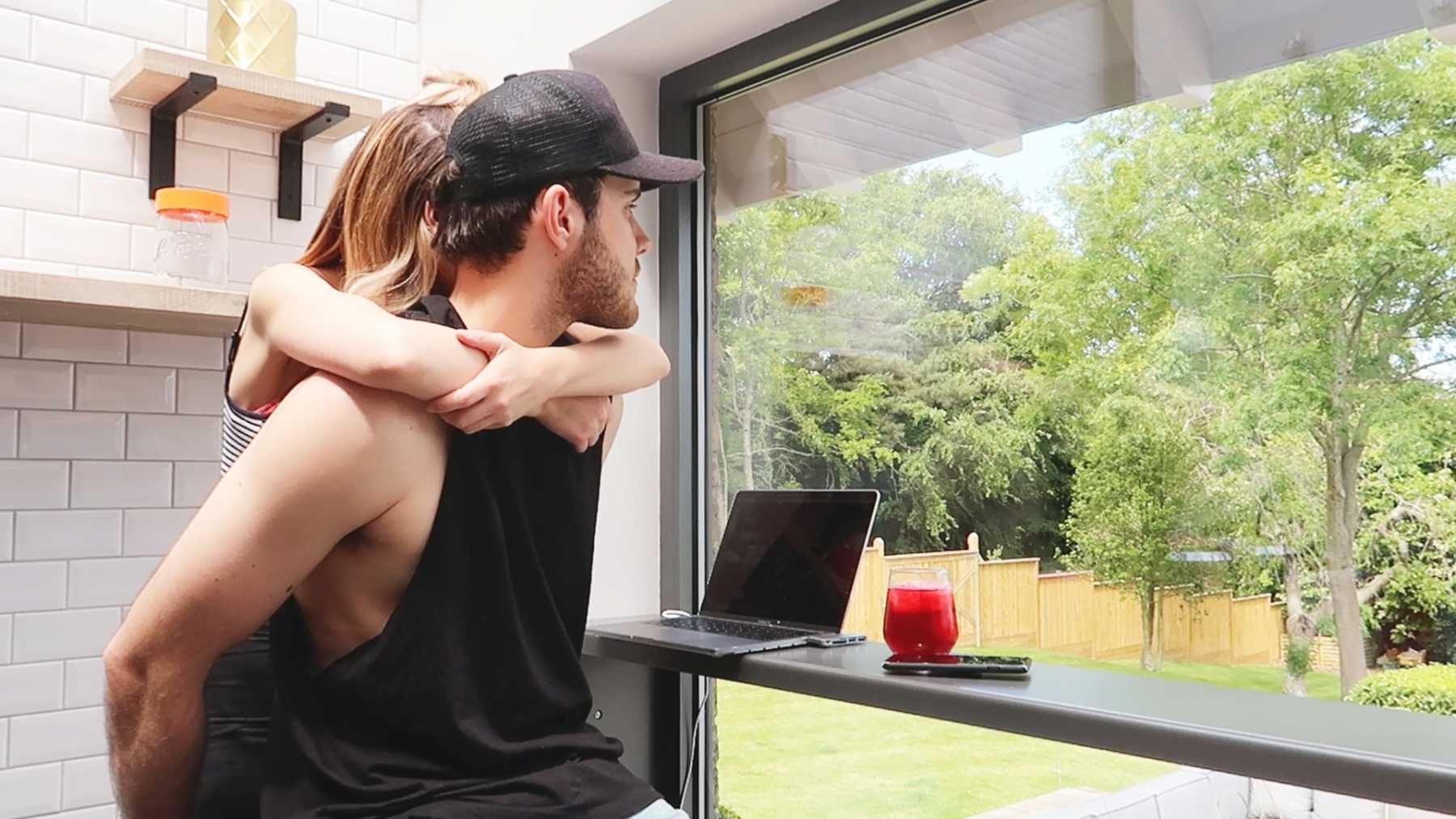 They are overjoyed about both their relationship and their new home. In both their vlogs, they stated how happy they are. Zoe is elated due to the way environments affect her personally. "My home is probably one of the most important things to me," she mused in her vlog. In Alfie's, they seemingly could not stop smiling.
Zoe addressed the videos' response on her Twitter, thanking everyone for their support in this life decision.
Thanks for all your lovely comments about the vlog & new house guys! I'm honestly the happiest person in the entire world right now ????????????

— Zoë (@Zoella) June 11, 2017
Alfie Tweeted too:
Thank you so much for all the lovely messages about the new house x

— Alfie Deyes (@PointlessBlog) June 11, 2017
The home itself is impressive. Despite no home tour footage, you can see in the vlogs that the house is obviously a size up from the multi-bedroom, multi-story house they lived in before. The backyard has more than doubled in size (much to the joy of Nala, their pug). They have also gained a formal dining room, and one more seating area in the form of a conservatory off the kitchen. They even have a walk-in pantry with a sink! In true YouTube fashion, Zalfie made sure to recognize how privileged they are to be able to move into this home. It's all due to the viewers who have made the YouTube platform a profession for them.
Check Out Zalfie's Vlogs
Below, you can watch both of their vlogs in which they reveal the move. We are excited to see this stage of their life unfold and how Zoe funnels her interior design juices into the new place!
Zoe's Vlog:
Alfie Vlog: