We end our In The Vendor Room Phoenix Supernatural Convention spotlight with Wyng'd Lyon. I spotted this vendor near the end of my time at the convention, and I was simply blown away with the artistry that was exhibited at the booth.
Wyng'd Lyon is based out of San Diego, California and brings the imagination of your favorite fandoms to life. They create clothes, accessories, drinking coasters, playing cards, random supplies and much more. All of their items are one of a kind handmade items you can't get anywhere else. Check out some of their work below: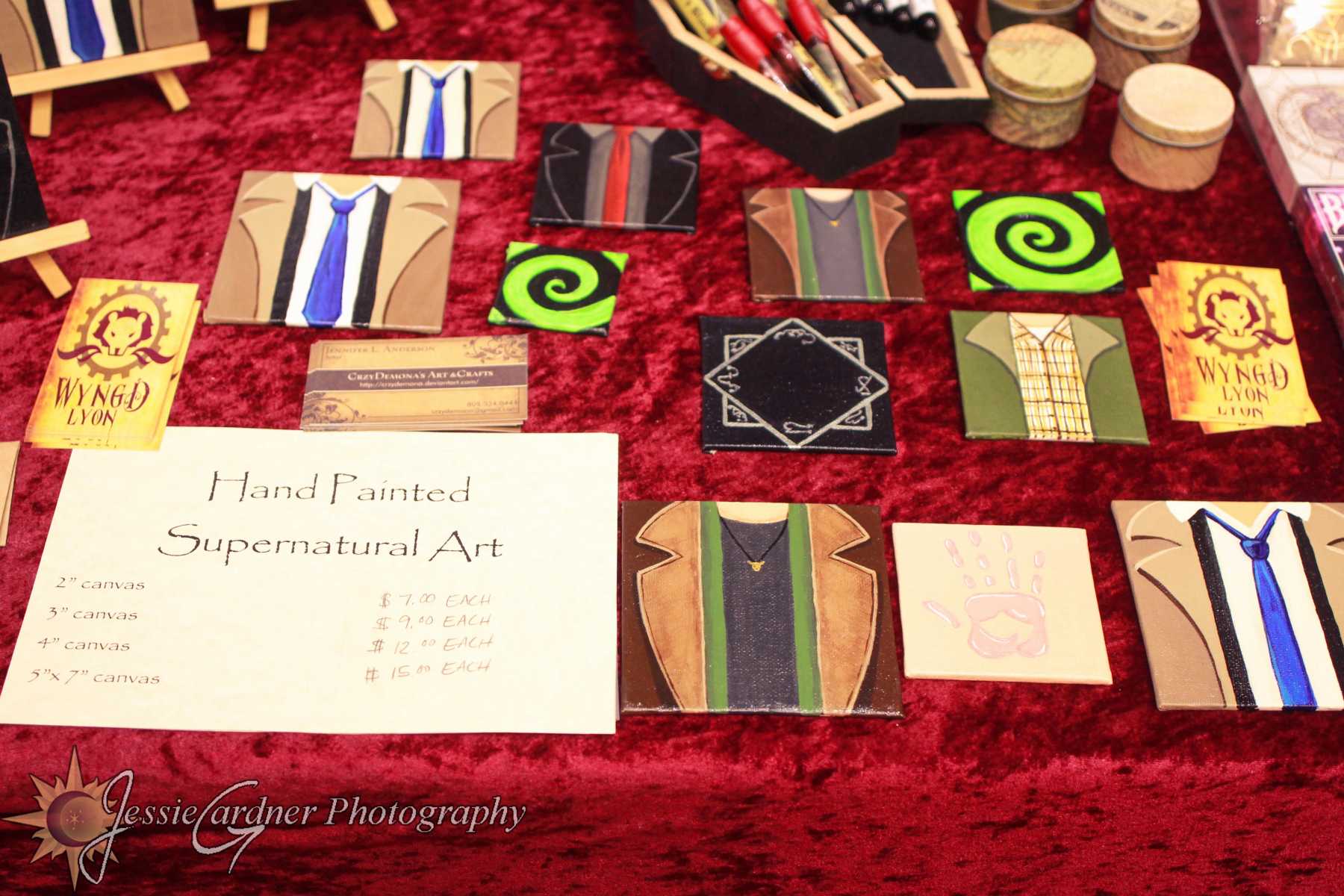 When I spoke with the owner, Colleen Rodriguez, I asked her about the process of creating a custom handprinted art piece, and she explained that it takes 1-2 hours to create, with acrylic paint as her choice of art medium. I was amazed at how the artwork turned out, as every line was carefully done. You can see the small canvases above that feature clothing of Dean and Sam Winchester, Castiel and Crowley, along with other symbols and art representative of Supernatural.
If you want to check out more about Wyng'd Lyon (and I don't see why you wouldn't!), you can go check them out on Twitter, Facebook, Instagram, and on their personal website and store website. Explore all things fandom related and be inspired by their gorgeous art!
Don't forget to keep up with Creation Entertainment for all their Supernatural Convention News!