San Diego Comic-Con came and went like a fandom tornado, but not before we sat down with the cast and executive producers of The CW's Supernatural, which is going into its 12th season this fall. Jensen Ackles, Jared Padalecki, Misha Collins, Ruth Connell, Mark Sheppard, Samantha Smith, Robert Singer and Andrew Dabb shared what... or who they're most excited to see this season on the show.
Supernatural Season 12 Spoilers:
1) The theme of season 12 is "back to basics," and we couldn't be more excited. Stories and themes will be rooted in family relationships, and it's for a good reason because...
2) MARY WINCHESTER is alive and well. She's 28 and she's missed out of 30 years of life in the United States. Yes, she's younger than her 2 sons, and YES, she is ready to join them on hunting trips (and has moved into the bunker).
3) Dean and Sam will handle Mary's return differently. They've never had a mother before, and now that they need to look out for her and protect her, it's going to add to the their vulnerability.
4) Rick Springfield was cast as Lucifer's new vessel!
5) According to executive producer Andrew Dabb, the first two episodes of the season will play off of one another like a two-part story.
6) The over-arcing "uber" story is not as significant as last season, but the central story will involve the hunt for Lucifer (particularly in the first half of the season).
7) The British Men Of Letters will play a much bigger role throughout the season and will butt heads with the Winchesters when it comes to strategies and procedures for hunting. American hunters are "free agents" whereas the British hunters follow strict guidelines.
8) In a "back to our roots" fashion, we will also have amazing stand alone episodes with new and old monsters.
9) For the first time in a long time, Sam and Dean are of a similar mind. They have a common purpose and goal. Robert Singer ensures that "they're in this together."
10) The cast is PUMPED and ready to continue the series onto future seasons, and we couldn't be more excited for a Winchester family reunion!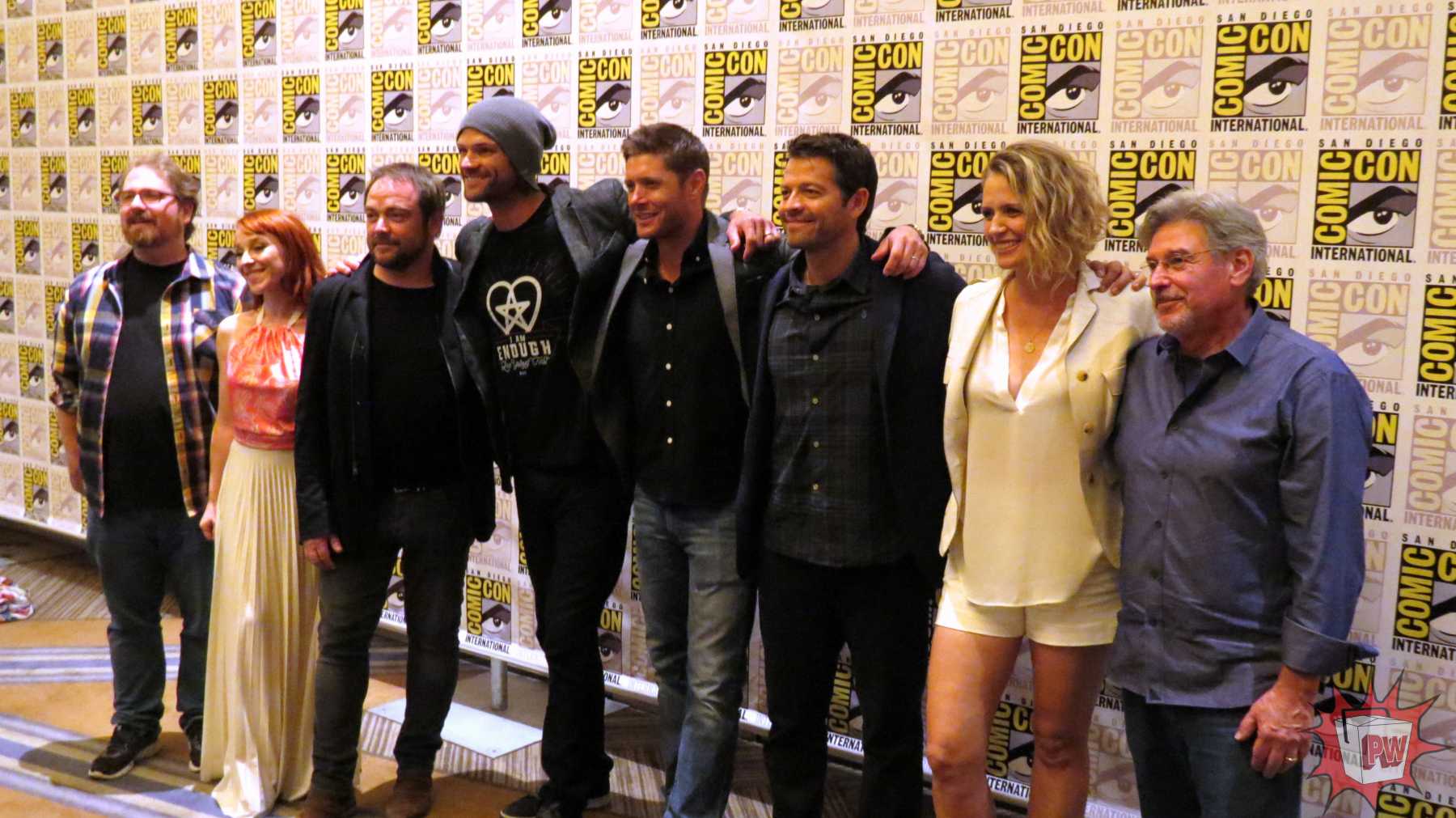 PopWrapped
Full Interviews:
Watch the interviews from San Diego Comic-Con on our YouTube playlist, or view them all below. Supernatural premieres Thursday, October 13 on The CW!