In May, Lionsgate
announced
 it was going to reboot the Power Rangers franchise and turn it into a movie. There has been no word on movie details or if any of the original cast members will make an appearance. However, I think I speak for all of the female fans when I say, "Jason David Frank or Bust." The Huffington Post got in touch with a few of the original rangers and they revealed some never before told secrets from their morphin days.
1. Austin St. John and Walter Jones, who played the Red and Black rangers, shared a Power Rangers "party house". 
WJ:

 We had lots of different parties and there were lots of different people. And the parties were memorable: We had pool tables, we had a trampoline, we had a huge Burmese python that was 12-feet long, and we'd just have a good time. I'd come home sometimes and there were 150 people in our house that we didn't know. I'd be like, "Hey, what's going on" and I guess we're having a party.
2. The Power Rangers were paid the same amount as someone who "worked in a McDonald's window."
ASJ

: We weren't paid a lot, at all. I could have worked the window at McDonalds and probably made the same money the first season. It was disappointing, it was frustrating, it made a lot of us angry. [Haim Saban] just had absolutely zero conscience about making billions using our faces because it was his idea and he owned it. He felt like, screw us. I don't want to put works in his mouth but he could not have cared less about making all this money, because he had this ownership. The hell with everybody else who was helping him make that money. That's the way it's always been.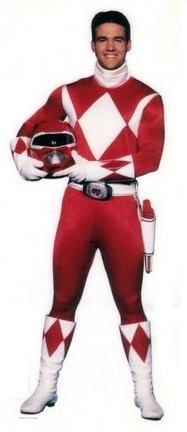 3. Austin St. John lived in his truck, after he left the show.
ASJ

: There was a period where I did OK, while I was doing appearances. But once the appearances were over, I pretty much hit rock bottom. That's when I met the starving actor thing. I had a huge success, at least industry success, but was never paid for it. Then I had to figure out what I wanted to be when I grew up. I had learned some hard life lessons. I ended up sleeping out of my jeep for awhile with my dog."

Courtesy of huffingtonpost.com
4. The cast would prank each other, all of the time.
DY

: Well Jason, he and I were like best friends. He had two kids and I often babysat both of his boys so he and his wife could go off and have date night. So, I considered myself their godfather on some level. We were really close and he would prank me all the time. Some of his pranks, they seem extreme, but they are funny. In terms of pranking him back, I don't think I ever did. But he was often the jokester on set for sure.

Courtesy of perezhilton.com
5. The audition process for becoming a Power Ranger was "absolutely crazy."
KA

: When I was first auditioning I didn't know much about it. My friend was telling me you got to go audition, so I show up and there are thousands of people at this open call audition. And of course with that, I had to wait in line for quite a few hours. So luckily for me there was a guy who knew all things Power Rangers in line a couple spaces a head of me. And he just basically was so geeked to be there, I just sat and listened to him all day talk about the show. So it gave me a good idea of what the show was.
6. All of Zordon's footage was shot in the same day.
DJ

: For budgetary reasons they never filmed the character again. They just reused the footage over and over. And from a production standpoint, that is great. From an actor's standpoint ..."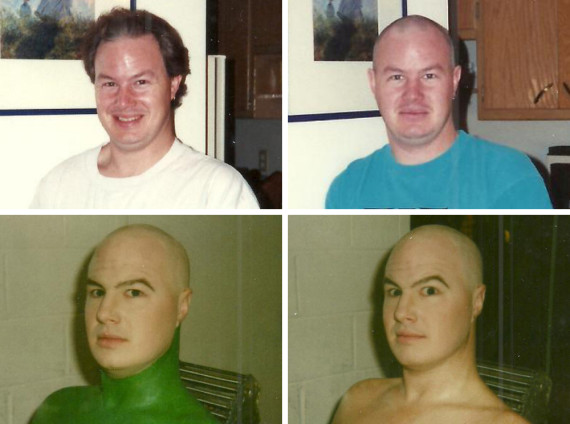 7. The cast would go to clubs after long days on set. 
DY

: The first season we'd go out to bars after work on Fridays. Or we'd get dinner on Saturday nights and hang out at whatever the popular dance club was. Walter, hands down, is the best dancer, because he was a professional dancer. Karan could dance, too. I'd probably come in third out of everybody as best dancer.
8. Many cast members knew martial arts and would create their own moves for scenes
WJ:

 It wasn't like a film production where you get two weeks to do a fight and it's choreographed properly. It was like, "OK, so in the script today, you're going to be fighting in the park. Hey, how about you fight on this park bench, can you come up with something?" And so I got 15 minutes, 20 minutes, a half hour, to figure out what I wanted to do. They give me a couple putties. So I put a putty here and I'll do this and he can swing at me and I'll jump down on the seat and do a spin, come back up and punch him. Drop him off, go back up, play like king of the mountain and have another putty come. I'll jump over him, I'll flip over this guy. It was all really improvised and choreographed spontaneously.
9. Zordon wanted "teenagers with attitude."
DF

: On one hand, every teenager has an attitude, because they're teenagers; on the other, I think what Zordon was talking about was that he wanted specific personalities to serve as the superheroes. They would be not only capable, but also wouldn't back down. And I think that's an important message for young kids and teenagers: to have somebody who believes in you, and who sees that your attitude can be a strength rather than just something that gets in your way. I think that's what it meant.
10. David Yost was called homophobic slurs on set, which led to him leaving the show.
DY

:I was struggling with my sexuality for the majority of my life up to that point. People would say things and there were rumors about my sexuality on set. Or people would make up lies about things I was doing and it would just become upsetting. Because I just wanted to go to work and do my job. I didn't think it was anybody's business what I was doing in my personal life. I can honestly say I wasn't doing anything in my personal life. I wasn't dating anybody or any of that. I do know that a couple of my co-stars were questioned about my sexuality at one point and that was really upsetting to me.
11. The Power Rangers were like a family, on and off screen.
WJ:

 When he came into the house [St. John] was just turning 18, so he was really young and not experienced and hadn't really acted before. It was kind of a fluke that he got it because i think he came into the audition on a dare. So there was a lot for him to learn and i was a little older than him so i watched his back but he also watched my back. So if either one of us were out of line or just doing a thing that somebody needed to speak about, then we'd take each other to the side.
Check out the
Huffington Post
to read more about the set secrets and see what some of your favorite rangers are doing now.
Keep Up With PopWrapped On The Web!