I'm pretty sure everyone knows by now that my love for Gilmore Girls knows no bounds. I grew up with Rory, damn it, and, 15 years on, I find myself relating more and more with Lorelai. Every new viewing brings new joy -- and sometimes brand new levels of patience when Christopher is on the scene (I'm #TeamLuke all day). At 15 years of Gilmore Girls on our TVs, we have been with Rory for about half her life (she turned 16 in the first season), imagined the perfect life Luke and Lorelai now lead, and even mourned the loss of the Gilmore patriarch in real life. They are our family; we are all Gilmores.
One of the greatest pleasures of Gilmore Girls is when you get to share it with someone who has never watched it. Last year, when it first hit Netflix, I, naturally, started on my binge. I was a few seasons in when my mum came to visit me. She rolled her eyes, as she had done at any mention of it for the past 14 years, and 'allowed' me to continue watching while I crocheted on the sofa. After a few "Is that Rory's dad? No, wait, is THAT Rory's dad?" comments, I noticed her starting to laugh to herself at the Girls' antics. When it came to Dean's wedding day, though, she started shouting, "He's not really going to go through with it! He's going to realise what he's missing and run away!"
Needless to say, we went back to the beginning and started all over again. On her next visit, my dad was with her, and all of us -- including my poor husband who will likely deny in public any of this story -- sat around between holiday chores and watched that wonderful show. They all got to learn why I have called my mother 'Lorelai' for years -- she talks too fast, mixes up her words, doesn't always make sense, occasionally embarrasses me with her willingness to talks to strangers, and generally makes life an absolute riot -- and have maybe seen a little of my bookish, anxious, pro/con-list-making, ambitious self reflected in Rory.
The show has become such a part of our vocabulary that it must sound like we're crazy to outsiders. My husband can't watch Matt Czuchry's Cary Agos score a win on The Good Wife without shouting, "And that's how we do it at the Daily News!" I have heard my mother yell "Copper boom!" when she thinks I'm being manic when trying to make decisions. Sometimes, I'll just get a quiet little "Rory?" from my father when I'm being particularly nerdy. These little comments are symbols of love -- not just for Gilmore Girls but for each other, for the things that we share as a family.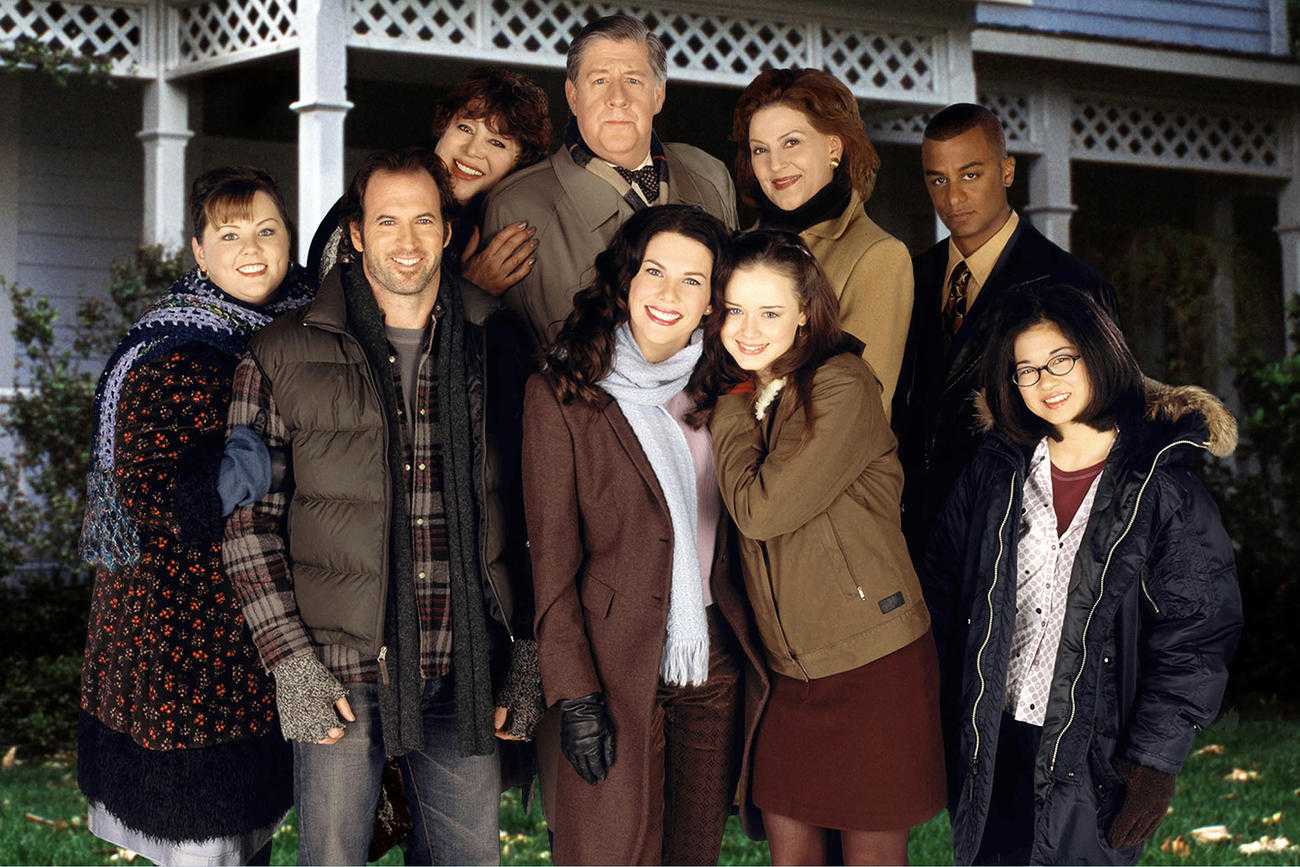 TVGuide
I leave you in my sappy state with one of my favourite mother-daughter moments in the show. Please share your own favourites in the comments below!