The 21st annual SAG Awards, also known as the Screen Actors Guild Awards, may not be as popular and well-known as their famous counterparts like the Grammys or the Academy Awards, but it is truly just as important. After seeing this year's Red Carpet, I couldn't be any more ecstatic to see some of Hollywood's biggest stars and starlets grace the famed awards show in some of the most glamorous outfits I've ever seen. I admit, I had a difficult time narrowing it down to a select few from a sea of stunning looks, but here are my top five looks of the night.
The chiffon, Grecian inspired gown ranks as my numero uno at the SAG Awards this year with the luscious shade of red paired with a daring slit, creating the ultimate goddess look that puts the Greek Goddesses to shame.
2. Emilia Clarke in Dior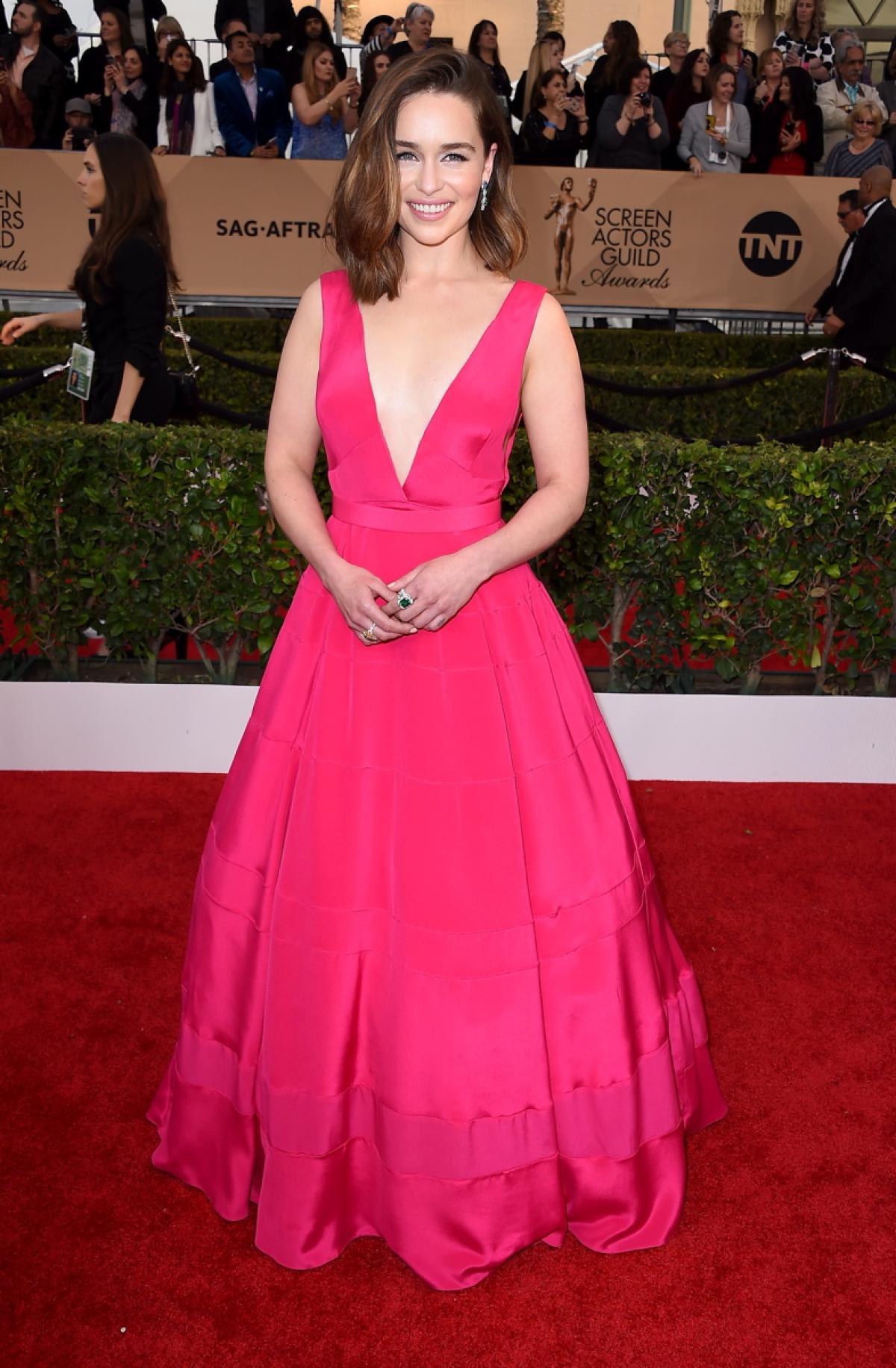 nydailynews.com
Going with this bright and daring fuchsia hue is quite a show stopper, further proving that the Game of Thrones actress has both the looks and the outfits that can kill on and off the red carpet.
3. Naomi Watts in Burberry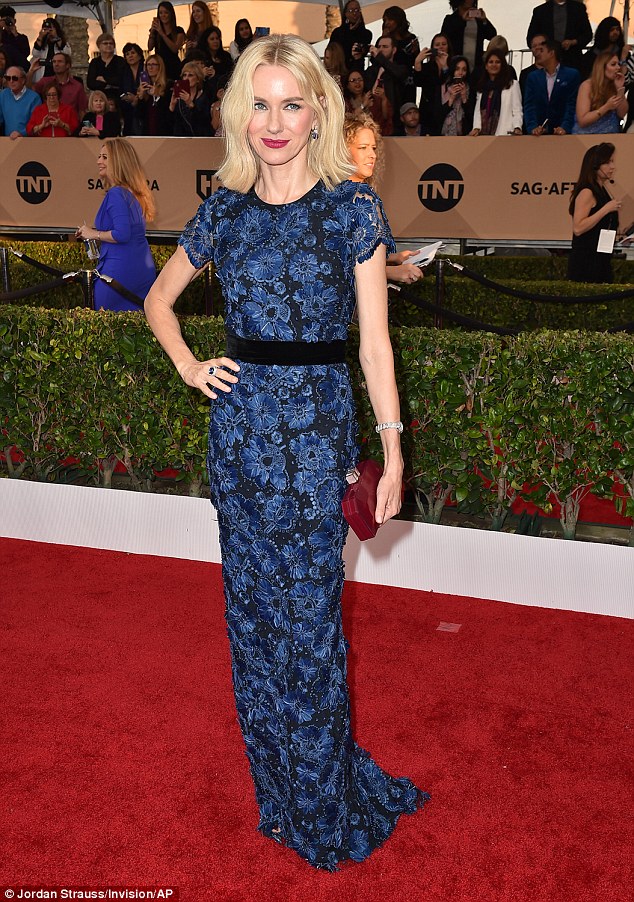 dailymail.co.uk
Although lace, in this case heavy lace, and florals aren't groundbreaking on the red carpet anymore, Watts' Burberry gown says otherwise. The delicate detailing of the fleurs accompanied by a shade of royal blue knocked my socks off. Additionally, the simplicity of it all made the overall look even more extraordinary.
4. Alicia Vikander in Louis Vuitton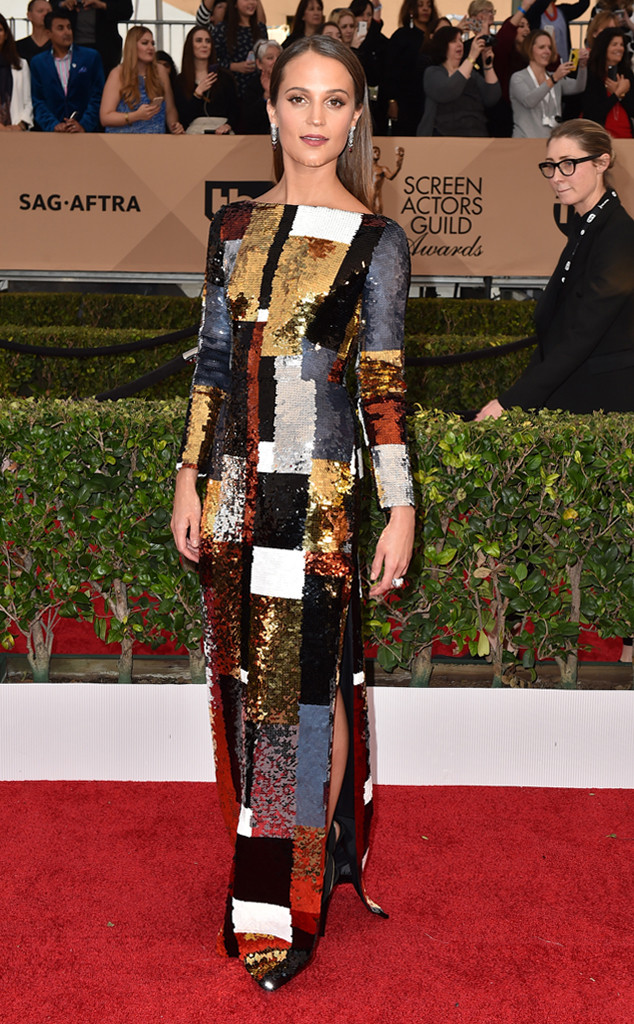 eonline.com
This column dress is literally a work of art with its silver, black, white, and gold block embellishments. It attracted my attention because it's not something you'd see anyone wear, which makes it even better.
5. Rooney Mara in Valentino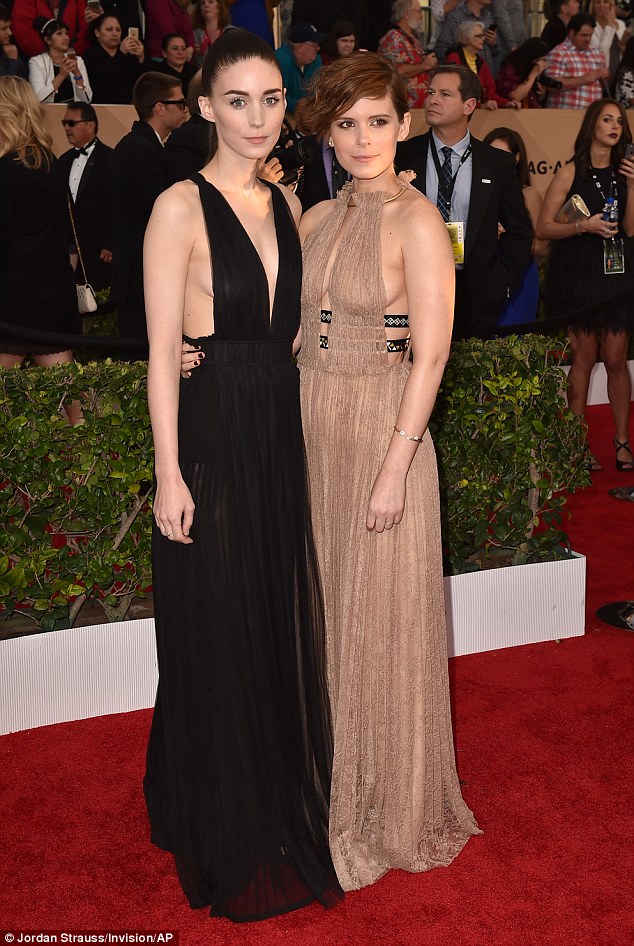 dailymail.co.uk
You can say that I've been captivated by both Valentino and a sophisticated black dress, and Rooney's look (pictured with Kate Mara)  made my heart flutter a little. The dress also comes with a removable cape, and there goes my poor heart. A girl can dream, right?
Who made your SAG best dressed list? Stay tuned for the worse dressed, PopWrappers!