We are now less then a week away from the Season 12 return of The CW's smash hit Supernatural following its mid-season hiatus. Since 2005, perhaps no show on standard cable has seen such an overwhelming dedication by its fan base. In honor of the show's Season 12 second-half premiere, we're ranking the absolute best five episodes of the popular program's twelve season run.
Honorable Mention – "Faith" - Season 1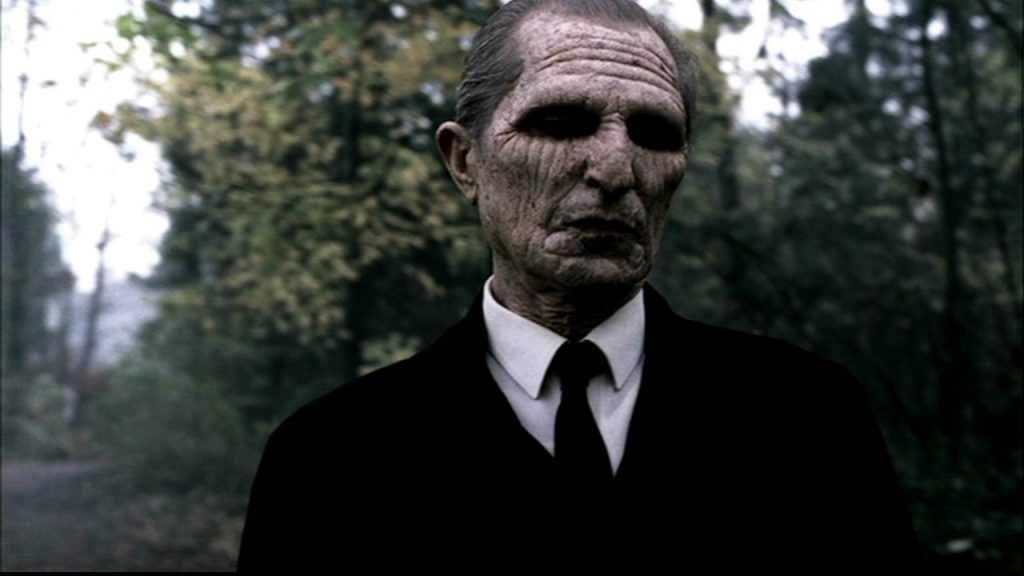 Pinterest
In this first season episode from January 2006, the elder Winchester brother, Dean, is electrocuted while working a case, resulting in permanent damage to his heart. Fearful for his brother's life, Sam searches desperately for a miracle cure. Eventually, Sam stumbles upon a faith healer who can cure sickness and injury with legitimate results. Soon after Dean is healed, however, the Winchester boys discover that the so-called "miracles" have been the work of a reaper, a supernatural entity that has the ability to control life and death, whose power has been harnessed by the wife of the preacher who healed Dean.
This episode is noteworthy because it is the first of many times that Sam goes out of his way to prevent his brother's certain death. Additionally, the episode deals strongly with religious faith, specifically Christianity. "Faith" was written by Sera Gamble and Raelle Tucker and directed by Allan Kroeker.
5. "Swan Song" – Season 5
Originally intended to be the Supernatural series finale, Season 5's "Swan Song" is considered to be one of the most well-written episodes of the show's history.
With a biblical Apocalypse looming and Lucifer himself walking the Earth, the Winchesters and their angel friend Castiel hatch a plot to trap Satan once and for all inside a cage in Hell. However, their plan has one small flaw. In order to lock Lucifer in the cage, he needs a human host strong enough to hold him -- that's where Sam Winchester comes in. The internal struggle between Sam and The Devil continues right up until the episode's final climactic scene where Castiel, Dean, and Bobby Singer successfully send Lucifer back to Hell, along with Sam.
"Swan Song" is well-known among die-hard fans of the series for being the first episode to thoroughly imply that Chuck Shurley is God himself, a theory that was finally confirmed with the Season 11 episode "Don't Call Me Shurley." Also, the episode features a playful side story that traces the history of the iconic '67 Impala.
"Swan Song" was written by series creator Eric Kripke and directed by Steve Boyum.
4. "The French Mistake" – Season 6
One of the more tongue-in-cheek episodes of Supernatural, "The French Mistake" is a cult favorite that speaks directly to the show's fandom.
In order to prevent detection by the archangel Raphael, angel Balthazar sends the Winchester brothers to an alternate universe in which Sam and Dean are actors on a fictional television series called Supernatural. While there, Sam and Dean discover the joys of living as wealthy stars Jared Padelecki and Jensen Ackles before attempting to return to their true lives as hunters from Kansas.
"The French Mistake" is a perfect blend of classic Supernatural comedy and dramatic elements. The episode was written by Ben Edlund and directed by Charles Beeson.
3. "What Is and What Should Never Be" – Season 2
"What Is and What Should Never Be" is one of the most sentimental and heart-wrenching episodes of all time. It deals heavily with the dark and gritty reality that the Winchester brothers live every day as well as their internal desires to lead normal lives.
After encountering a djinn (a mythical genie-like creature with mind-control abilities) in an abandoned warehouse, Dean finds himself in an alternate reality which seems to reflect his deepest darkest desire: that his mother never died and his family members have led normal, suburban lives. Dean is overjoyed that his burden has been lifted, at least until he begins to realize that all the good he and Sam accomplished as hunters has been undone. As a result of this discovery, Dean begins to reject the sweet dream of the djinn and seeks a way to return to his true life.
At many points during this episode, it truly appears that Dean is content to live in a fantasy world despite the repercussions. This, coupled with the audience's knowledge that Dean and Sam are responsible for so much good in the world, results in a tear-jerker of an episode.
"What Is and What Should Never Be" was written by Raelle Tucker and directed by series creator Eric Kripke.
2. "All Hell Breaks Loose" Parts 1 & 2 – Season 2
In this two-part Season 2 finale, Sam and Dean have finally tracked down the yellow-eyed demon Azazel, who was responsible for the murder of their mother when the brothers were children.
In the first part of the episode, Sam finds himself in an abandoned town with a small group of psychic twenty-somethings whom Azazel has been gathering in preparation for biblical warfare. However, audiences soon learn that Azazel intends the young men and women to fight to the death in order to reveal who among them is the strongest, and therefore worthy of being Azazel's right-hand soldier. Eventually, the psychics are narrowed down to just Sam and Jake, a young man who served in the U.S. military. At the end of the first part of the finale, Sam is fatally stabbed in the spine by Jake and dies in Dean's arms.
In part two, Dean sells his soul to a crossroads demon in order to resurrect his brother. The plan succeeds, but Dean now has only a year left to live. Sam, Dean, and friends rush to the gates of hell to prevent Jake from opening them and unleashing demons on the world but are unable to stop him. Despite the gates having been opened, the hunters are able to kill both Jake and Azazel with the mythical Colt and the help of the spirit of their father, John Winchester, who was unleashed alongside the demons.
Both parts of "All Hell Breaks Loose" were praised by critics for the excellent writing by Sera Gamble and Eric Kripke, the direction by Robert Singer, and the show's willingness to wrap up key plot-lines in preparation for new story direction.
1. "Mystery Spot" - Season 3
Considered by many to be one of the most iconic episodes of Supernatural, "Mystery Spot" is the perfect blend of the kind of comedy and drama that the show is famous for.
The Winchester brothers decide to journey to a tourist location known as the Mystery Spot, where a local man has recently disappeared under extremely odd circumstances. While there, the boys are thrown into a time-loop that forces Sam to experience the same Tuesday over and over again, unbeknownst to Dean. The real twist, however, is that Dean dies in catastrophic fashion every single day right in front of Sam's eyes, at which point Sam wakes up in his bed and the day begins all over again. After finally convincing Dean that the time-loop is really happening, the boys discover that their predicament is the work of a trickster (later revealed to be the archangel Gabriel in the Season 5 episode "Changing Channels").
The episode, written by Jeremy Carver and directed by Kim Manners, is a favorite among much of the Supernatural fandom and is very deserving of the number one spot on our list.
Supernatural will officially return with the second half of Season 12 on Thursday, January 26 at 8/7c on The CW.