Heroes. They come in all shapes and sizes. They come from different cultures, different backgrounds -- hell, some even come from different planets. Heroes can be someone with superhuman strength or undeniable wit, someone you know or a stranger on the street. Their outstanding achievements and noble qualities are what makes us look up to them. It's what separates heroes from villains.
Now, it's no surprise that Kara Zor-El (aka Kara Danvers) is the star of The CW's Supergirl ... but, I would be doing the other characters on the show a serious disservice if I didn't acknowledge her amazing support system. She might be a high-flying girl with heat vision, super breath, and so much more, but she's surrounded by those select few who are 100% behind her, willing to fight by her side for what's right. Bearing the weight of the world, often quite literally, on your back is never an easy journey, but despite the obstacles, she rises up!
Among the many people in Kara's corner are her adoptive mother, sister, and of course Kara's holographic Fortress of Solitude Mom, but, out of all of them, there's one person who goes above and beyond, who challenges, who underneath that hard exterior truly cares about the well-being of Kara (and Supergirl). Without a doubt, Cat Grant (Calista Flockhart) is the other woman on the show that young girls should be looking up to.
Now, don't get me wrong-- I love Kara, Alex, Mama Danvers, and all the other ladies (and non-ladies) too. I'm a giant fan of Supergirl as much as the next one (I'm dressing up as her for my Halloween party, after all), but, while Supergirl is flying around National City saving citizens from rogue Kryptonians or some catastrophic event, Cat Grant is holding down the fort on another level, and she's really the feminist superhero of the series. And here's why she's my total fave:
1. She gets ish done.
This woman never sleeps ... no, really -- she gets maybe two hours of sleep a night, and she does it all without complaining. I mean, sure, she's a little snarky and blunt about the work she does, but she's worked hard for what she has. She built her company from the ground up! I would be a sass machine, too, if I were the head of a media conglomerate. On top of running CatCo Worldwide Media, she's a mother ... something that society has constantly been telling women they can't do simultaneously and be successful at. Well, she showed you, society! We see that she cares deeply for her sons, and a lot of the work she does is to help benefit them. What could be wrong about that>
2. CatCo CEO doesn't sugar-coat.
Who wants to be lied to? Anyone? No? Good. Cat Grant has never been one to coddle her employees, especially with Kara. She called her the wrong name (on purpose) for almost the entire first season, and that was her twisted way of mentoring. You might not agree with her methods, but Cat is on a mission to see Kara succeed. I admire her straightforward nature ... and the fact that she's helping Kara and her Supergirl alter ego without even really knowing the two go hand in hand.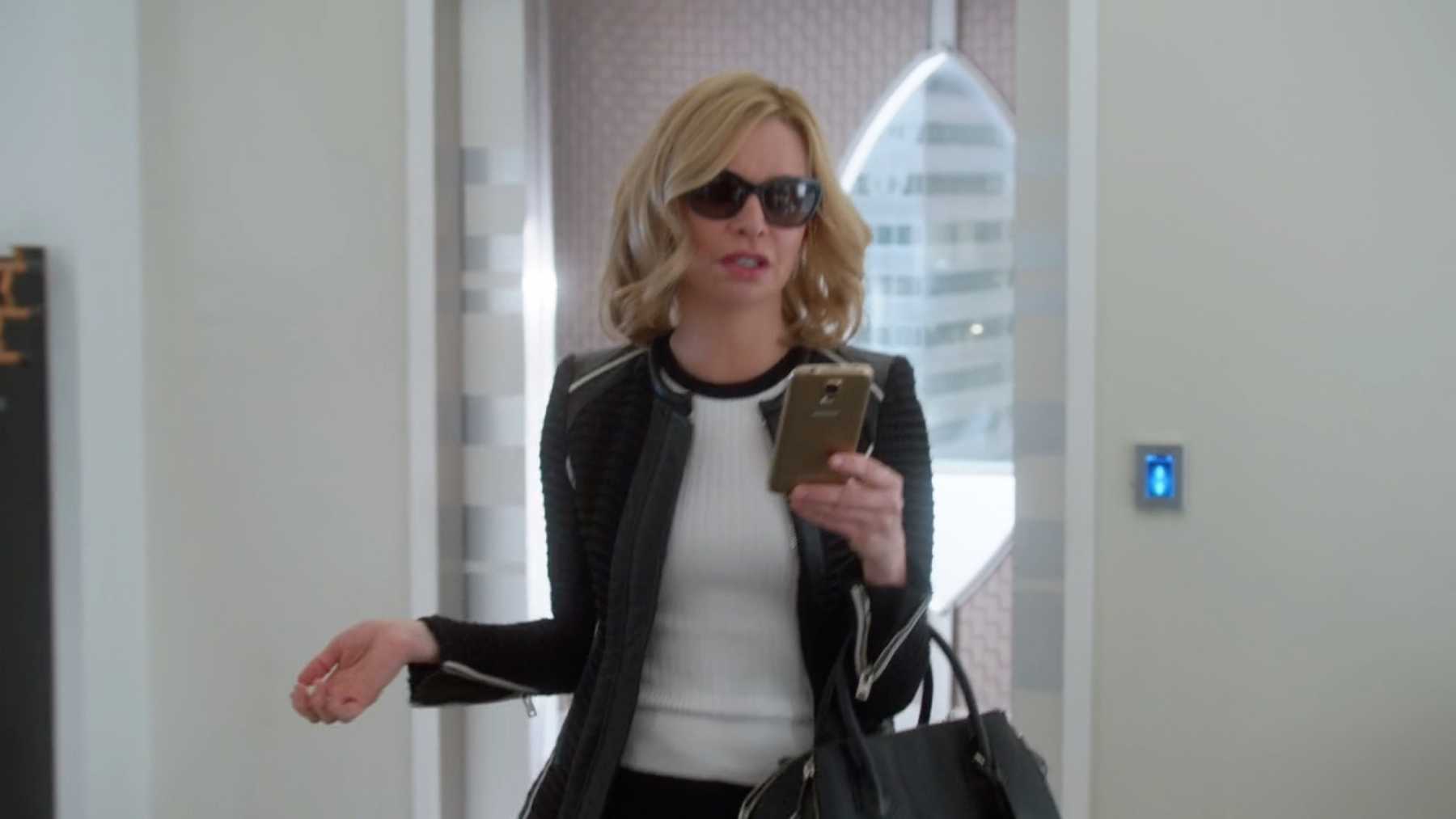 thetake.com
3. Someone get Cat Grant a Supergirl t-shirt, she's a fan!
This woman is brazen as hell, but despite her harsh criticism -- especially toward Supergirl and the way she does the whole hero thing -- this woman is seriously on point with her advice. She's the first one to hold Supergirl accountable when it comes to her succeeding as National City's new hero. She wants her to do well, and, for that, she's shines the light right on her weak spots. It's like a metaphorical Kryptonite, minus the whole death thing. Not to mention, she's the first one to go to bat with Kara about the heroes new name ... girl? Why not woman? Cat simply replies, "Are you saying there's something wrong with being a girl?"
4. She cares, she really cares!
Let's face it, Cat Grant is a role model to Kara Danvers (and she cares! Don't let her tell you otherwise). Sure, I not-so-secretly ship these two (shhhh, don't judge me, they have chemistry!) ... but facts are facts: she encourages Kara to be strong, independent, and to speak up. The times where we've seen Cat respect Kara the most is when Kara is "talking back" to her boss. She's helping her grow a backbone! Without her, Supergirl might be just a little bit less of the hero she was meant to be, and perhaps the girls of the world would be a little less likely to fight for what they want without Cat's influence.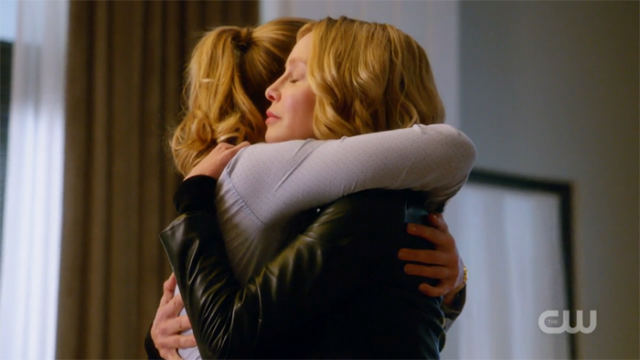 autostraddle.com
5. Fearless mofo.
Did you see when mind-altered Supergirl catapulted Cat off the CatCo skyscraper to her untimely demise, only to catch her in the last possible second and tell her to back the hell off? Well, I did ... and, even under extreme duress, Cat Grant still keeps her cool. If that were me, I would be cowered in a corner finding some new pants, if you know what I'm saying. The most admirable thing about Ms. Grant is that, even when she's terrified, she doesn't show it.
Overall, Cat Grant is the total package: a mentor to many of the other characters on the show, a media mogul, sass monster and fashionista ... do you see the clothes she wears? As someone with the fashion sense of a doily (yes, I just quoted Buffy the Vampire Slayer), I appreciate everything she wears. Without Cat, would Kara have become the Supergirl we see now? Would she still be silent, fetching coffees for her boss instead of following her dreams of becoming a reporter? Don't think so. I mean, if given the chance to work at CatCo Worldwide Media, I'd jump at the chance ... wouldn't you?
And as much as I'm (spoiler alert!) so sad to see Cat go, knowing she'll one day return just gives me something to look forward to!
Supergirl airs Mondays on The CW at 8/7c.