If you're not watching Dominion on Syfy, you're missing out.  Here's why:
1.  If you enjoyed the film Legion from 2010, this is the follow-up story.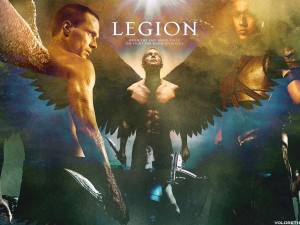 fanpop.com
2.  Vaun Wilmott who created Dominion is a genius and his storytelling is a masterpiece.
3.  The score is composed by Bill Brown.  His music is perfection.  When it plays during the emotional scenes on the show, you will get chills.
4.  Are you a Buffy fan?   Anthony Head (Giles) is in this show as the bad guy, David Whele with an American accent.
5.  It combines action, humor (some), and drama.  The acting will blow you away as well, as the cast is perfection.
6.  Every lady on the show is a badass!  Roxanne McKee plays leader Claire Riesen who has to lead.  Shivani Ghai brings the sneaky yet gorgeous Arika to life.  Kim Engelbrecht plays soldier/angel Noma who is a pure badass.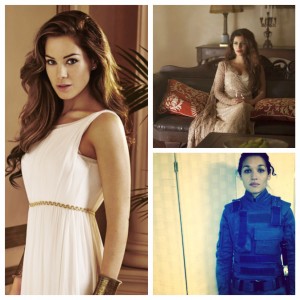 7.  The men of this show are so handsome!  Not to mention great actors.  Tom Wisdom, Chris Egan, Carl Beukes, Luke Allen Gale, Anthony Head, Simon Merrells.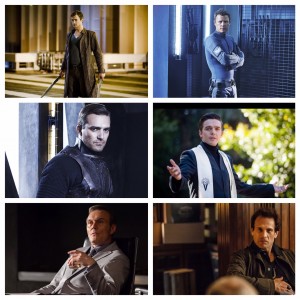 8.  The fan base is amazing!  Check out all the work they do and the fun they have here Dominion Fans.
After you binge the first season and catch up on the second, join the Facebook group and let us how much you love it!