22 years. 2, 784 games. 2, 086 hits. 696 home runs.
The New York Yankees notched their 59th win of the 2016 season early evening on August 12th, but most importantly, the Yankees' faithful watched as one player said goodbye to his time in pinstripes.
Some infield dirt in his pocket, an RBI double and a victory to his name, and Alex Rodriguez's time as a Yankees baseball player is over.
It came to surprise many on August 7th when Rodriguez called for a press conference to announce that he'd play his final game as a New York Yankee not even a full week after the conference.
When people think of the craziness that was the unreal ending to Derek Jeter's final game in the home pinstripes a few years ago, it seems pretty ironic that a player with all the headlines and controversy ends his career with what could seem pretty calm night of baseball.
For some Yankees fans like myself, it hasn't always been easy cheering for him. A-Rod has been playing in pinstripes for 12 years and it's been difficult to only focus on the incredible stats he's racked up over the years, like being the youngest player to reach 600 home runs. Rodriguez was also one of the players on the Yankees who won the World Series in 2009. But we also can't ignore the 2003 PED scandal and the 2014 scandal that resulted in his suspension.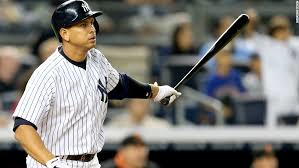 cnn.com
A-Rod hasn't played at 3rd base since May 2015, and going into his final game, Yankees' manager Joe Girardi had no intention of letting him take the field, leaving the retiring player in the Designated Hitter slot. Fans didn't seem too happy at this initial decision, even going as far as booing the manager, but it didn't look to affect Rodriguez too harshly into the game as he stayed in the line up batting third.
Rodriguez managed to score the Yankees' first run of the night, scoring a double in the first, which was also his only hit of the night. After his fourth at bat, it seemed that Girardi didn't want the player to just go out on a simple ground out, without the fans getting to cheer for the player one last time.
Yankees fans want to see their team win, but we want them to do it right and respectfully.  But for one night, it just seemed that all the controversy faded away into an odd, but relaxing night of baseball. Despite the manager's original intentions to not let him take the field, the top of the ninth rolled around and Rodriguez jogged onto the infield dirt with a smile that rivaled a kid on his first game.
He only stayed on the field for the one strikeout by Dellin Betances, but was able to walk off to Yankee Stadium on its feet, giving him the proper send off to top off an evening focused on the number 13.
If this is A-Rod's final time on the field as a player, I'm immensely grateful for everything he's done. I look forward to seeing the work he will accomplish working with the new faces of the team and hopefully bring my team to victory in a different way.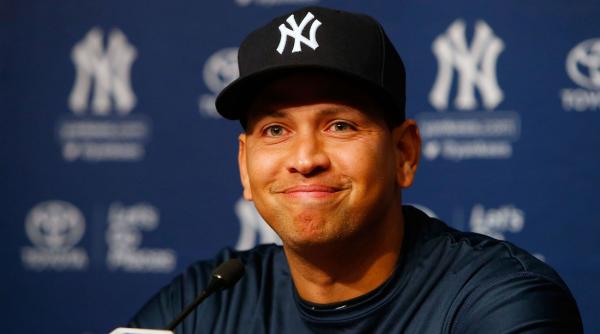 si.com
I may not have been his biggest fan, but I respected the years he put his best on the diamond to help bring wins to my favorite team. A lot of the current team is unfamiliar to me, but with the Yankees barely over 500 and sitting second to last in the standings, I know it's time for changes.
Alex, it's been weird to watch all these games lately and not see you playing the hot corner. I grew up watching you play right next to Jeter and just watching you play always kept me on my toes. Thank you for everything you've done and here's to hoping there's a bright and excited future ahead for you.