Aaron Thornton is on top of his game right now, a triple threat in Hollywood.
He is a full time model traveling the world, currently has a recurring role on MTV's hot show Teen Wolf and, if that's not enough, he just invented the YoYo mat, which is the world's only self-rolling fitness and yoga mat.
We were very excited to get an exclusive sit-down interview with Aaron for PopWrapped.
EXTRA! EXTRA! Read all about it.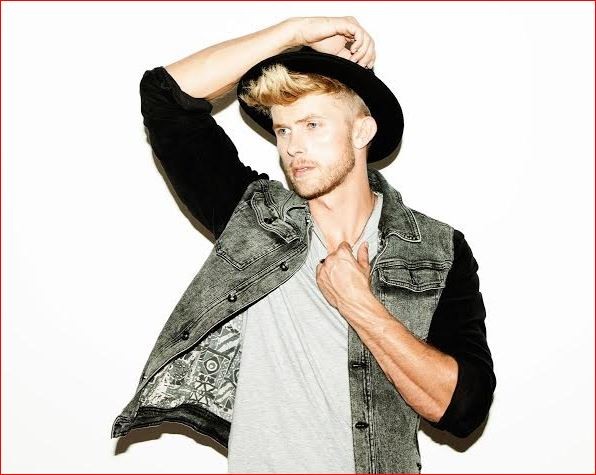 Courtesy of Dino May Management
PopWrapped: Tell us a little about your modeling career and how it has taken you around the world?
Aaron Thornton: Having to overcome some obstacles growing up , I never saw myself as being someone that would model, but after being told I should give it try, I finally did at 18 years old. I have been fortunate enough to have lived in NYC, Milan, and LA working as a model for brands such as Galliano, Nike, Target, Abercrombie, Men's Fitness, & Men's Health, as well as others. I currently have the best team here in LA, being signed with Wilhelmina and LA Models Runway. I feel very blessed to get to work with and meet so many talented people from around the world.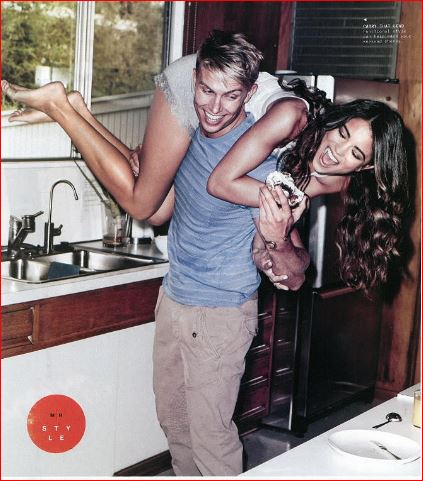 Courtesy of Style Magazine
PW: Tell us about Teen Wolf; how was the audition process, and hearing you landed the role?
AT: Acting has always been a passion of mine and I have a great team on this side of my career, as well being signed with Dino May Management. I got a call to audition for Teen Wolf and went in for the roll of Deputy Strauss. I had been a fan of the show, so I was excited for the opportunity. Shortly after the audition, I got a call that I received the part and couldn't have been happier! It's a great show with a great cast and crew and fantastic writers that I feel blessed to have the opportunity to work with. I am excited to see what the future has in store.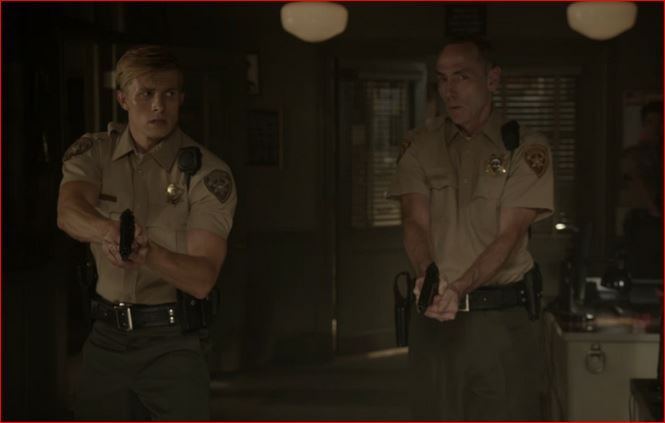 Courtesy of MTV Productions/Teen Wolf
PW: The Yoyo mats are brilliant. A perfect idea in every way. How did you take it from idea to creation?
AT:  It was after a yoga class that the slap-on wristband inspiration came to me. After enlisting the help of my father, Jack Thornton, and months and months of testing, making countless samples, and trying out different materials and designs, the two of us were able to make a fully functional prototype. So I applied and received a patent for it. I couldn't be happier. Ever since i was young, I wanted to be an inventor and with the U.S. Patent granted, I officially was. I just invented the world's first self-rolling fitness & yoga mat!
My co-founder Dino May and I teamed up with Yu Tsai, fashion and celebrity photographer, and with a team of people behind us, we were able to work out the necessary elements for mass production...then YoYo Mats brand was born. 
Courtesy of YoYo Mats
YoYo Mats on Today Show
from
YoYo Mats
on
Vimeo
.
Please support the YoYo Mats by visiting their Kickstarter campaign before Friday (Oct. 16)! Back the project and receive exclusive perks and be the first to get your YoYo mat when it hits the market. It's a
 life-changing invention you can be a part of. Visit the campaign website and contribute TODAY!
Also  follow Aaron on all of his new adventures on his social media outlets, Twitter and Instagram.