Hypable
The cast of the upcoming live action Beauty and the Beast film had their first table read, and Ian McKellen posted some insight on the event.  He stated:
"The first read-through of a film-script gathers together the cast to meet 'round a table and speak their words out loud for the first time: a nerve–wracking occasion as we try to impress each other and at the same time somewhat underplay, lest our initial reading is not quite what the director has in mind."
He discussed the morning commute and the full choir that was present for the table read:
"I arrived nearly late after a two-hour drive across London's morning rush-hour: and into Shepperton Studios where films have been made since 1931. There were clusters of white roses on the tables and a mike for each actor so we could be heard above the music from the electronic keyboard and percussion and the glorious voices of a 30-strong choir. They were impressive enough, until the studio lights dimmed and the chorus sprang up and danced their merry way through the classic songs by Alan Menken, who was sitting next to Tim Rice, who has contributed some new ones. It's the first time that I've heard applause at a read-through, let alone a standing ovation by the end."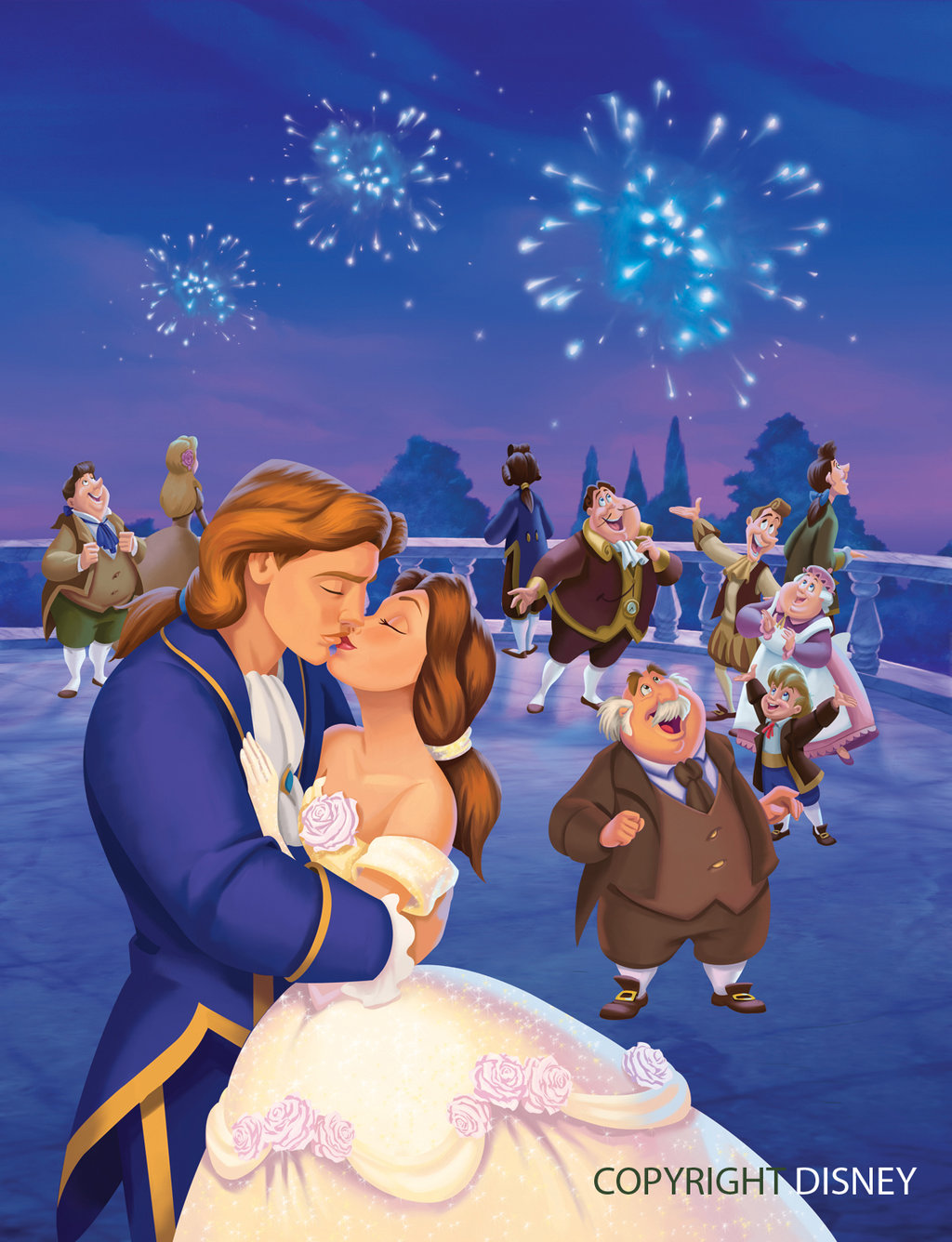 Courtesy of Disney
Every detail can be read here.  This film is beginning to look very exciting, but I am biased as Beauty and the Beast is my favorite Disney film, and I happen to love Ian McKellen.  Emma Watson even instagrammed a photo from the table read, take a look here!  The most exciting thing we learned today was probably that the music will be very much like the beloved cartoon version.  Are y'all guys excited for this live action version?